Women's Federation for World Peace AR "BRIDGE OF PEACE" Sisterhood Ceremony
Description
Women's Federation for World Peace AR Chapter Presents
"BRIDGE OF PEACE" Sisterhood Ceremony w/National President Rev Angelika Selle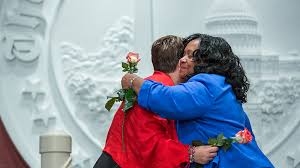 The Women's Federation for World Peace AR Chapter Cordially Invites you:
"Bridge of Peace" Sisterhood Ceremony
Monday, December 18, 2017
@ Hilton Garden Inn West, 10914 Kanis Road, 72211
Registration 6:00 pm / Program 6:45 pm
Cost: $25 / Early Bird Special is $20 before December 5th, 2017
20% proceeds go to Schools of Africa, (one of WFWP's projects to help provide much needed education for girls and women in Africa).
To send check only: Make out check & mail to: Women's Federation for World Peace Arkansas, 4446 Stone Creek Cove, LR, AR 72210 (Write on check what organization you will be representing) - Early Bird Ticket before 12/05/2017: Just $20 After 12/6/2017 $25 Ticket entitles individual to a buffet dinner at the WFWP "Bridge of Peace Crossing" Ceremony w/National President and Speaker for the evening, Rev Angelika Selle To be a participant in the Bridge of Peace Ceremony, please contact:us at 501-590-5210 or email at brucebiggin@hotmail.com or Sharlhill@yahoo.com
---
PURPOSE: "Bridge of Peace" Sisterhood Ceremony's The purpose and goal is to mend personal and historical divides and to resolve conflict beyond national and cultural borders bringing healing and reconciliation. Through the "Bride of Peace", it is our hope that long held barriers of race, religion, and nationality/ethnicity will be broken down and that the women who form sisterhood relationships will form lasting friendships. In 1995 and '96 on, (the 50th Anniversary of WWII), 20,000 Japanese women came to America and crossed the Bridge of Peace with their American sisters in a ceremony of healing and reconciliation. Similar events have involved Muslim and Christian women, Black and White women, and Middle Eastern and Western women. More than ever in our nation and in our world we need to bridge the divides that separate people and that are causing so much turmoil along racial, religious and ethnic lines. Government cannot do this. Social media and institutions cannot do this effectively. This is a matter of the heart. Only love that comes from God can bring healing, a salve for healing hearts, and reconciling ourselves with others.
Organized by Bruce Biggin, Friederun Abrahams, & Little Rock Members
---
Meet the President, (Bio) https://wfwp.us/presidents-corner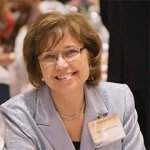 About WFWP/Women's Federation for World Peace US
https://wfwp.us/
https://wfwp.us/wfwp-international
Women's Federation for World Peace International
The Women's Federation for World Peace International (WFWPI) is an NGO that seeks to empower women with the knowledge, skills, and support needed to realize genuine and sustainable peace. WFWPI promotes its mission through education, advocacy, service, and partnership, and pays special attention to the family as the essential unit of society and the fundamental building block for securing lasting peace. With chapters in 100 nations, WFWPI maintains 100 service projects in 50 countries, aiming to improve the lives of women and their families. Since 1997, WFWPI has been an NGO in general consultative status with the Economic and Social Council of the United Nations, with UN offices in New York, Geneva, and Vienna.
WFWPI Sponsored Affiliation and Sponsored Events at the UN/United Nations ...
http://english.wfwp.or.kr/?c=2/11
---