Description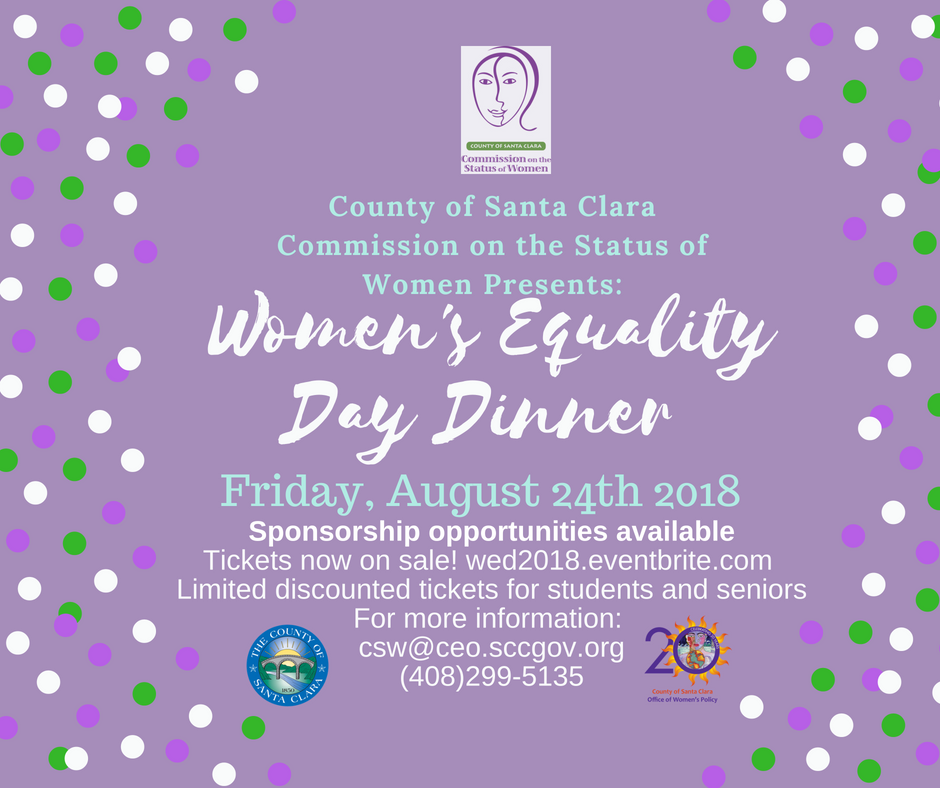 Join the Santa Clara County Commission on the Status of Women's Annual Equality Day Celebration at the Mexican Heritage Plaza Friday, August 24, 2018.
We promise a delicious plated dinner with our local leaders dedicated to advancing the needs of women and girls.
2018 Theme: Year of the Woman
This year, 2018, as we continue to stand up for Women's Equality, we also celebrate the 98th year since the passage of the 19th Amendment to the Constitution, granting women the right to vote. Please show your support in the fight toward equality by attending and becoming a sponsor to this event!
This event is possible thanks to our amazing and generous sponsors.
Sponosorship Opportunities Available
Please contact ketzal.gomez@ceo.sccgov.org for sponsorship opportunities.
No need to print your ticket
Questions about the event?
408-299-5185 or csw@ceo.sccgov.org