Women's Entrepreneurship: Innovating Tulsa's Economic Development
Description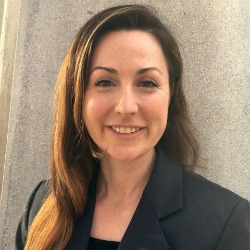 Female entrepreneurs have untapped economic potential and can serve as a catalyst for business growth in Tulsa. Yet, even though women make up more than half of the educated population, they have far lower levels of participation in growth-oriented entrepreneurship than men do.
If you are interested in economic development, innovation or creating a more diverse and inclusive entrepreneurial ecosystem in Tulsa, please join us in this dynamic discussion featuring Greta Schettler, a recognized thought leader in women's entrepreneurship and economic development.
Some topics we will explore are the importance of women's entrepreneurship, how public, private and governmental sectors can work together to support women's economic development and how men can best support their peers.