Description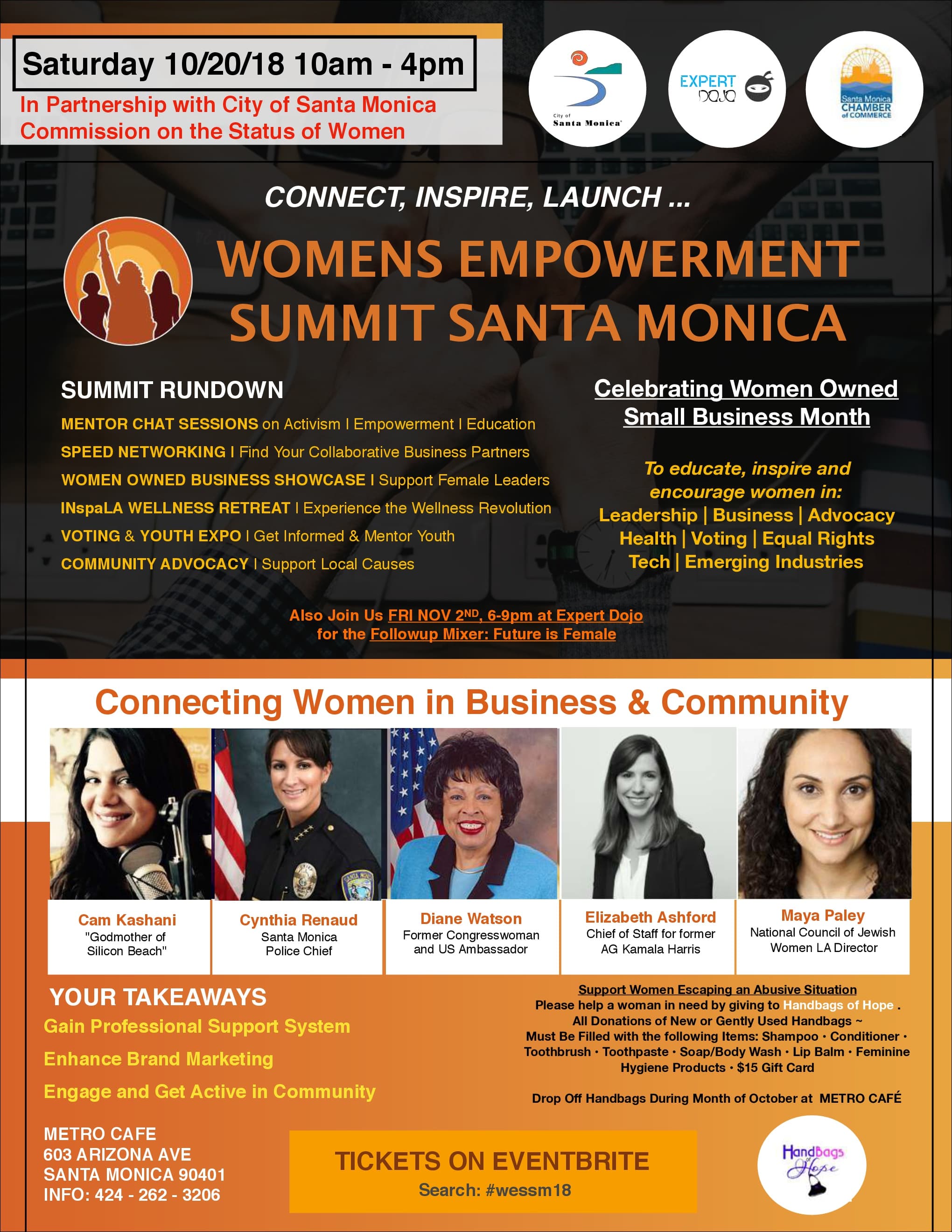 Registration / Doors Open at 9:30am

Join Us for A Day of Inspired Connections and Activites

Why?
- To connect with community leaders to engage in civic activities that will elevate your position in the community
- To expand your consciousness...moving into your "Sovereign Feminine"
- To Increase your personal and professional circle of influence
- To experience being supported by strong successful women
Consider attending if any of this reasonates with you
- She is our sister, our people, our tribe. She has a broad consciousness and is aware of her social impact. She is motivated and wants to connect with other activators in her community. He is the enlightened counterpart who knows there is no ultimate success in anything without all parts working together and knows that no one is equal or free until we are all free to be equal.
What should you expect by attending this event?
- Take home new tools and techniques from experts in all fields
- Gain insights on the women empowerment community and how it is impacting every industry
- Meet with leaders in business, technology, and politics to enhance marketing your brand
- Participate in activities and sessions with potential mentors and friend
WE INVITE YOU JOIN LOCAL LEADERS PROMOTING WOMEN IN BUSINESS AND COMMUNITY
~ Celebrating Women Owned Small Business Month ~

~ Conscious Women in partership with Enlightened Men
Breakout Chat Sessions with more AMAZING WOMEN on:
Women in Tech, Womens Health, Womens Rights, Women in Politics, Women in Goverment, Women for Women

Additional Speakers:

Rebecca Lantry
Diane Miller

Sylvia Ghazarian

Dr Karen Gunn
Ariel Clark
Redelia Shaw
WITH SO MUCH TO DO AND HEAR AND SEE, STAY FOR AN HOUR OR 2 OR 3 ... ALSO

Interview Lounge & Media Pic Spotlight : WITH LIVE VIDEO AND BLOGGING


The Connectivity doesn stop here- Plan your next steps with all the lovely laides you meet ~
Attend our FollowUp Networking Mixer on Friday NOVEMBER 2nd at The Expert Dojo 6-9pm
Lots of metered parking surrounding the immediate area
Many Public Lots, Closest at Main Library Underground, enter on 7th

4th Street in between Arizona and Wilshire
2nd and Arizona, between Arizona and Santa Monica BLVD
PRESENTED BY :
CONSCIOUS WOMENS EMPOWERMENT NETWORK &

CONSCIOUS ENTREPRENEUR NETWORK
SPONSORED BY: