This intimate online experience is for women who want to embody their feminine energy to feel more radiant, confident, and fully expressed.
About this event
Connect to your Soul, your body temple, and heart-centered sisters in this virtual gathering, which will include:
Sacred embodiment practices such as breathwork, vocal activation, & dance/intuitive movement to get you out of your head and into your body
Sister connection, support, and shares in a safe container for self-expression to feel seen, heard, and validated
Intention-setting rituals and discussion to help you get clear on what's in the way and what's preventing you from moving forward
Loving support and guidance from Sarah Lane, Women's Embodiment Coach, Breathwork Guide, Yoga Instructor, & Reiki Healer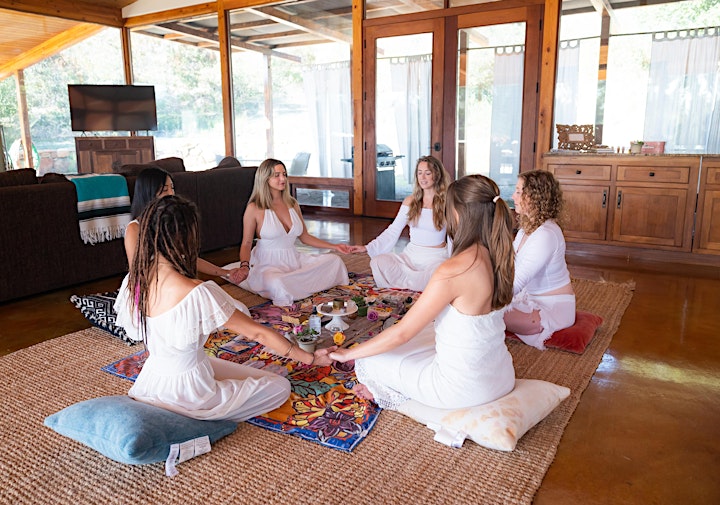 Women have been gathering in circles since the beginning of time, sharing stories and connecting their heart-womb intelligence to solve problems while uplifting and empowering one another!
Dancing, breathing, and chanting are also ancient embodiment techniques that were used to move energy and anchor into solutions for the tribe. This is how and where we heal the planet and ourselves. When we witness another, we witness ourselves. When we witness ourselves, we can improve our lives and well-being and peel back the layers that prevent us from showing up as our most authentic self expression.
What is Embodiment?
Embodiment means fully inhabiting and loving your body. There is no longer a struggle between your mind and body, and they live together in harmony.
You listen to the signals and messages that your body sends you. When you learn to deeply listen, you can extract the wisdom and then alchemize the energy into creative expression while healing emotional suffering.
Embodiment practices such as intuitive movement, dance, breathwork, and yoga, you're able to get out of your head and into your body, so you can EMBODY (that is, move, walk, and talk) as your True Self.
Container Guidelines:
Circle capacity is limited in order to maintain intimacy and to ensure everyone gets a chance to share if she chooses.
Circle will last about 90 minutes.
What is shared in the circle is sacred and confidential.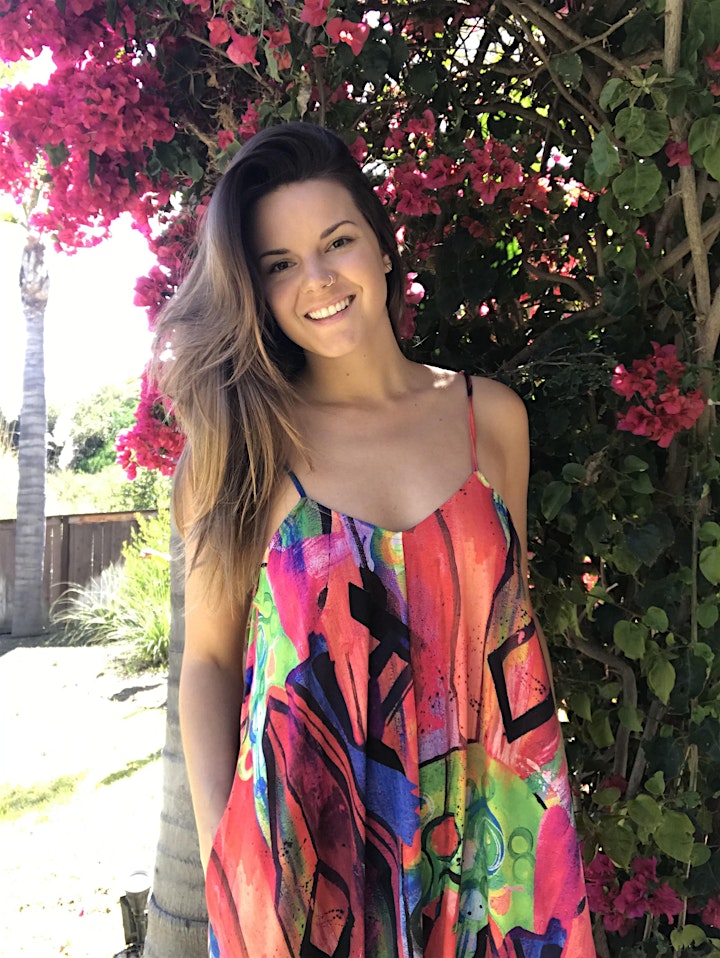 About Your Hostess
As a Breathwork Guide, Certified Embodiment Coach, Reiki Healer, and Yoga Instructor, Sarah Lane helps women fully embody and embrace their feminine essence so they can experience more confidence, self-love, and pleasure.
With 11 years yoga experience and 3 years Breathwork experience, Sarah embodies the mind-body-soul connection while empowering you to find your own guidance through connecting with your body's wisdom and Higher Power.
While teaching yoga, Sarah deepened her passion for pranayama (yogic breathing techniques) which later inspired her journey to practice Conscious Connected Breathing and other transformational Breathwork techniques. She now facilitates Breathwork journeys via private sessions and group workshops that inspire, heal, and breathe new life into all who experience them.
Sarah provides a safe, non-judgmental container for emotions to not only be felt, but to be transmuted into the light. She believes that going within and extracting the wisdom that the body holds is the best way to overcome limiting beliefs while receiving clear direction on the life path ahead.
Clients who work directly with Sarah receive a blend of energetic, spiritual, and practical wisdom to help them overcome obstacles in life, love, relationships, spirituality, career, and everything in between. Sarah uses inner child healing, emotional and embodiment coaching, energy healing, breathwork, movement, and lots of other tools to guide you into your highest embodiment.
Sarah resides in Encinitas, CA where she enjoys dancing on the beach and hiking in nature. Say hi to Sarah on Instagram (@iam.sarahlane) and check out her website (sarahlane.coach)