Description
Ladies-It's Time to Celebrate!
On April 2nd, we will celebrate a milestone, Equal Pay Day 2019. This is the date that marks the 16 months it takes a woman to earn as much as a man did the year before, for the same job.
Please join us April 2nd at Pack's Tavern Century Room from 11:00 am-1:00 pm as we commemorate this milestone as well as celebrate International Women's Day. We will have a conscious conversation about the way we as women currently think and talk about money, from the way we are paid to the way we plan for our futures.
Event Details
This event, never before held in Asheville, hopes to be a powerful reminder that while women have made great strides in the last century, we still have a long way to go.
Event tickets are $25 and include lunch, networking and speakers.
All event proceeds will go to The Women for Women's Endowment Fund, which is part of the Community Foundation of Western North Carolina, a non-profit organization that responsibly manages, grows and allocates funds to nonprofits and public agencies in the region for charitable purposes.
Event Speakers
Laura Webb, CFP® and President, and Faith Doyle, MBA and Financial Advisor Associate, both of Webb Investments, will discuss how women can collectively transition into a new mindset about their money and the role they play, as well as society, in creating their financial futures.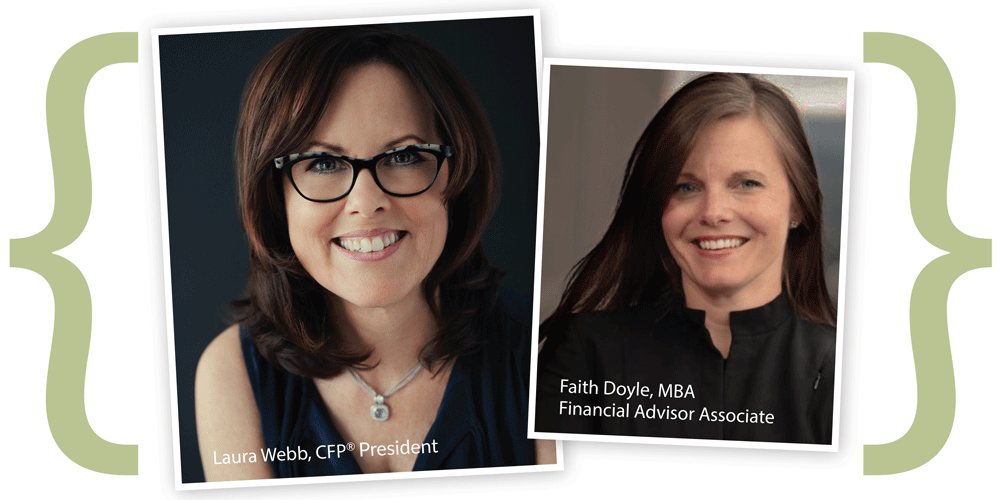 Event Brought to You By Webb Investments Services, Inc.