Description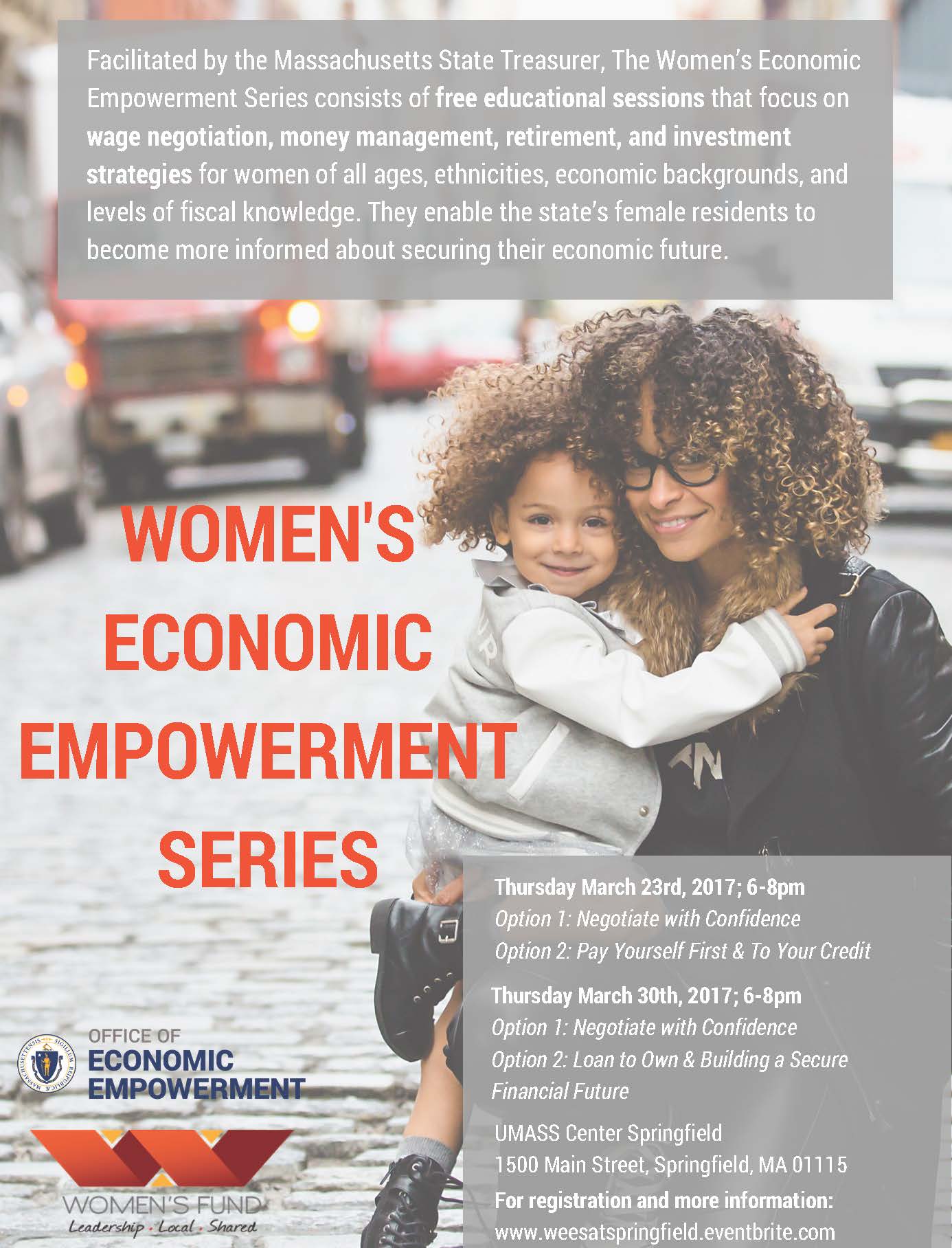 This is a project of Massachusetts State Treasurer's Office, in conjunction with the Women's Fund of Western Massachusetts and Citizens Bank.
This program is for women of all ages, ethnicities, economic backgrounds, and levels of fiscal knowledge. It will focus on:
Salary Negotiation

Saving

Credit

Borrowing
This series specifically focuses on empowering women to reach their full financial potential, by enabling them to become more financially informed, delivering high-quality educational workshops, and inspiring participants to pursue long term economic stability through unique salary negotiation training. Visit www.EqualPayMA.com to learn more about wage equality.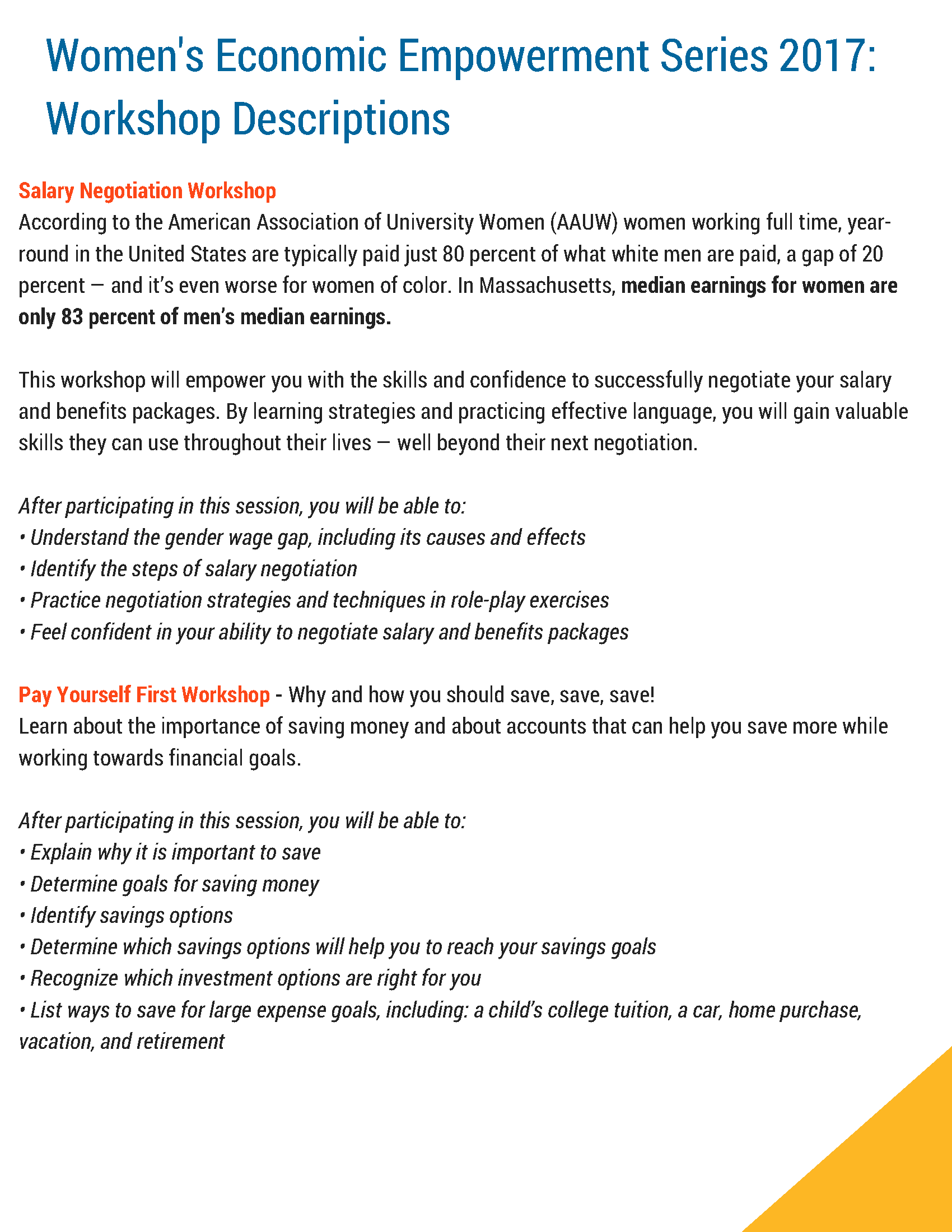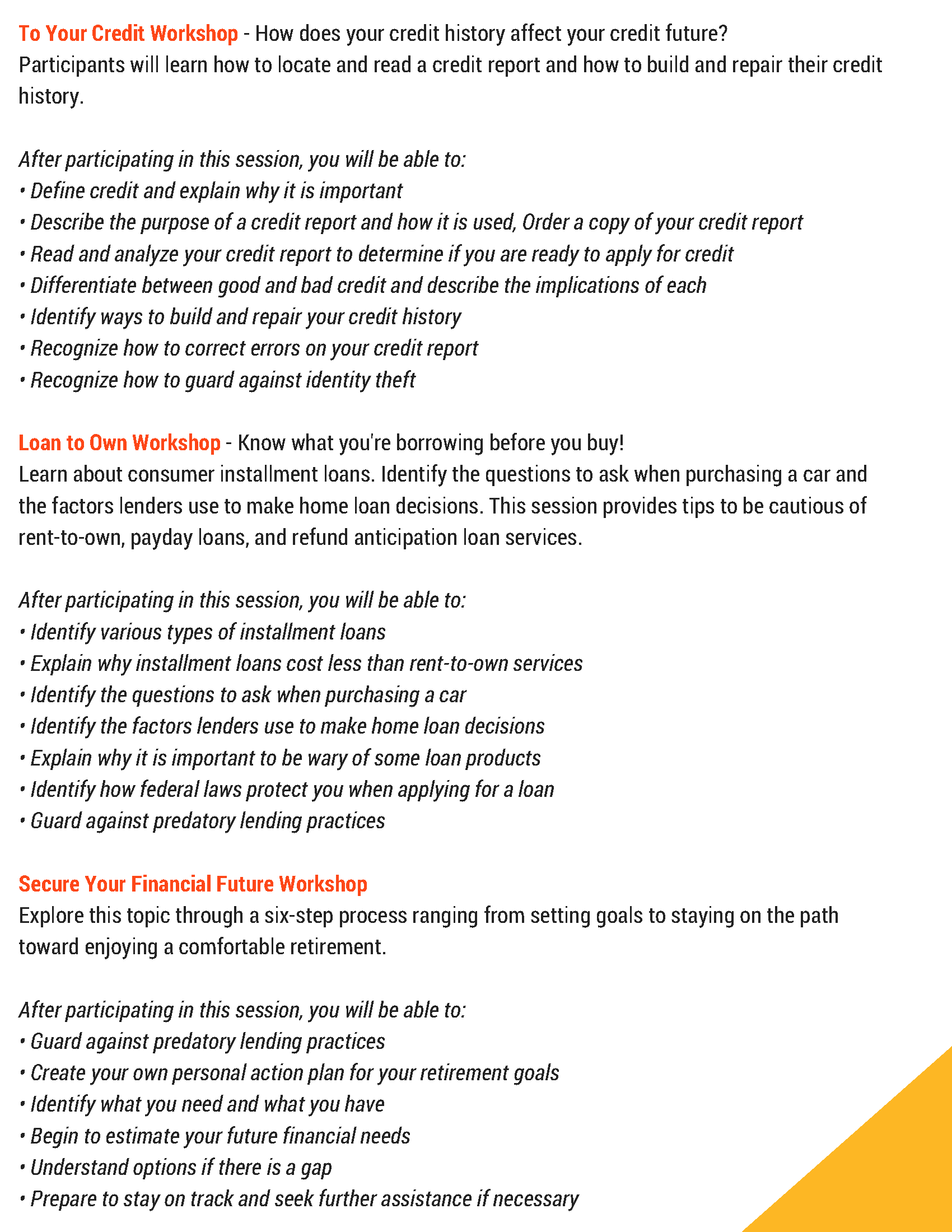 FAQs
What are my transport/parking options getting to the event?
Located at Tower Square in the heart of downtown Springfield, the UMass Center at Springfield is easily accessible from every direction and major travel corridor in western Massachusetts. Driving & Parking Directions: https://umasscenteratspringfield.org/about/directionsparking
Visitors are encouraged to park on Level "A" of the garage.
Getting to The Women's Economic Empowerment Series in Springfield via PVTA:
The Pioneer Valley Transit Authority is the largest regional transit authority in Massachusetts with 174 buses, 144 vans and 24 participating member communities, including Amherst and Springfield. PVTA offers stops near the UMass Center located in Tower Square. Visit the PVTA website for the current schedule.
What if I have a conflict and cannot attend boths sessions, but want to learn more?
This is a two-part program. Please register only if your schedule allows you to attend both dates. If you cannot attend both dates and want to learn more, please contact the Office of Economic Empowerment via email for more information. financialeducation@tre.state.ma.us.