Description
We are hosting a panel of women leaders who will provide women within the community a safe space to discuss mental wellness, contributing to the biking community and breaking down the myths and truths about menstrual cycle and products for on-the-go lifestyle.
Location:
103rd Street Community Garden
105 East 103rd St., Manhattan, New York
https://goo.gl/maps/y4AjyDKAKgYkRBxt6

Our Presenters:

Shantrice King, Community Engagement & Organizing fellow for Women's Voices for the Earth. Shantrice's work lives at the intersection of environmental and reproductive justice.
Angela Azzolino, program creator and executive director of Get Women Cycling, an initiative to encourage women to use bicycles for their daily commutes.
Arianne J. Napier, LMSW, Behavioral Health Engagement Specialist at Harlem Action Center part of the DOHMH Center for Health Equity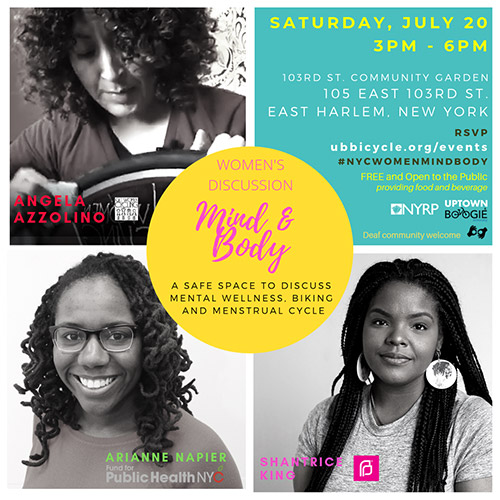 Schedule:
3:00pm - 3:30pm - Registration, networking and refreshments
3:30pm - 3:50pm - Introductions
3:50pm - 5:00pm - Panel discussion and Q&A
5:00pm - 6:00pm - Networking
There will be networking with light refreshments immediately following the panel discussion.
The event is free and open to the public.
We are providing food and cold beverages

Free Bike Parking
Citi Bike Stations: 5 Ave & E 103 St and E 102 St & Park Ave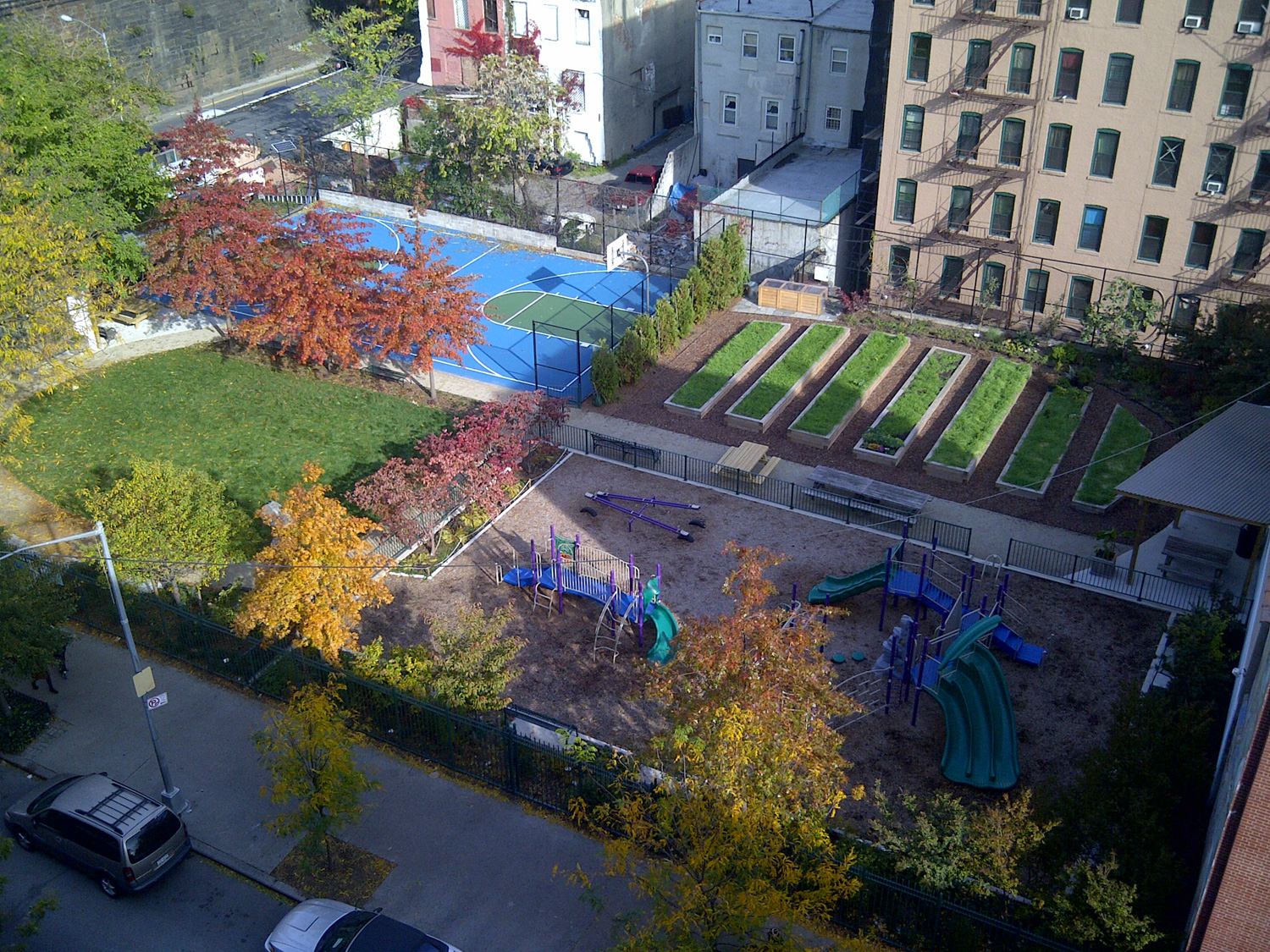 Amenities: Performance Space, Lawn, Playground, Barbeque grill, Basketball court
Activities: Basketball, Gardening fruits and vegetables, Outdoor learning
Register today.