Description
Would you like to live a freer, more joyful life? Please join us for the 2019 Women's Day entitled, "Confident," where women will empower you with the tools to build confidence, walk in your full potential and impact the world in a positive way!
Our guest speaker is Chantelle Anderson, a 6-year WNBA veteran and an award-winning sales professional turned confidence coach. She specializes in helping others build the confidence they need to get what they want, leaving them inspired and equipped to succeed.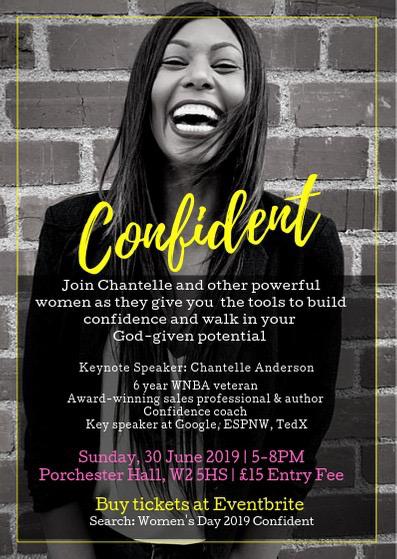 Refreshments will be served and prizes awarded!
Please register and join us for this special event!