Description
Stu Spirn with Bartlett & Spirn will present an informational session on 1031 tax deferred exchanges. If your client is selling investment or 2nd home properties, there are tax advantages they should be aware of. This is something every REALTOR should know for their clients. Obtaining this knowledge will make you stand out in the crowd. Just remember to always refer your client to their tax professional.
A LITTLE ABOUT OUR SPEAKER,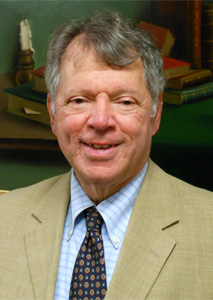 Stu Spirn of Bartlett & Spirn has been in business for years and offers a variety of services, including settlement services, 1031 tax deferred exchanges, and much more. Visit his website at www.bartlettspirn.com. We are thankful for his time and can't wait to hear more about his services.
Born in Manchester, New Hampshire, on September 27, 1945, Mr. Spirn was admitted to the Bar in Virginia in 1970. Mr. Spirn received his Bachelor's Degree at the College of William & Mary in 1967, and his Law Degree from the Marshall-Wythe School of Law at the College of William & Mary in 1970.
Mr. Spirn has resided in Williamsburg for more than 50 years. After his graduation from law school and admission to practice in 1970, he served as a Captain in the United States Army Judge Advocate General's Corps from 1970to 1973. After his military service, he worked for the Virginia Governor's Office in the Division of Justice and Crime Prevention., He started his private practice in Williamsburg in 1975. Mr. Spirn has developed an extensive real estate practice, which includes contract negotiations, document drafting and commercial and residential real estate development and closings. Additionally, he has maintained successful practices in the areas of personal injury law, business law, including assistance with the licensing copyrighted materials and other intellectual properties. He also provides services in estate planning, and family law. He has served as a Commissioner in Chancery in the local courts. Mr. Spirn serves as legal counsel and has been the organizing counsel for a number of non-stock and stock corporations and limited liability companies. He has served as legal counsel and as a board member or officer of several not-for-profit organizations including the Kiwanis Club, the Williamsburg Redevelopment and Housing Authority, the William & Mary Soccer Alumni, the Williamsburg Soccer Club, the Virginia Legacy Soccer Club, USA Volleyball, and Hospice Support Care of Williamsburg.

Stuart D. Spirn
809 Richmond Road
Williamsburg, Virginia 23185
(757)229-1910 Telephone
(757)903-2357 Telefax
stuspirn@bartlettspirn.com