Event Information
Location
11213
Atlantic Ave & Kingston Ave
Exact address emailed 24 hours before event.
Brooklyn, NY 11213
Refund Policy
Refunds up to 1 day before event
Description
All Women's Cuddle Party & Workshop in Brooklyn on Friday 2/22!
Have you ever wondered what a Cuddle Party is like? Come check it out for yourself and join us for an evening of platonic touch, communication, & community! Your trained facilitator, Brianna, will guide the event starting with a 45 minute workshop about the rules of Cuddle Party and then the rest of the night is spent however you desire. Some people will be very comfortable with touch and others may not be. You are welcome just as you are! Cuddle Party is a playground to explore in in a safe environment as well as a space to discover more about yourself. One of the rules of Cuddle Party is that you're encouraged to change your mind and if after the welcome circle you decide it's not your type of event or you would like to try next time, then you can leave before the cuddling with a full refund!
Important:
- If you choose to "Pay At The Door," please bring exact change. Venmo or Paypal is also an option.
- Doors open at 6:30pm. The welcome circle begins and doors close at 7p. Everyone is required to be that the welcome circle.
- For clothing, pajama pants & loungewear work best. If you have any questions about this, please email cuddlebrianna@gmail.com
- Located at Peace Place Brooklyn (Instagram: @peaceplacebrooklyn) in Bed Stuy off Atlantic Avenue and Kingston Avenue. Close to the C train at Kingston/Throop. Exact location is emailed 24 hours before event with ticket purchase.
- Please be as scent-free as possible for the comfortability and safety of people with sensitivities and allergies.
Please note: This particular Cuddle Party is for anyone who identifies as a Femme/Woman. If you have a question about this or if whether this party is for you then please email cuddlebrianna@gmail.com. If your financial situation stands in the way of you attending our event, then please email me.
See more FAQs about Cuddle Party at http://www.cuddleparty.com/faq/
Brianna Quijada is your Cuddle Party Facilitator and a certified professional cuddler certified by Cuddlist.com. She has found a calling in creating safer spaces for people to explore and experiment with touch and connection in a non-sexual way. She believes everyone deserves affection, intimacy, attention, and loving, wanted touch and is excited to offer her 2nd all Women's Cuddle Party. Please follow her at facebook.com/briannacuddles and visit cuddlist.com/Brianna to learn more about a one-on-one cuddle session.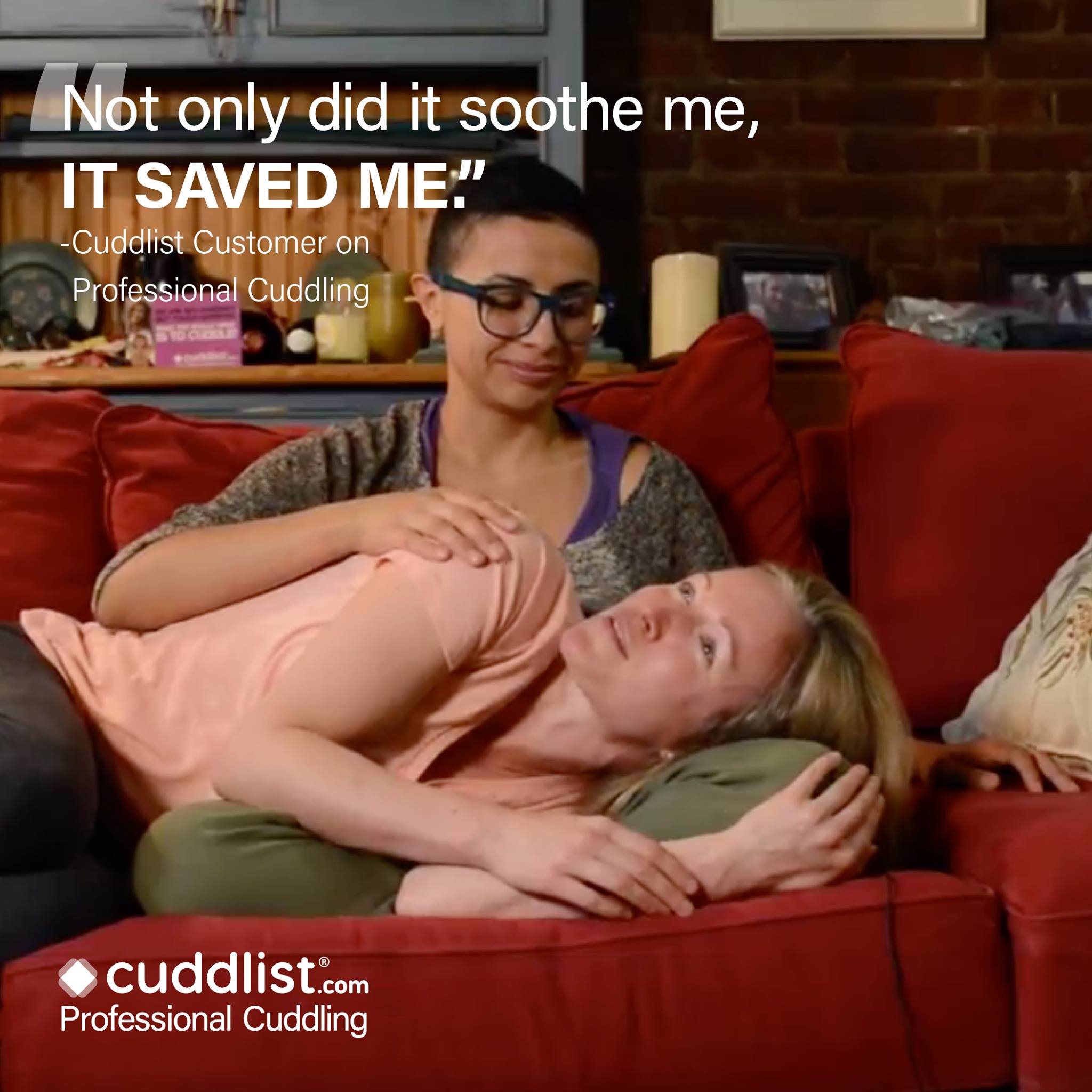 Date and Time
Location
11213
Atlantic Ave & Kingston Ave
Exact address emailed 24 hours before event.
Brooklyn, NY 11213
Refund Policy
Refunds up to 1 day before event