Description
Mindfulness & Marketing in the Mountains
Join us on July 19th for the transformation you have been waiting for in your work-life balance and business success.
Ladies, it is time for us to: take back time. own it. manage it. live it.
Three options to join us for Mindfulness and Marketing in the Mountains at Bear Creek Mountain just south of Lehigh Valley, PA and less than an hour for the Philadelphia Suburbs: conference only, overnight + conference OR pre-conference retreat with overnight + conference!
Hear from 3 amazing keynote speakers that are at the top of their game, take home a copy of both speaker's books, engage in quality networking and bond with other professional women over a cocktail or mountainside activities of your choice. This is and step away from your day to day for the night. This mountainside conference is designed to be a distraction free mini-retreat so you can focus on you and your business.
Keynote Speakers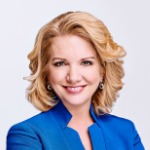 Tracy Davidson, NBC Philadelphia News Anchor

Mindfulness, Presence & Gratitude – A Way of Life
Your life is impacted by how you live day to day. Tracy Davidson will share ways you can choose to be present and enjoy life's moments both personal and presence. Practical tips to living a life of happiness and gratitude.
Tracy Davidson is a morning anchor for NBC10 News Today, weekdays from 4:30 a.m. to 7 a.m. Tracy joined NBC10 in March 1996 and has served as both an anchor and consumer reporter. Over the last 20 years, she has represented the station at hundreds of community and charity events throughout the Greater Philadelphia area. Tracy has received nine Emmy Awards, including the Best News Anchor Emmy for the Mid-Atlantic Region in 2008 and 2013. In 2013, Temple University honored Tracy with the Lew Klein Alumni in Media Award. She was recognized with Pennsylvania's Most Powerful and Influential Women Award by the National and Pennsylvania Diversity Council. In 2014, she was inducted into Philadelphia's Broadcast Pioneers Hall of Fame.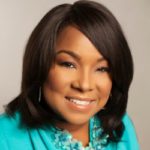 Melinda Emerson, America's #1 SmallBizLady & Author of Become Your Own Boss in 12 Months
10 Biggest Mistakes in Small Business and How to Avoid Them
It's hard to run a small business. You are doing 14 jobs all at one time. It's easy to drop a ball, but a lot of the pain of running a small business is self-inflicted. Melinda Emerson 'SmallBizLady' is going to teach the 10 biggest mistakes of small business and how to avoid them. Often, costly mistakes are due to a lack of planning or just a lack of experience. Melinda will walk attendees through the most common mistakes in business and social media and give tips for how to create customers for life. Attendees will learn:
Top 5 Marketing Nos/Nos

Keys to customer service success

Social media selling secrets
Melinda F. Emerson, "SmallBizLady" is America's #1 Small Business Expert. She is an internationally renowned speaker on small business start up, business development, and social media marketing. Forbes magazine named her the #1 woman for entrepreneurs to follow on Twitter. Melinda's small business advice is widely read reaching more than 3 million entrepreneurs each week online. She publishes a resource blog, which is syndicated by the Huffington Post. Melinda is also the bestselling author of Become Your Own Boss in 12 Months, 2nd Edition and the ebook How To Become a Social Media Ninja.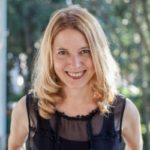 Laura Vanderkam, Author of I Know How She Does It
Your Own Sweet Time: Building a Life That Works for You
"Having it all" has become the subject of countless books, articles, debates and social media commentary, with passions running high in all directions. Many now believe this to be gospel truth: Any woman who wants to advance in challenging career has to make sacrifices. And with such a wide spectrum of priorities, workloads and resources for women, it is impossible to define "life balance" for all. But what if there were a recipe for giving you more time in your day? Attendees will learn:
7 time management strategies that may make a difference between just hanging on and possibly feeling like you are "having it all."
Laura Vanderkam is the author of several time management and productivity books, including I Know How She Does It, What the Most Successful People Do Before Breakfast, and 168 Hours. Her work has appeared in publications including Fast Company, Fortune, USA Today, and the Wall Street Journal. She lives outside Philadelphia with her husband and four children, and blogs at LauraVanderkam.com.
---

July 19th Conference Agenda
8:30 AM Registration, Ice Breakers, Networking & Breakfast
9:15 AM Welcome Remarks
9:30 AM Keynote #1 Melinda Emerson
10 Biggest Mistakes in Small Business and How to Avoid Them
10:45 AM Meet & Greet for Photos and Author Signings – Laura, Tracy & Melinda
12:00 PM Keynote #2 Tracy Davidson & Lunch
Mindfulness, Presence & Gratitude – A Way of Life
1:15 PM Keynote #3 Laura Vanderkam
Your Own Sweet Time: Building a Life That Works for You
2:30 PM Panel: Practical Tools for Productivity & Marketing
3:40 PM Closing Remarks
3:45 PM Retreat & Networking: Breakouts and Mountain Activities
Choose from: Guided Hike, Kayaking, Veranda Networking, or extended Q&A
5:00 PM Conference Close – Feel free to stay and experience the mountain til 6:00PM
---
Conference Ticket Options
what's included with the one day conference pass:
$149+ wednesday only
breakfast & lunch

3 keynotes Tracy Davidson, Melinda Emerson & Laura Vanderkam

photo opportunity & author signings with speakers

copy of both Melinda & Laura's book!

networking masterminds with round table topic breakouts

name & business listings in program book

swag bags

conference will end at 3:30 to allow for afternoon mindfulness activity (guided hike, kayaking or a little r&r) BEFORE heading home!
want to stay overnight? here is what's included:
$213.25+ based on a suite for 4, $247+ based on double occupancy; $494 for single occupancy
everything listed above, PLUS

S'mores & Networking Fireside (8:00 PM, Tuesday)

Sunrise Meditation/Yoga (6:30AM, Wednesday)

Overnight Stay* (Queen Standard or Queen Suite) with a full access pass to the mountain as an overnight guest. *Select your room size then pay your own way. Don't forget to your roommate(s).