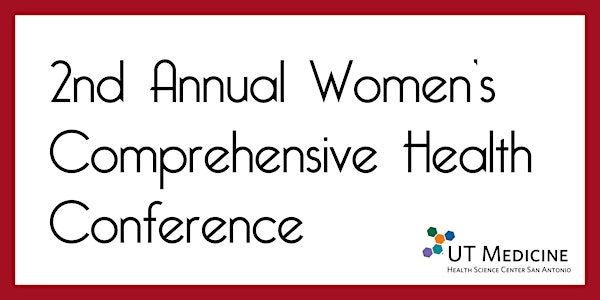 Women's Comprehensive Health Conference
When and where
Location
Greehey Cancer Research Institute 8403 Floyd Curl San Antonio, Texas 78229
Description
Women of all ages are invited to propel their journey toward absolute health and wellness at the 2016 Women's Comprehensive Health Conference. Register to attend the conference and hear from UT Medicine's expert physicians in cardiology, obstetrics and gynecology, dermatology, internal medicine and mammography.
Learn about the latest medical advancements and have your questions answered by UT Medicine's specialists in women's health.
Come early to take advantage of our free health screenings and mobile mammography (click to schedule your mammogram). Then, stay to have your health questions answered by the experts and visit with other community health and wellness representatives.
Schedule of Events:
Saturday, November 5, 2016, 7:30 a.m. - 8:30 a.m.
7:30 a.m. - 8:30 a.m.
Registration & Breakfast


Fasting Morning Screenings
Tip: Arrive before breakfast (fasting) to take advantage of the morning health screenings offered. (Blood pressure, cholesterol, blood sugar screening)
8:30 a.m. - 11:00 a.m.
Keynote Speech and Women's Health Presentations
10:30 a.m. - 12:30 p.m.
Free Health Screenings




Screenings for cholesterol, blood pressure and blood sugar provided by The University of Texas Health Science Center San Antonio School of Nursing and HEB Pharmacy.




UHS Digital Mammography Mobile (

pre-register for your mobile mammogram here

)


Community Health & Wellness Representatives


Alamo Breast Cancer Foundation, American Heart Association, UT Medicine Cosmetic Surgery, UT Dentistry, UT Medicine OB/GYN, UT Medicine Dermatology, UT Medicine Ophthalmology, UT Medicine Women's Comprehensive Health Institute, Maria Del Pilar Campos - Massage Therapy, Financial Planning (TIAA, Valic, Mutural of Omaha, Voya) and more.
Speaker Information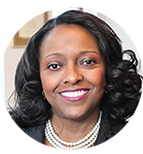 Bonnie Prosser Elder, Keynote Speaker
VIA Metropolitan Transit General Counsel / Senior Vice President
Bonnie is an active member of San Antonio Chapter-LINKS, Inc., Junior League of San Antonio (Sustainer), Texas Women's Forum, Van Courtlandt Club Auxiliary and the American Public Transit Association Legal Affairs Committee (former Chair). She has been recognized by Who's Who in San Antonio, awarded the 2014 Friend of Sam Houston High School Community Award, identified by the National Diversity Council as one of the "Most Powerful and Influential Women of Texas" and selected as a 2014-2015 Blackbook San Antonio awardee. Bonnie was also recently recognized with the Constellation of Stars Award by the San Antonio Women's Chamber of Commerce. Read more about Bonnie Prosser Elder.

Rochell David, MD
UT Medicine Obstetrics & Gynecology
Women's Health Needs at Every Stage of Life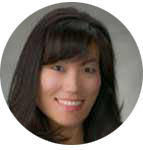 Sandra Osswald, MD
UT Medicine Dermatology
Skin Screenings - What You Should Look for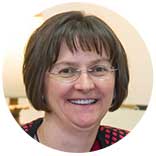 Ildiko Agoston, MD
UT Medicine Cardiology & Women's Comprehensive Health Institute
Cardiovascular Risks in Women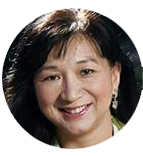 Thanh T. Van, MD
UT Medicine Radiology and Breast Center
Mammography: To screen or not to screen? That is the question.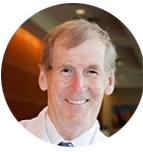 Andrew Shepherd, MD
UT Medicine Internal Medicine & Cardiology
Preventing Illness is Better Than Treating it
The Women's Comprehensive Health Conference presents women's health experts from UT Medicine San Antonio. Our physicians will be discussing the latest advances in women's health and will be available to answer your questions.For more information, call (210) 450-9090 or email JosephM@uthscsa.edu.