Event Information
Refund policy
Contact the organizer to request a refund.
Eventbrite's fee is nonrefundable.
Cultivate an authentic sense of self, and create a meaningful path forward, with the collective support and compassion of fellow women
About this event
Do you long for more in your life? Does it look like you 'have it all' on the outside, but that little voice inside isn't fulfilled?
Have you lost sight of who you are or where you're going? Like you've stepped off a path and need to make your way back to your true self?
Are you wanting to lead more boldly from your authentic strengths but aren't sure how?
You are not alone.
Join the Women's Coaching Circle for a place to come together with other women. A place to let down your guard, without judgment or fear. A place to be seen, and to lean on fellow women. To explore, connect and become empowered to transform your life.
What's the Result? Through the Women's Coaching Circle you will be able to:
Create clarity on what's most important in your life
Make decisions and take action from a place of strength, courage and wisdom
Identify a greater intention for your life, and mold your most authentic, fully expressed version of yourself
Minimize your self-doubt, and recognize and quiet your inner critic (the part that tries to sabotage your goals and dreams)
Change your experience of a situation by changing your mindset and perspective
Communicate from a place of authenticity and power
Show yourself grace and compassion
Gain the support from and build long lasting connections with a community of women
Set actionable goals to move your life forward
The Women's Coaching Circle is a virtual group coaching experience, designed to help you take a step back and re-examine where you are, where you want to go and what needs to change to get there. It will help build your self-awareness, inner strength, courage, and resilience to take brave action to move your life forward.
What's Included?
$495 early bird price; $650 regular price
8 x 90-minute virtual sessions; every Thursday from 4-5:30pm MST, from April 1 through May 20, 2021
Strategies and resources for practice
Shared accountability and connection between sessions
Session Descriptions
TOUCHING GROUND
Session 1: Grounding and Reconnecting to Yourself
Arrive to the program, ground yourself in the experience, and begin to create a sense of community and trust among the group.  You will clear your mind of distractions and anxieties, share expectations and create goals for the program, and begin to open your mind and heart to what's possible through this experience. 
Session 2: Clarifying Values
Distill and center around what is most important to you and claim the non-negotiable principles that guide your most important decisions. Learn to use these as a compass to keep you pointed in the direction you want to go.
DESIGNING THE DESTINATION
Session 3: Finding Your Inner Mentor
Visualize your inner mentor – the wisest, most compassionate, brave and loving part of you – learn the value and wisdom of this part of you, how it can guide you, and ways to access your inner mentor more readily.
Session 4: Claiming Purpose and Intention
Leverage and build upon the wisdom of the inner mentor to begin to embody and mold what it would be to live out your most authentic, fully expressed version of yourself in all aspects of life.
REMOVING THE ROADBLOCKS
Session 5: Quieting the Inner Critic
Cozy up with your Inner Critic, the part of you whose life's work is to judge you and keep you small.  Learn how it manifests in your life and try on strategies to soften her voice so you can align your life's choices with your purpose, values, and vision.
Session 6: Shifting Mindset
Become empowered to change your experience by changing your mindset.  Explore a mindset shift around living your life through conscious, intentional choice and tradeoffs.
RISING UP AND OUT
Session 7: Powerful Communication
Experiment with a unique approach to communication and story. Begin to bridge your inner and outer journeys, as a way to share yourself and your growth with the people in your life and the broader world.
Session 8: Taking Action and Celebration
Integrate your new awareness and learnings through a commitment to application and sustainable support going forward. Celebrate and acknowledge your individual and collective journeys through this experience.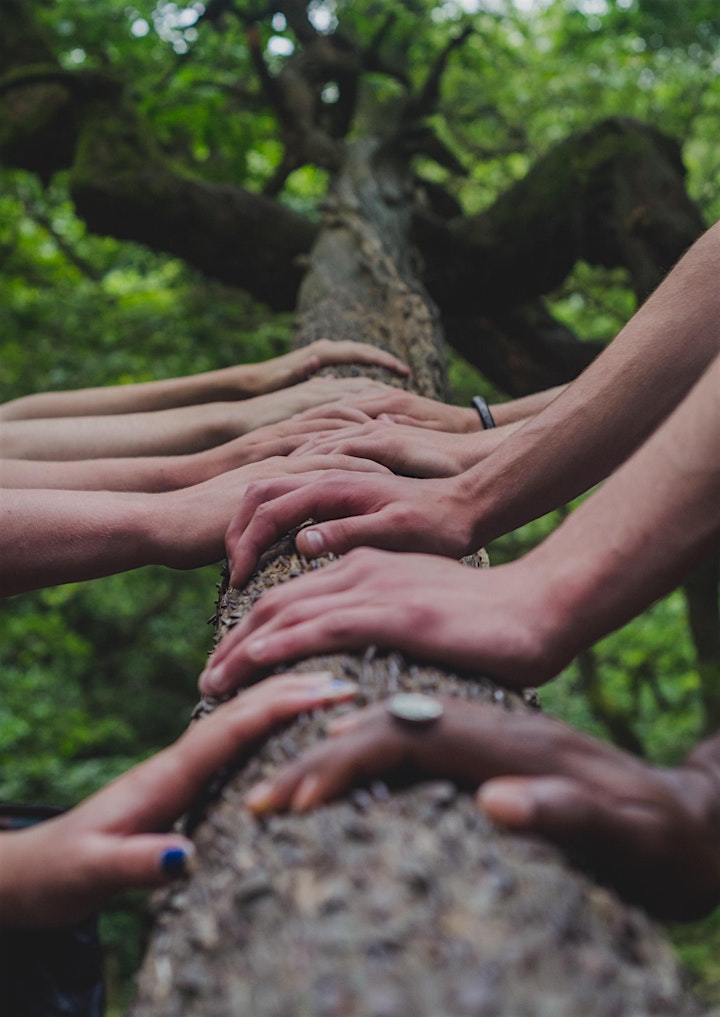 About Your Coaches
Kellie Jenkins is an Associate Certified Coach (ACC) supporting high-achieving women to live and lead from their unique strengths in a way that balances professional competence and authenticity. With the structure and detail orientation of her accountant roots and over 15 years experience in global professional services firms, Kellie supports leaders to align their behaviors and mindset to achieve the results that are most important to their long-term success. Kellie creates trusting relationships that provide leaders with a safe space to discover what matters in their leadership and to take action to bring that to life.(https://www.kellie-jenkins.com/)
Laura Bennett is a Certified Professional Co-Active Coach (CPCC) and Associate Certified Coach (ACC) who empowers women to lead more boldly in all aspects of life. Her genuine, compassionate, and straightforward approach creates a safe space for leaders to deepen their awareness, overcome self-limiting beliefs, and feel challenged to take meaningful action toward becoming a more authentic leader, and to navigate through life's transitions with clarity and confidence. Coaching builds upon over 15 years experience in leadership development and talent management, organizational and leadership communication and change management. (https://www.bennettcoach.com/)
Date and time
Location
Refund policy
Contact the organizer to request a refund.
Eventbrite's fee is nonrefundable.