Designed and taught by a female master mechanic, women learn basic auto maintenance with hands-on experience.
About this event
Vehicles are complex, and learning about them can be intimidating. Even a quick trip for an oil change can create anxiety when unexpected services and repairs are recommended. It's easy to feel pressured into making decisions, and asking for help is intimidating.
These experiences can leave you feeling frustrated.
Fired Up women's car care clinics provide a safe place for women to learn about their vehicles, free from judgment and stereotypes.
Length: 2 hours
Eligibility: Women ages 18+
Course description: This core clinic sets you on the path to feel more confident and start saving money instantly. In a safe, small group setting, you'll learn to:
top off fluids
change filters
put on a spare tire
jump a dead battery safely
advocate for yourself by understanding how the auto repair industry works and asking the right questions
Plus:
get valuable hands-on experience
ask even the most basic questions without fear of being judged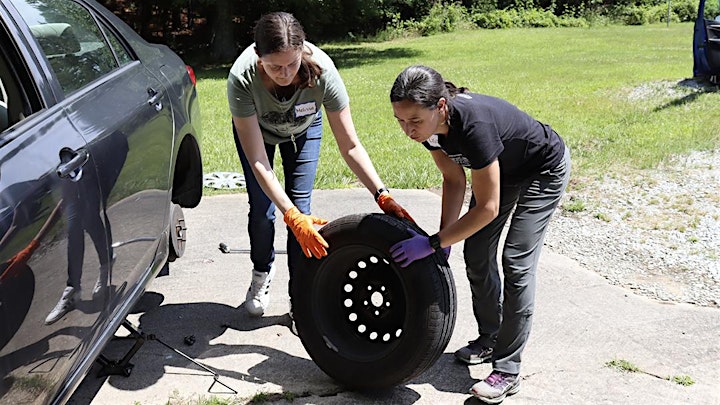 Refund policy: We understand that life happens and situations arise that might prevent you from attending a clinic you've signed up for. While we will miss you, with 48 hours notice you may request a refund or credit to be applied towards a future clinic.
Organizer of Women's Car Care Clinic | July 10, 11am-1pm
Lisa Kowite, Instructor and Owner of Fired Up Automotive, holds a Master's in Education and is an ASE Master Certified technician. Her combined 16 years of knowledge and experience have helped to ignite her passion for helping people learn more about their vehicles and the automotive industry. Lisa knows from experience that learning about cars can lead to more confidence, pride, and empowerment--skills that you'll carry with you long after you leave Fired Up.