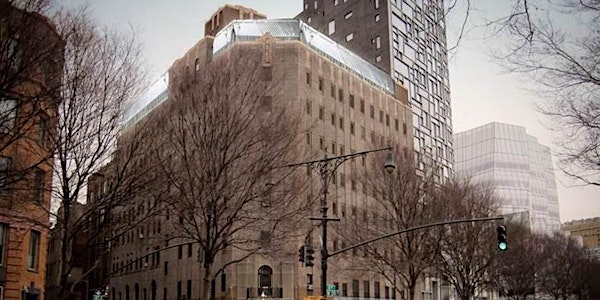 Women's Building Community Conversation
When and where
Location
Webinar: Go to www.readytalk.com and enter Participant Access Code 6014170 Conference call: Dial 866-740-1260 and enter Access Code 601-4170#
Description
On October 26, the NoVo Foundation announced plans to restore and redevelop the former Bayview Correctional Facility into The Women's Building, creating a long-term home for the girls' and women's rights movement in New York City. The building will serve as a hub for movement leaders (more details at www.womensbuildingnyc.org).
Now, we need your help to shape the vision for The Women's Building.
The voices, experiences, leadership, and participation of women, including formerly incarcerated women, are integral to the project at every stage, from conception to construction.
We're looking for input from people who are doing vital work to advance social justice locally, nationally, and globally. Your ideas will help The Women's Building achieve its full potential as a space that nourishes spirits, unleashes potential, and advances our shared goals of justice and equality.
We invite you to join us at an upcoming Women's Building Community Conversation public event to hear the latest on the project and to share your own questions, thoughts, and inspirations as we continue to refine the vision and design of the building.
We look forward to discussing The Women's Building with you in more depth! Meanwhile, we invite you to learn more and share your thoughts on the Women's Building website, Facebook, and Twitter using #WomensBldg. (For any questions about the Community Conversation events themselves, please email info@womensbuildingnyc.org)
Please note that space for this event is limited and participation is first come, first served.
NoVo Foundation makes every effort to accommodate interested participants. If you require any special accommodations, including disability accommodations, to attend a Women's Building Community Conversation, please contact us at info@womensbuildingnyc.org at least 10 days in advance of the event.