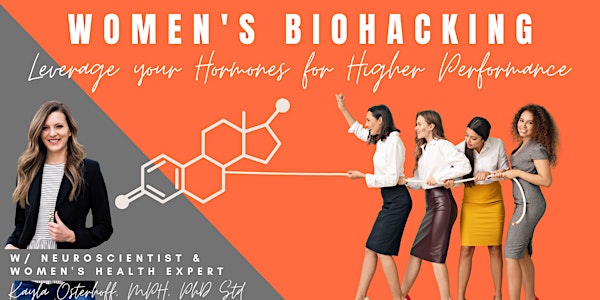 WOMEN'S BIOHACKING MASTERCLASS
Learn how women can leverage their unique female physiology and hormones to optimize their health and performance!
About this event
Biohacking is COMPLETELY different for women than it is for men, however women are not taught about these differences.
In this masterclass you will learn about women's unique biological needs, how to align biohacking and lifestyle routines with female physiology, and biohacking techniques that are highly affective for women.
You will also learn:
How the female hormones impact cognition, metabolism, and motivation
How women can increase brain function, mood, and productivity without working so hard
How to partner with your body to perform at your peak and promote your health at the same time
How to biohack the female hormone cycle and leverage feminine biology
The 4 distinct versions of women that correspond with the female hormone cycle
How to navigate and thrive in all four phases of the cycle
Actionable tips for how to optimize health all month long (Even on the red days)