Women's Afternoon Delight- Online Sex Magic Ritual to Benefit Ourselves, ou...
Event Information
Refund Policy
Refunds up to 1 day before event
Description
Our Brains, Bodies, and Nervous systems are hard wired for survival.
This can put us into fight or flight. Especially during these times of change, uncertainty and the unknown.
Luckily, our Brains, Bodies, and Nervous systems are also hard wired to move towards health, well being and homeostasis.
Orgasmic energy can help.
Orgasms are a natural stress reliever. By stimulating oxytocin, your body naturally blocks cortisol and increases your sense of connection, and bonding.

Orgasms are good for your immune system and increase immunoglobin A, which strengthens your immunity.

Orgasms bring you back to center. They stimulate the Vagus Nerve which produces a parasympathetic response in the body. I.e. Rest and Digest. Or Feed and Breed. Calm, centered, safe.

Orgasms lower pain. They release endorphins which stimulate feel good hormones and lower pain.
---


Join in this special workshop to help shift your state of mind, transmute any emotions that may be surfacing, and use your orgasmic energy to manifest for yourself, your loved ones, and the world.
Playlist:

Introduction/check ins
Intention Setting
Energy Transmutation practices
Tantric Breathwork
Self Pleasuring with music (with no camera or sound)
Gratitudes
---
Practicing all of this in a group amplifies the results for everyone.
**A note: Please come as you are. We are like mother nature. Sometimes we are the storms: the hurricane, the tsunami, the dust storm; and sometimes we are like a cool breeze on a hot summer day, or the hot sun caressing skin after jumping into a cold crisp lake. This is a 100% non-judgemental, unconditionally loving space. We will all benefit from where every person is at. The beautiful thing about sexual energy is that it is a transformer. It can turn rage and grief into ecstasy, and ecstasy into power and creation. We'll ride the waves in a group soup to make all our magical manifestations with.
SPECIAL ECONOMIC CONSIDERATION FOR THE PANDEMIC:

BUY ONE TICKET, BRING A FRIEND FOR $5
---


Testimonials:
"Lauren has clearly done the work and teaches from a place of deep respect and understanding. I expanded in her workshop in ways that surprised and delighted me!" N, NYC
"It's a powerful experience in self discovery, self love and manifestation. This is good for anyone looking to unblock & unlock their chakras and get in touch with themselves." D, NYC
"Lauren creates such a safe intimate loving space for exploration and makes it easy to say or do what formerly might be inhibited or full of shame." L, NYC
"Whatever fear or anger you have about your body is okay. Don't be afraid to jump in and explore it. I did, and I feel relieved, grounded, and more full of pleasure!" S, NYC
"Empowering" M, NYC
"This felt like a cellular re-arranging." M.W. NYC
"If you desire expansion and connection with your soul-this is the woman to guide you." M, NYC
---
Your Facilitator: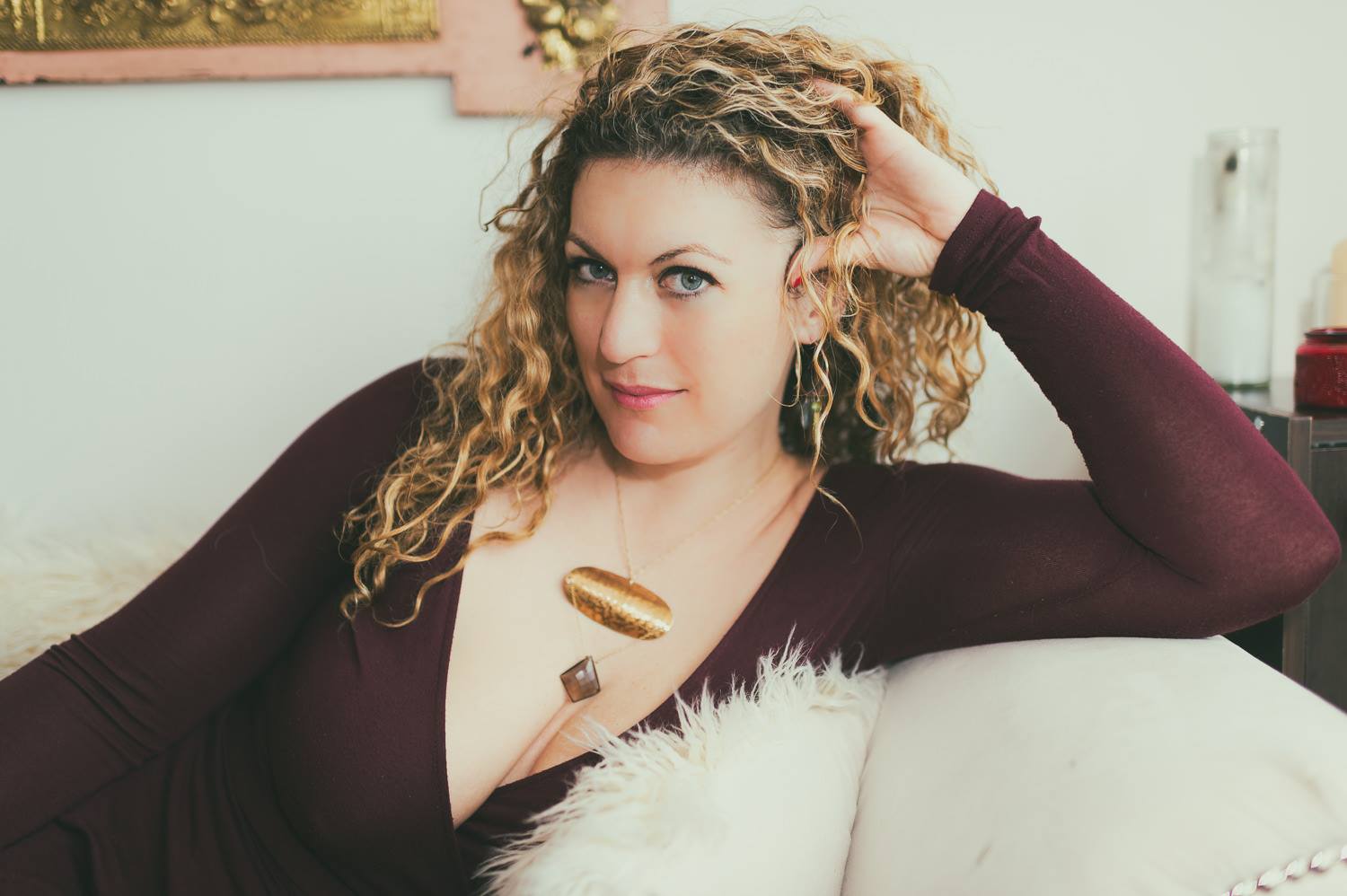 Lauren Harkness is a trained Tantrika and Advanced Certified Tantra Educator with Charles Muir's Source School of Tantra, Orgasmic Meditation Instructor, trained in the D/s arts and shamanism with Om Rupani, Graduate of Mama Gena's School of Womanly Arts, Mastery Graduate, Jewelry Designer, Seductress, and a stand for everyone ready to heal and further ignite their sexual self, sovereign and free! She teaches Tantra and other modalities of healing and personal growth. She also offers private Tantra Sessions, Orgasmic Meditation Training, Coaching Sessions, or Reiki Healing Attunements. She teaches large group classes internationally and has taught at Burning Man, FYN, Dark Odyssey, and is the Co-Founder of The Tantra Institute of New York.
For private sessions and coaching with Lauren, visit:
---


FAQ:
What is Tantra Yoga?
Well, for starters, it's not what you saw in the movie American Pie! Tantra is thousands of years old and has become a buzzword, which unfortunately has some misleading definitions. Translated from Sanskrit, it means "weaving," which we have come to understand as oneness. Bringing oneness to yourself and consciousness to what you do. The exercises involving breathing and meditation that are a part of Tantra are designed to bring you into a state of being more present. And who doesn't want to be more present, right?
What are some of the exercises?
We'll do some basic connection exercises at the beginning: breathing, meditation, intention setting, light sensual movement, speaking a vulnerability. During the Ritual at the end (and at any point in the classe) you're welcome to turn your camera and sound off so you have total privacy. And you're always invited to go as deep as you choose.
What if I don't feel comfortable doing the exercises?
Thanks for asking! We take consent very seriously. While the exercises are straightforward and fun—and we have been told we do an excellent job creating a safe container—you are always 100% at choice for how you wish to participate. Just like in yoga, when you find a pose you're not comfortable with, you have the option to modify, or completely opt out of any exercise. Everyone is encouraged to participate at their own comfort level, and we will go over what that looks like at each event, so everyone is clear before we begin.
What is the cancellation/refund policy?
We want you to have a great time at our event. However, life happens, and sometimes you can't make it. If you cancel 24 hours or more before the event you can get a full refund via EventBrite. If you cancel within 24 hours of event start time (or you are late and miss the ceremony start), we can move your ticket to the next event as a one-time courtesy, provided you give us email notice. If you are late again or cancel last minute a second time, the ticket is forfeit. Either way, make sure to notify us via email before the event starts, as we cannot offer any refunds or transfers after the event has started.
What is the Tantra Institute?
The Tantra Institute's mission is to empower people to connect more consciously using the tools and teachings of (primarily) Tantra. We hold multiple events, and work with singles and couples to help them increase their capacity for intimacy, authenticity, and pleasure. All our events are listed here: http://tantrany.com/
What if I really like Tantra and want to learn more?
Most people do! Come to our other events (now online), and visit our Facebook page to learn more.
Still have more questions?
Contact us, we'll be happy to tell you more about this event or others.
Date and Time
Location
Refund Policy
Refunds up to 1 day before event