Building Your Own Business , Home-based E-Commerce Online Business
About this event
Bringing a business online has been an increasing trend, but it has become more crucial in the recent months.
Creating an online presence for your business is becoming so vital now, as there is the need to shift our focus to meet current consumer behaviour. More and more are seeing the benefits of this trend.
So, are you looking for a proven business model to start a successful e-commerce business?
Do you want to acquire skillsets that will elevate your skills from ZERO to HERO?
Are you an aspiring entrepreneur wanting to network with other professionals in your business?
Are you hungry for proven growth strategies?
Do you have what it takes to step out of your comfort zone, to realize your dreams?
Mastering A Brand New Era Of E-Commerce Biz with these headstarts:-
• FUTURE BUSINESS MODEL - What is the future business model?
• DISCOVERY OF TRENDS - Discover what are the global needs and demand?
• MARKET DIRECTION - What is Alibaba, Apple, Amazon, Facebook and Google investing into?
• ONLINE PLATFORM - Are there any platforms that are powerful for a true global market outreach?
• BIGGEST NICHÉ MARKET - What niché to focus on when building your online business according to Google trends?
• MENTORING SUPPORT - How to build an E-Commerce business with a 1-year Internship programme, with attention to Social Media engagement.
What can you expect?
Most economical way to start your business online without professional IT skills.
Start your own online business without having to buy stocks or ship products.
Build an online business without high overheads like the staff and office rental
Continuous training and mentoring.
☑Global System provided ☑Marketing Tools provided ☑Global Markets Available ☑Social Media Marketing ☑Mentoring provided ☑Part time / Full time
Who should attend the course?
Working Professionals who want to be their OWN Boss!
Entrepreneurs at heart
Small Business owners
Individuals who want to build a personal brand
Stay-at-home Moms/Working Moms/Part-timers who are hungry for a change
Retirees - To becoming Business Owner(s)
Anyone who wants to earn extra income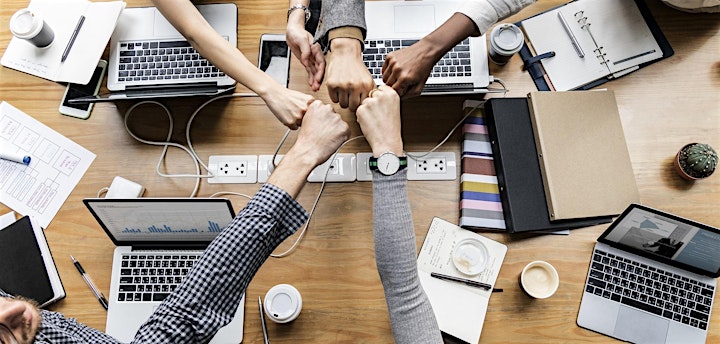 Organizer of WomenPrenuer GLOBAL E-Commerce Online Business (ONLINE EVENT)
Organizer of HomePreneur Workshops - Empowering Individuals to be Entrepreneurs, via Global Online Business Platform.
We are a community of professionals, who have successfully built our global online business with a proven turn-key platform. To empower, to raise each other up and channel the Power of Collaboration. This is an amazing group of entrepreneurs, who want you to achieve YOUR BEST!
We strive to be a community that builds CIRCLES of trust, support, enrichment and empowerment. 
YOU DREAM IT, WE BUILD IT...TOGETHER !