About this Event
Whether they're spearheading key projects or managing teams, our panelists are technical leaders making important product and team decisions every day. Join us to hear candid advice and tips on how to continue to progress in your career. How did our panelists transition into leadership positions?  What are some important lessons they've learned along the way?
Panelists and attendees will get the opportunity to network after the discussion. Coffee and breakfast are on the house!
Agenda:
Breakfast & Networking 8:15 am-8:30 am
Panel + Q&A: 8:30 am-9:10 am
Free Time with Panelists and Attendees: 9:10 am- 9:30 am
Attendees can submit specific questions for panelists upon registering.
Parking: 1520 2nd St, Santa Monica, CA 90401 | The best place to park is in the structure off of Colorado and 2nd St. The first 90 minutes are free.
Speakers include:
Disha Al Baqui - Senior Engineering Manager, Hulu
Leilenah Mamea - Software Engineer, Amazon
Siena Aguayo - Senior Software Engineer and Team Lead, Appetize
Jennie Lees - Engineering Manager, Riot Games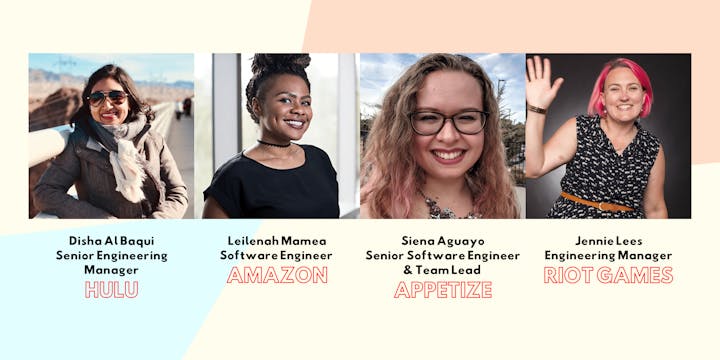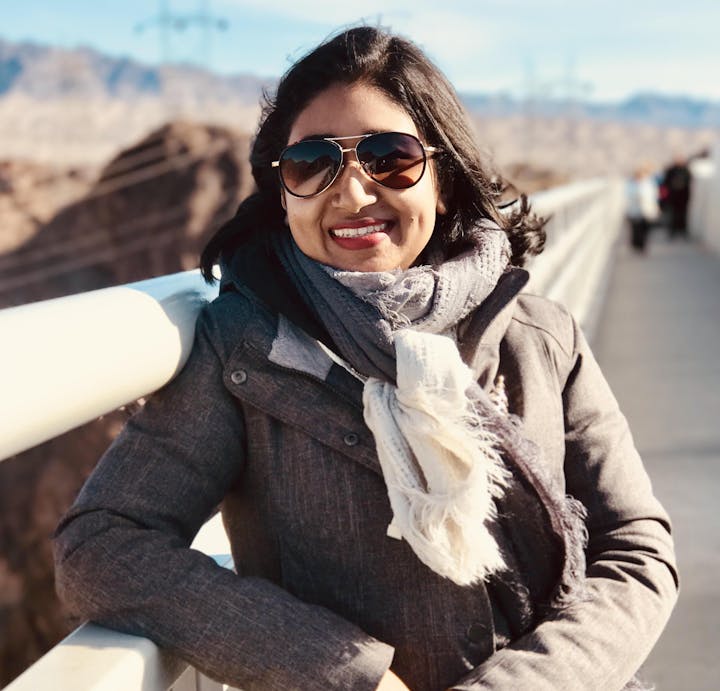 Disha Al Baqui - Senior Engineering Manager, HULU
Disha is a senior engineering manager currently working at Hulu in Santa Monica. She is a board game enthusiast and a global citizen of Bangladesh, Saudi Arabia, Vancouver & New York. Disha's interests lie in leading passionate engineering teams to operational efficiency and autonomy and enjoys working in the domain that intersects entertainment with technology.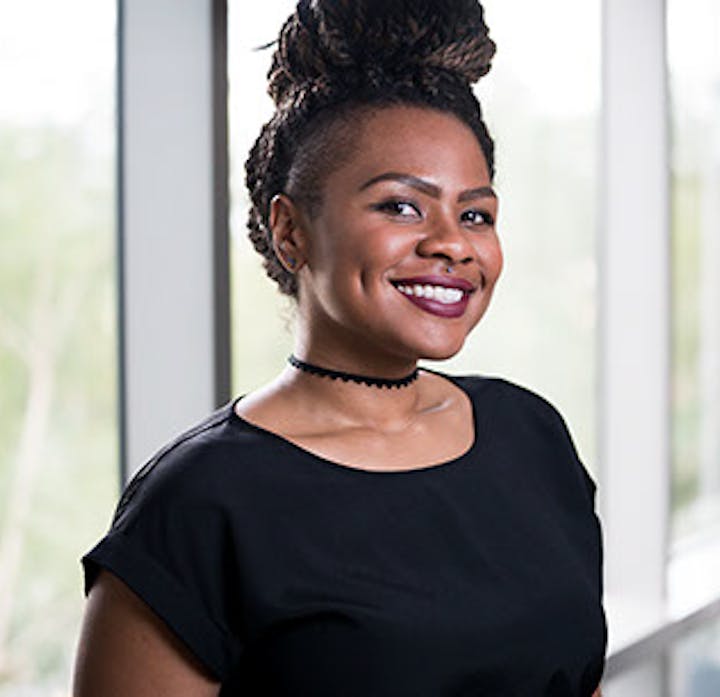 Leilenah Mamea - Software Engineer, AMAZON
Leilenah is a finance/businesswoman-turned Software Engineer. She traded in Excel for VS Code and haven't looked back. She started her career at Disney as a Financial Analyst, and ended her career there as a Software Engineer for interactive Disney sites. Now she is a Front-End Software Engineer at Amazon.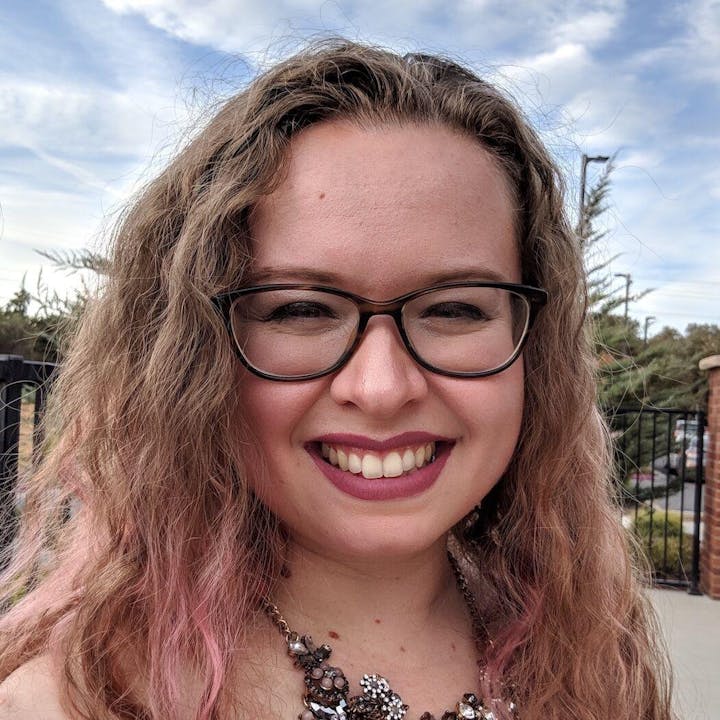 Siena Aguayo - Senior Software Engineer and Team Lead, APPETIZE
Siena is a senior software engineer and team lead with experience in full-stack web and Android, currently working at Appetize in Playa Vista. A Los Angeles native, Pokémon master, and international public speaker, Siena enjoys playing video games, knitting, and studying Japanese. You can find her on Twitter @sienatime.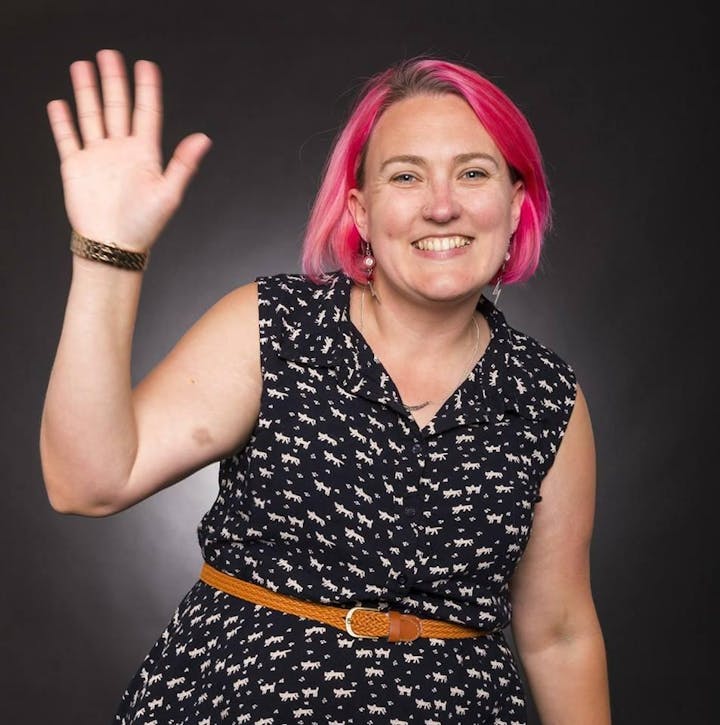 Jennie Lees - Engineering Manager, RIOT GAMES
Jennie is an engineering manager at Riot Games, working in research and development. Her career has included Microsoft and Google as well as several startups; she has also taught women to code, been a tour guide, and produced comedy shows at the Edinburgh Fringe. Her technical specialization is in distributed systems and microservices.
About the Hosts:
ModelExpand is a diversity recruiting strategy firm that helps great companies connect with great talent. The firm specializes in employer branding and talent acquisition. Learn more: https://www.modelexpand.com/
Powered By: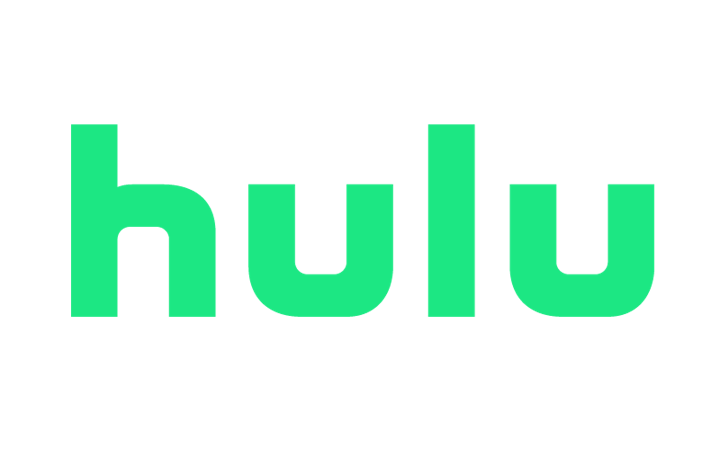 Hulu is a premium streaming TV destination that seeks to captivate and connect viewers with the stories they love. Hulu creates amazing experiences that celebrate the best of entertainment and technology.
Location: