Description
Coffee + Conversation
Whether they're spearheading key projects or managing teams, our panelists are engineering leaders making important product and team decisions every day. Join us to hear candid advice and tips on how to continue to progress in your career. How did our panelists transition into leadership positions? Were there pivotal moments that got them to that next step? Now that they're in leadership positions in engineering, what are some important lessons they've learned?
Panelists and attendees will get the opportunity to network after the discussion. Coffee and breakfast are on the house!
Panelists include:
Heather Natour - Engineering Manager Lyft
Diana Hu - Director of Engineering Niantic Labs
Susan Salituro - Lead Configuration/Release Engineer Pixar Animation Studios
Jyotsna Akula - Engineering Manager Upstart
Agenda:
Breakfast & Networking 8:00 am-8:30 am
Panel + Q&A: 8:30 am-9:30 am
Free Time with Panelists and Attendees: 9:30 am-10:00 am
Attendees can submit specific questions for panelists upon registering.


Meet Our Panelists: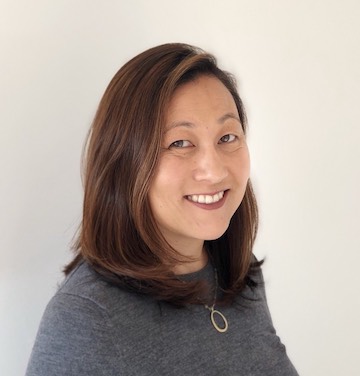 Heather Natour - Engineering Manager LYFT
Heather Natour is an Engineering Manager at Lyft, leading the teams building public transit into the Lyft experience. Prior to Lyft, Heather was an Engineering Director at Capital One where her teams modernized the financial system of record, and she spent 15 years at Blackboard, leading innovative initiatives in the edtech space. While moving between coasts and spending a year in Germany, Heather spent a significant part of her career working remotely and leading remote teams. She lives in Berkeley with her husband and two sons.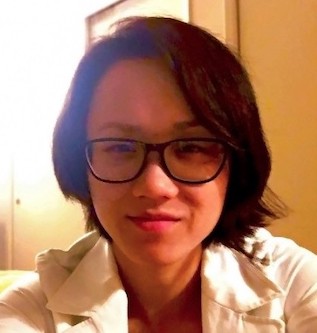 Diana Hu - Director of Engineering NIANTIC LABS
Diana Hu, is the Director of Engineering and Head of the Augmented Reality Platform at Niantic Inc., creator of AR games like Pokemon Go, Ingress, and Harry Potter Wizards Unite. Diana leads the engineering team, building core technology that enables developers to create shared AR experiences that seamlessly blend the real with the digital. Previously, she was the Cofounder and CTO of Escher Reality, a startup that was acquired by Niantic. In the past, she served as the first data scientist for cloud television at Intel and Verizon Labs and eventually built the data science team that brought research projects into products. She holds seven patents in computer vision and machine learning and has a BS in and MS in Electrical Computer Engineering with computer vision and machine learning focus from Carnegie Mellon University.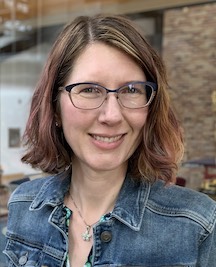 Susan Salituro - Lead Release Engineer PIXAR ANIMATION STUDIOS
Susan is a Lead Release Engineer at Pixar Animation Studios. A graduate of Rice University, she's made many shifts in her career over the years, doing stints as a technical writer, infrastructure engineer, and information architect as well as a build engineer, and considers herself proud to be a generalist. After stints working for various Houston and Silicon Valley companies, she ended up in the animation industry and never looked back.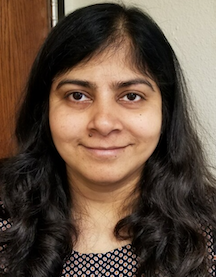 Jyotsna Akula - Engineering Manager UPSTART
After being at CA technologies for 9 years in multiple roles, with 7 out of them growing and managing a distributed QA and software engineering teams from 3 to 25, Jyotsna joined a startup, LendingHome, as an individual contributor to pursue her startup interest. After being there for a little over a year, she blended the best of both worlds to manage with hands on experience and joined Upstart as an Engineering Manager, SDET at Upstart. She started her professional career as a Software Engineer in Bangalore, India and moved with her family to the United States. When not at work, she loves hanging out with her boys. Jyotsna holds a Masters in Computer Applications from Manipal Institute of Technology with distinction and Bachelors of Science in Electronics from BMS College, Bangalore.
Who is this event for? The session is intended to be of particular use for software engineers and web developers.
By signing up for this month's #WomenInTech Breakfast, you have opted to receive updates for future events and news from ModelExpand.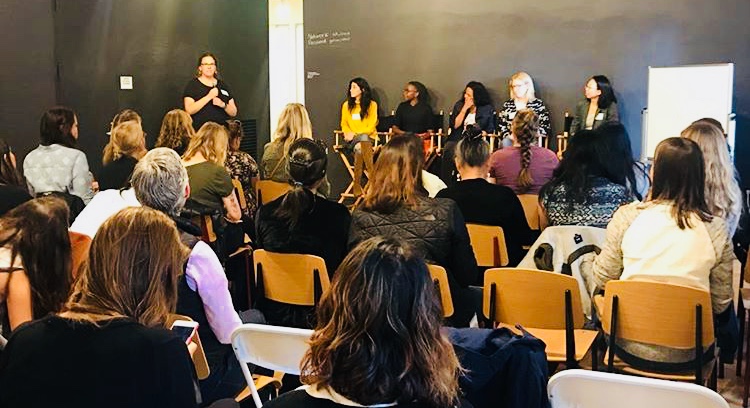 ---
About the Hosts:

ModelExpand: ModelExpand is a diversity recruiting strategy firm that helps great companies connect with great talent. The firm specializes in employer branding and talent acquisition. Learn more: https://www.modelexpand.com/
Location: