Description
Off the Record: Coffee + Conversation
Whether they're spearheading key projects or managing teams, our panelists are engineering leaders making important product and team decisions every day. Join us to hear candid advice and tips on how to continue to progress in your career. How did our panelists transition into leadership positions? Now that they're in leadership positions in engineering, what are some important lessons they've learned?
Panelists and attendees will get the opportunity to network after the discussion. Coffee and breakfast are on the house!

Speakers include:
Tasneem Minadakis - Director of Engineering, Google
Lauren Carter - Senior Full-Stack Engineer, TaskRabbit
Michelle Chen - Data Platform Engineering Manager, 23andMe
Erin Keeley - Director of Engineering, Hitachi
Agenda
Breakfast & Networking 8:00 am-8:30 am
Panel + Q&A: 8:30 am-9:30 am
Free Time with Panelists and Attendees:9:30 am -10: 00 am
Attendees can submit specific questions for panelists upon registering.
Meet Our Panelists: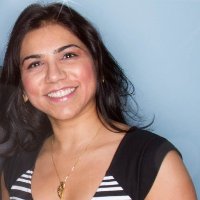 Tasneem Minadakis - Director of Engineering, GOOGLE
Tasneem has over 16 years of professional experience building quality products and 10 years of experience building high performing teams. She derives passion from taking on big challenges, dealing with ambiguity and using good judgment to build, execute and deliver. She aspires to foster an open and collaborative work environment with optimal transparency, willingness to change for the better and always strive to be self-critical. Through her career, she has worked on Windows, Surface, Bing, Ads, Growth, Compliance and Identity. Currently, she owns the Cloud Identity Platform for Google.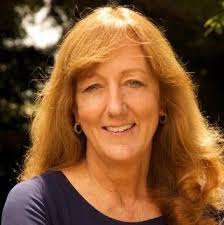 Erin Keeley, Director of Engineering, HITACHI
Erin Keeley is an engineer, investor, mother and passionate advocate for STEM education and the economic empowerment of women. She has worked for Phillips Petroleum, Structural Composites Industries, Inc., P&G, IBM, Hitachi and Western Digital, leading engineering and operation teams in the United States, Mexico, Europe and Asia. Erin has a BS in Cellular Biology and Chemical Engineering from the University of Michigan, a MS in Chemical Engineering from the University of Washington and a certificate in Strategic Management from Harvard University. For the past four years, Erin has been a Techwomen mentor, a Technovation mentor and judge and a She-Can mentor.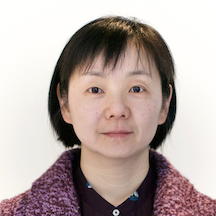 Michelle Chen, Manager of Data Platform Engineering, 23ANDME - Michelle heads up the Database Engineering team at 23andMe. She oversees the performance, reliability, security and scalability of the company's databases which provide the backbone for research, product, finance and operations. Prior to joining 23andMe, Michelle spent more than 8 years working at gaming companies such as Zynga and MachineZone where she managed teams on database administration, storage and big data. She received her MS degree in Electrical Engineering from USC.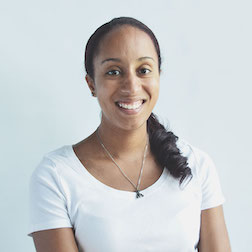 Lauren Carter - Senior Full-Stack Engineer, TASKRABBIT
Lauren is a Senior Engineer and the IKEA Team Lead at TaskRabbit. At TaskRabbit, she sets the technical vision for the team, serves as a technical stakeholder to the business, leads the architectural designs, and rolls up her sleeves to squash bugs and crank out code. After graduating from Rensselaer (RPI), she started her career in the financial industry where she worked in a variety of technical positions, including Project Manager, Business Analyst, and Application Developer. After a few years, she left the financial industry to work at Showtime Networks. It was here she found her love for architectural design while working for the Chief Architect. During her tenure at Showtime, Lauren wrote the API for the Emmy© nominated app, SHO Sync. She also designed, built, and consulted on the portions of the sho.com site. Since leaving Showtime Lauren has worked at a number of startups in various industries on both the East and West Coasts. Inspired by her passion for architecture and driven by her curiosity, she has become adept in several programming languages and frameworks. Lauren's experience from startups to large corporations across varying technologies allows her to identify the right tools and processes to empower her team to build features at its highest possible velocity.
ModelExpand events are open to all genders!
---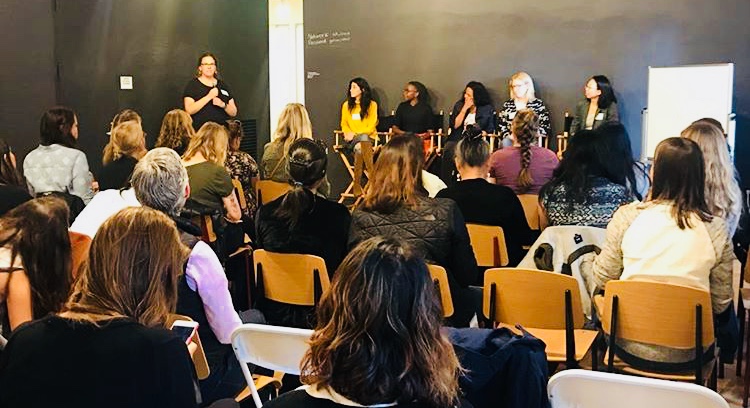 ---
Event Host Location:



About ModelExpand:

ModelExpand: ModelExpand is a diversity and inclusion advisory firm that helps companies attract and retain diverse talent through strategic consulting, workshops and events. The inspiring 2019 #WomeninTech Breakfast Series provides a safe space for women to connect and discuss important professional topics in an effort to connect and uplift one another.