Description
Career Advice You Can't Google
Join us for an intimate discussion as our panelists provide insight into how they've grown their careers, developed meaningful relationships with engineering and executive leadership, and how they've used their own influence to impact technical and product decisions. How do these leaders manage various stakeholders? What were the pivotal moments that got them to that next step in their career?
Panelists and attendees will get the opportunity to network after the discussion. Coffee and breakfast are on the house!
Speakers include:
Roojuta Lalani - Principal Software Engineer Salesforce
Bianca Tamayo - Senior Software Engineer Tesla

Maureen Botoman - Director of Engineering Pluralsight

Pamela Martinez - Founder and CTO Snowball Wealth
Maria Verba - Quality Engineer Lead Handshake
Agenda
Breakfast & Networking: 8:00 am-8:30 am
Panel + Q&A: 8:30 am-9:30 am
Free Time with Panelists and Attendees: 9:30 am-10:00 am
Attendees can submit specific questions for panelists upon registering.
Meet Our Panelists: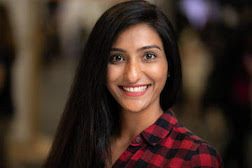 Roojuta Lalani - Principal Software Engineer SALESFORCE

Roojuta Lalani is a Principal Software Engineer at Salesforce currently working on building machine learning and natural language processing based products. She has a Masters in Software Engineering followed by nine years of industry experience building scalable applications for B2B as well as B2C. Roojuta also serves as President for Women In Technology at Salesforce and is passionate about educating and mentoring young girls and women globally. She has been mentoring with organizations like Technovation, Techwomen, Girls Who Code and local schools in her neighborhood.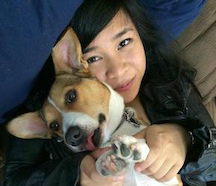 Bianca Tamayo - Senior Software Engineer TESLA
Bianca Tamayo is a Sr. Software Engineer at Tesla Motors. She loves working on or dabbling in anything around infrastructure, real-time networks, platform engineering, automation, systems, and security. As an engineer, she loves tackling difficult problems enjoys spending time on learning and finding out how something works: tinkering, taking things apart, and putting them back together. She is a product-oriented person who views software, processes, and code as products that deserve to be well-designed and thoughtfully crafted. Her biggest passions are learning, design, science, and animal welfare. Outside of work, she likes to read and explore, and is foster parent for QBSDR dogs.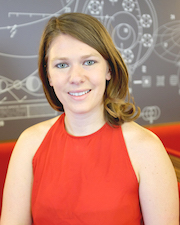 Maureen Botoman - Director of Engineering PLURALSIGHT
Maureen Botoman is a developer turned engineering leader with a passion for fostering autonomy in individuals and teams. Maureen values continuous learning, and recognizing that learning can happen in all forms. She strives to get a variety of information to try to find the best strategies to move forward. In her quest for knowledge, she has gotten her MBA from the University of Utah, is an avid reader, and an obsessive podcast listener. Maureen is a champion for inclusivity at all levels, from serving as an accessibility advocate at work to launching a chapter of Women Who Code in Utah. Currently Maureen is working as the Director of Engineering for the learner engagement group at Pluralsight.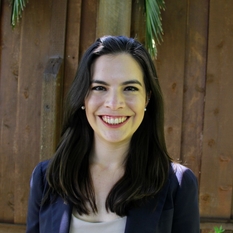 Pamela Martinez - Founder and CTO SNOWBALL WEALTH
Pamela Martinez is an entrepreneur, software engineer, and diversity advocate. She is currently founder and CTO of Snowball Wealth, working to increase accessibility to financial coaching. Before Snowball, Pam was an engineering leader at two education startups, Seesaw and Clever, and was part of Xbox One's launch as a Product Manager. Pam has a degree in Computer Science from Stanford University and grew up in Houston.

Maria Verba - Quality Engineer Lead HANDSHAKE
During an undergraduate internship at a two-person startup, Maria discovered both the thrill and the responsibility of working on products that directly impact thousands of people. In 8 years since then, she has been the face of quality and developer productivity advocate at three startups, and is currently leading the Quality and Tools engineering team at Handshake. Every day Maria and her team is collaborating with engineers, product managers, designers and customer success to maintain high quality products and rapid pace of development. Having studied mathematics Maria became acquainted with male-dominated domains early on and understands first hand the value of having a strong female role model. This made mentorship a fundamental part of who Maria is and she seeks opportunities to mentor at Handshake and beyond.
Who is this event for? The session is intended to be of particular use for software engineers and web developers.
By signing up for this month's #WomenInTech Breakfast, you have opted to receive updates for future events and news from ModelExpand.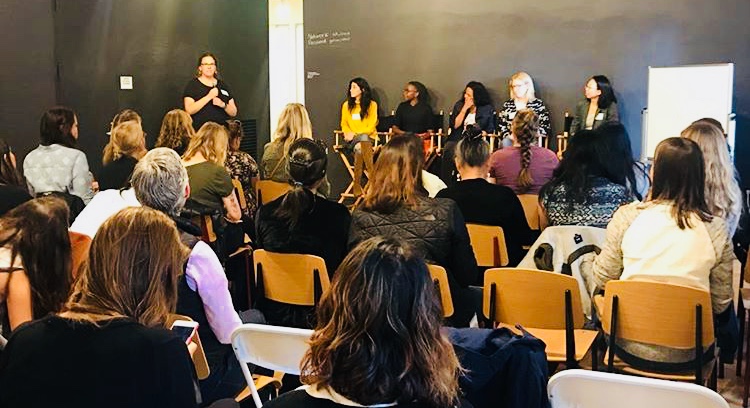 ---
About the Hosts:

ModelExpand is a diversity recruiting strategy firm that helps companies through strategic consulting, workshops and events. As tech continues to grow, ModelExpand's mission is to ensure people from various backgrounds are included. The #WomeninTech Breakfast Series is open to all.
Location: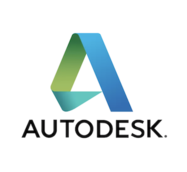 Sponsored by: