Description
August Nonprofit Spotlight: CARE USA
Women4Good is excited to partner with CARE USA, a leader in the fight against global poverty, for a special meetup on Tuesday, August 21st!
Join us for a discussion at The Laundry with Theresa Hwang, Senior Director Gender Justice at CARE USA!
Founded in 1945, CARE is a global poverty-fighting organization with a mission to help all people live with dignity and security. Based on its decades of experience, CARE recognized women as key to overcoming poverty and decided to formally put women and girls at the center of all its programming in 1993. The organization views gender as a cross-cutting issue that they address in every program to make an equal world free of poverty. CARE uses a Gender Transformative Approach (program strategies that seek to build social attitudes, behaviors, and structures that support gender equality for people and communities) and focuses on two approaches to achieve gender equality: women's empowerment and men's engagement.
With decades of experience working to create a more gender equal world, CARE has developed an amazing range of tools and insights to help organizations operate in a gender transformative way.
Join Women4Good Bay Area on August 21st to explore more about how organizations can establish supportive social attitudes, behaviors, and structures for gender equality.
Special Guest
Theresa Hwang | Senior Director Gender Justice @ CARE USA
As CARE's Gender Justice Director, Theresa Hwang brings over 13 years of experience in international development with a focus on women's empowerment and social justice, and social movements. She provides strategic guidance for integrating gender into program design, implementation, and evaluation. She designs and facilitates trainings on gender equity and diversity.
Meditation session led by our Mindfulness Expert - Lida Tohidi!
Working in / volunteering for the social impact space can be at times overwhelming. Mindfulness is the bridge that can connect us to the gift of presence and help us continue with positive momentum and energy.
*$10 includes light appetizers/wine and a portion of proceeds will be donated to a non-profit.
We have 20 SEATS ONLY for our event to allow for an intimate setting.
AGENDA
5:30-5:50pm: Mix and Mingle / Check-In
5:50-6:15pm: Intros by Women4Good and The Laundry

Meditation led by Lida Tohidi, Mindfulness Expert
6:15-7:30pm: Discussion facilitated by Theresa Hwang @ CARE USA
7:30-8:30pm: Mix and Mingle
About CARE USA
Originally founded in 1945 as a relief organization to support victims of World War II, CARE is known globally for its efforts to save lives, fight poverty and achieve social justice. CARE has since expanded to 93 countries, working with local communities to design and implement long-term programs to fight poverty, respond to humanitarian emergencies, and advocate for policy change to improve the lives of the poorest people. As one of the first and largest international NGOs to focus on women and girls, CARE is looking to lift 200 million people out of extreme poverty by 2020.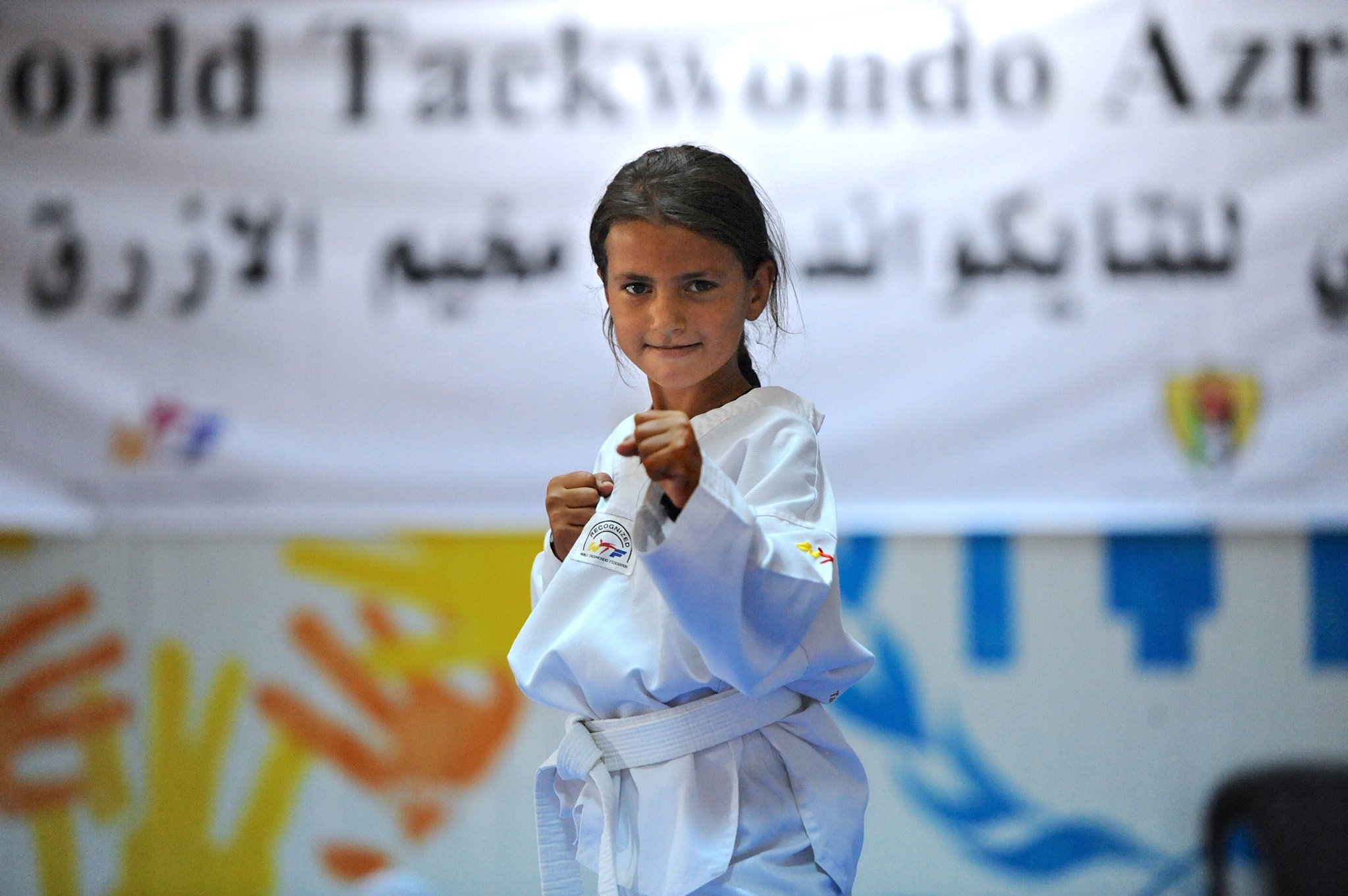 The Olympics may be over, but Rayan, 12, is still in training. She's competing in CARE's Olympiad on the sports ground and recreational spaces of Azraq refugee camp. She has some inspiring advice that you need to hear: "My message for other girls around the world is to keep strong. Keep perfecting yourself. Whatever happens, don't feel weak. Hold onto your strength. You're stronger than you realize." Learn more about CARE's work to empower women and girls at:
https://www.facebook.com/carefans/?ref=page_internal