Women with Purpose: Professional Development Seminar - May 2018 - Financial...
Sales Have Ended
Ticket sales have ended
Sorry! Tickets are sold out - be sure to sign up for our next event in April. More information will be posted on our website: bwomenwithpurpose.com.
Sales Have Ended
Ticket sales have ended
Sorry! Tickets are sold out - be sure to sign up for our next event in April. More information will be posted on our website: bwomenwithpurpose.com.
Description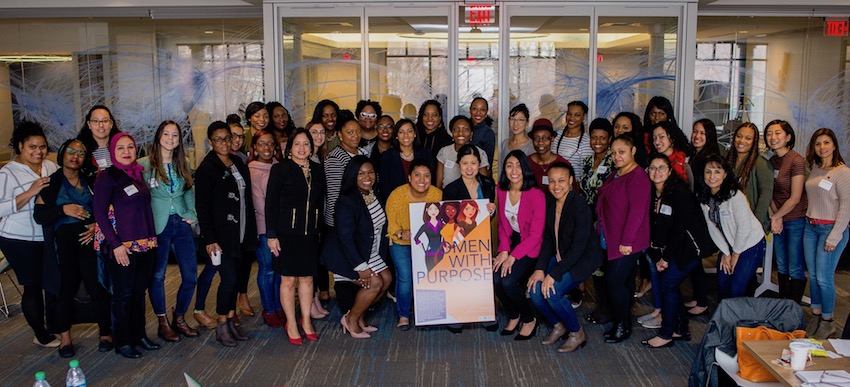 Join us for the 4th Season of Women With Purpose: Professional Development Seminars - Sponsored by the Moakley Center for Public Management at Suffolk University conveniently located in downtown Boston!
Come meet, network and learn from some of Boston's leading and established women as they share their insights, advice and tactics on how to overcome some of the more frustrating professional challenges facing women of color in the workplace!
*Tickets will NOT be sold at the door.
*** Light snacks, fruit, coffee and water will be provided.
**** ALL AGES WELCOME!!!
---
Saturday- May 5, 2018 [9am -1pm]: Investing In You: Financial Empowerment

Our May Seminar will focus on establishing a healthy relationship with money, and challenging a pessimistic mindset when it comes to talking about finances.
Each attendee will also receive personalized advice in small group workshops focused on various financial topics including: starting your own business, homeownership, managing debt, and the foundations of personal finance.


Session A: Establishing a Healthy Mindset and Relationship with Money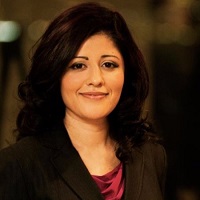 Evelyn Barahona, Philanthopist, Leadership Coach and Advocate, Community Leader
Evelyn Barahona is a dedicated leader with over 20 years of professional experience in investment management, healthcare, and nonprofit management. She works with successful professionals delivering coaching programs centered on transformation.
She sits on the board of Eastern Bank, Conexion and the Latina Circle. She is involved with the strategy planning committee of Amplify, a Latinx civic empowerment platform in MA.
Session B: Small Group Workshops -*participants choose 2 of 4 at check-in*
Tayana Antin, Sales & Lease Consultant, The Mandrell Company

Tayana grew up in Boston's neighborhood of Dorchester and worked in financial services before launching her career in real estate. Her familiarity with the city and her own experience as an investor/landlord give her a solid understanding of the industry and allow her to appreciate the value of wealth building through real estate. Tayana is passionate about financial independence and economic empowerment, and she has used her knowledge to volunteer as a financial literacy coach for low to moderate-income Boston area residents. She is a graduate of the University of Massachusetts and holds an MBA from Suffolk University.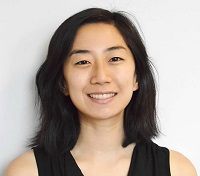 Phuong Luong, Founder and Financial Planner, Just Wealth
Phuong is the founder of Just Wealth, a fee-only and hourly financial planning practice for moderate-income individuals and families. She also provides training to financial professionals serving disenfranchised communities, as well as education on financial history and systemic economic inequality to individuals and organizations. She was most recently the Director of Financial Services for a national nonprofit that provides financial coaching and counseling services to individuals and families receiving rental housing assistance. Before becoming a financial planner, Phuong was a teacher of middle-school math and special education. Phuong earned a B.A. from Dartmouth College and an M.Ed in Special Education as a Teacher of Students with Mild/Moderate Disabilities from Boston University. In addition, Phuong completed the Financial Planning Program at Boston University and possesses the Certified Financial Planner (CFP®) designation.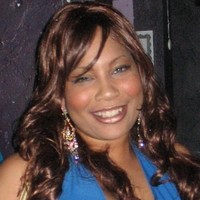 D. Beth Enrique Griffith, Entrepreneur and Consultant
D. Beth Enrique Griffith is an Entrepreneur, Influencer, Public Speaker, Trailblazer and Visionary. She has 5 years of experience in entrepreneurship and consulting. She has helped numerous people turn their side hustles into businesses. She's also an expert in budgeting, increasing earnings potential and financial empowerment.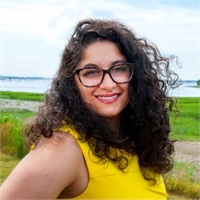 Omama Marzuq, Advisor, Concord Wealth Management

Omama Marzuq has been in the financial world for the last 6 years. Prior to getting into the financial world, Omama was an accountability coach for real estate investors and was growing a network marketing team. Realizing the missing factor to everything she doing, was finance, she switched careers to help more women feel empowered regarding their financial futures. Omama is active mentor with Year Up, giving care packages to the homeless on a monthly bases, and enjoys running. Omama actively educates and empowers people regarding their finances through seminars, workshops, videos, and training. Omama is working on getting her Certified Financial Planner certificate through the American College. When she is not working on helping people accomplish their goals, She is writing her book, reading, captain of her two soccer teams, and traveling. Omama resides in Plymouth, MA with her 3 cats and sister.
2018 Topics: Developing Social, Human and Financial Capital
March 3rd: "We got y'all": Cultivating a Powerful Network
April 14th: Speak Up!: Building Critical Communication Skills
May 5th: Investing in You: Financial Empowerment
Women with Purpose strives to connect, cultivate and empower women who identify themselves as minorities by enhancing professional and leadership skills to help women thrive personally and professionally. We do this by providing a series of seminars, with topics ranging from (but not limited to) negotiation skills, personal branding and financial literacy. Our goal is to empower our participants to achieve their greatest potential by providing unparalleled opportunities for professional development and skill building.
Objectives:
Advance women of color in the workforce by providing necessary tools and resources to succeed
Build and generate social and human capital within the POC community around Boston
Connect women with one another from all different industries and sectors in the Boston area
Each seminar follows this schedule:
9- 9:15 am: Registration
9:30-11 am: Session A
11-11:30 am: Networking
11:30-1 pm: Session B
---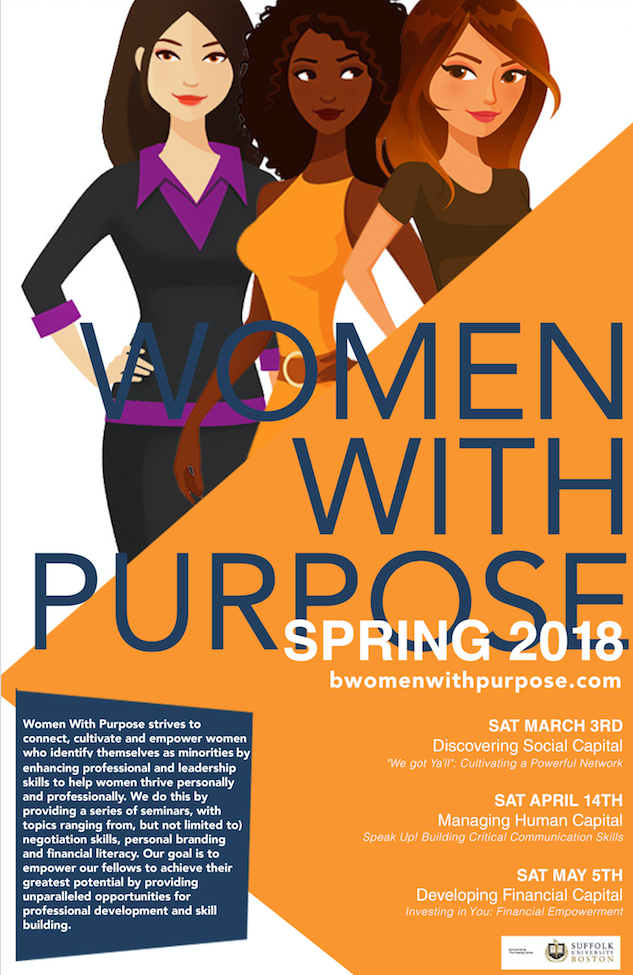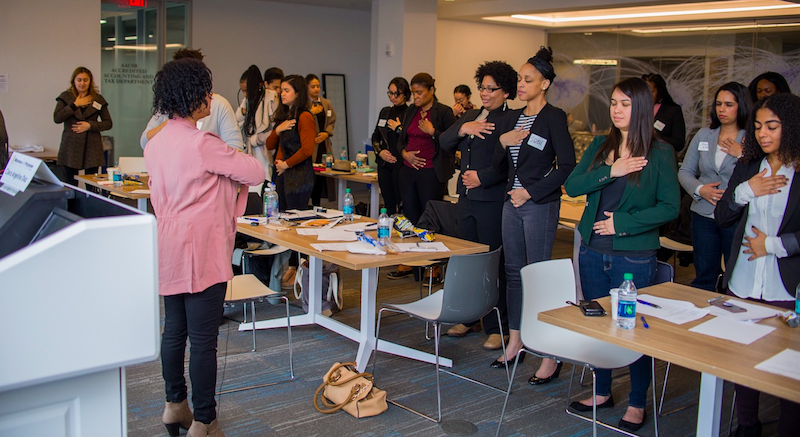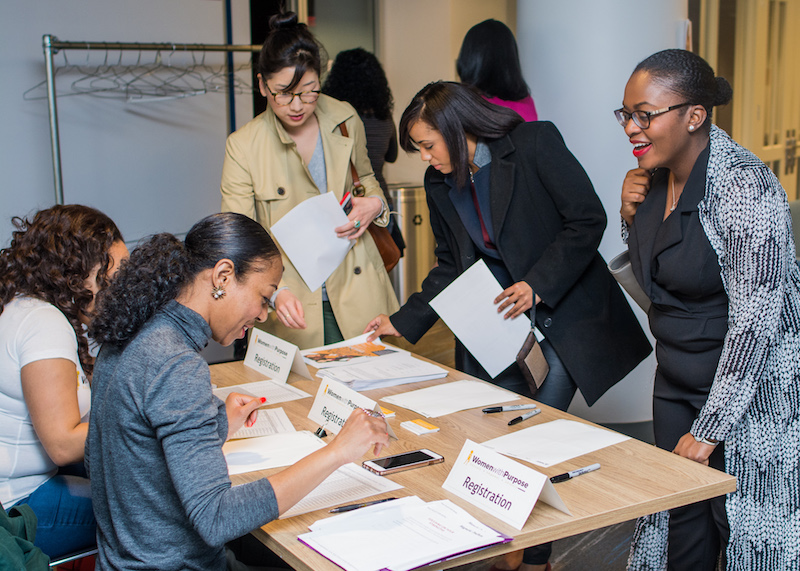 Sponsored by the Moakley Center for Public Management at Suffolk University!

Want to know more about WWP Seminars?
Check out our website: bwomenwithpurpose.com