Description
We are so excited for our first Women & Wine event at the beautiful Town Loft! Join us for Wine, Nibbles, Networking, and a fabulous Panel Discussion with four incredible Happy Healthy Women discussing Mindset, Passion, and Success!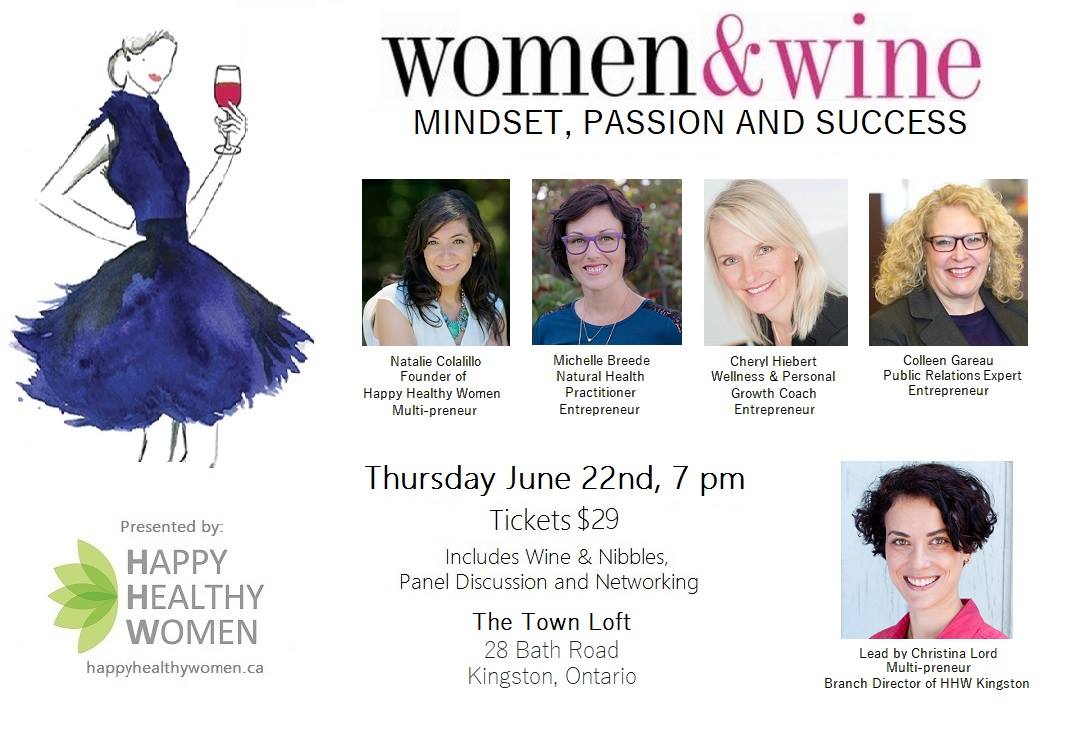 How do you focus on more than one business, project, passion at a time? How do you fuel your passion but also earn a great income? How much is TOO much to focus on at one time?
Come out and hear from these experts as they share their real journeys and empower us all to lead with more Mindset, Passion, and Success!
Featuring:
Natalie Colalilo - Founder of Happy Healthy Women, Multi-preneur
Michelle Breede - Natural Health Practitioner and Entrepreneur
Cheryl Hiebert - Wellness & Personal Growth Coach and Entrepreneur
Collean Gareau - Public Relations Expert and Entrepreneur
Tickets:
$29

Includes Wine & Nibbles