Description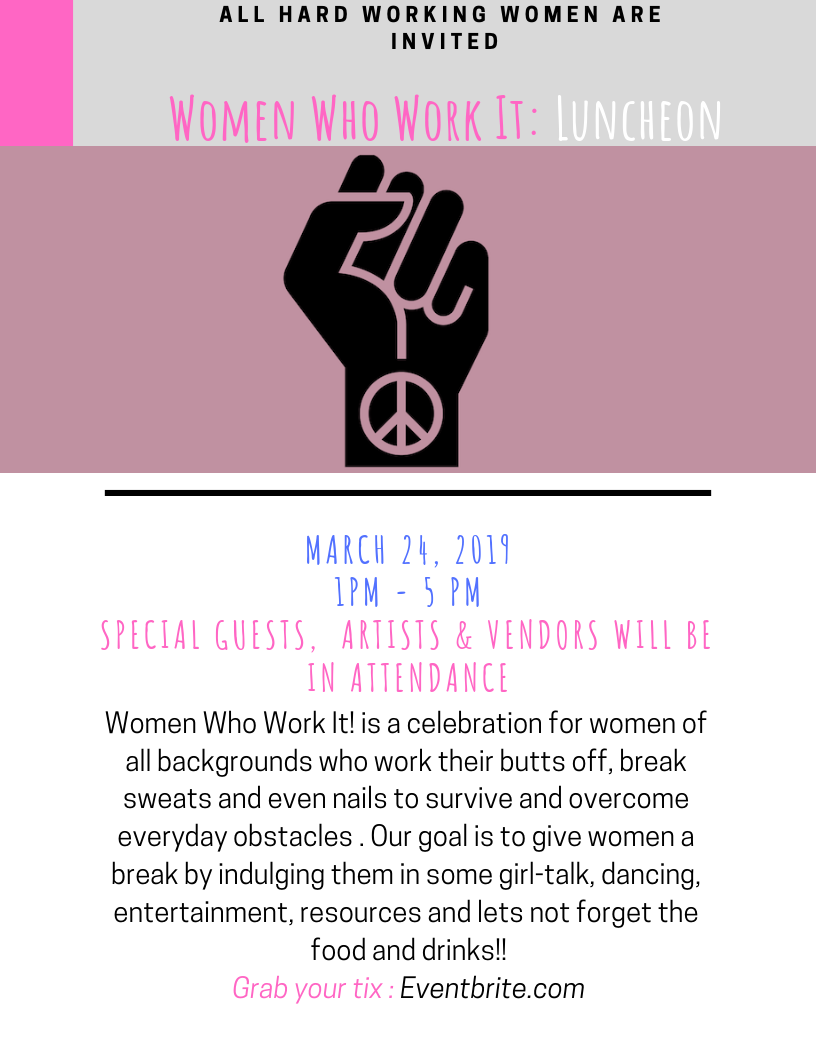 Women Who Work It! is a celebration for women of all backgrounds who work their butts off, break sweats and even nails to survive and overcome everyday obstacles . Our goal is to give women a break by indulging themselves in some girl-talk, dancing, entertainment, resources and lets not forget the food and drinks!!
Come celebrate with us!
Women Who Work It! : LUNCHEON
**PSA: (Postponed from March 8th)
*Lunch/Mimosas (21+)
*Business Exsposure
*Socialize
*Entertainment
*Motivational Speakers
*& much more...
**Vendor request, email Colourednature@yahoo.com**