Description
If you are a woman, who founded a startup of your own and have the passion to drive it forward, 'Women Who Pitch' is THE platform for you! 'Women Who Pitch' is not just an event but part of the global movement to create equal opportunities for women to get their fair share of resources for success. Q Venture Partners formally establishes the platform in Hong Kong this July, as part of the RISE Conference.
Anecdotally, women make up only 1 (or 2) in 10 of the teams in a general pitch competition. This is backed up by actual figures as well - according to Crunchbase, between 2012 and 2017, the percentage of women-founded venture-backed companies globally was constant at approximately 17%.
Across the table, it seems that representation in the VC world is not faring much better. Among the top 100 venture firms, the percentage of women partners edged up to 8% by the end of 2017. There is a silver lining to this though. Three of the seven firms with the highest percentage of female partners are based in Hong Kong or China.
And that's where we come in - planning to balance the scales.
10 women founders will have the opportunity to pitch to 4 women VCs from top tier firms. The firms collectively have more than US$3.5 billion in assets under management. In addition, you also stand to win credits worth US$ 200,000 from our Prize Sponsors.
All women entrepreneurs have a chance. It does not matter whether your business is technology-based or technology-assisted or has nothing to do with technology at all. Each of the 10 teams gets the very same 5 minutes to pitch. Applications are now closed.

In case you're not an entrepreneur (yet), just register and come on by to get inspired!
Rundown:
6:30pm - Registration, at Gate C of the HSBC Main Building
7:00pm - Kick-off Event
7:15pm - Pitches
9:15pm - Judges' deliberation
9:30pm - Results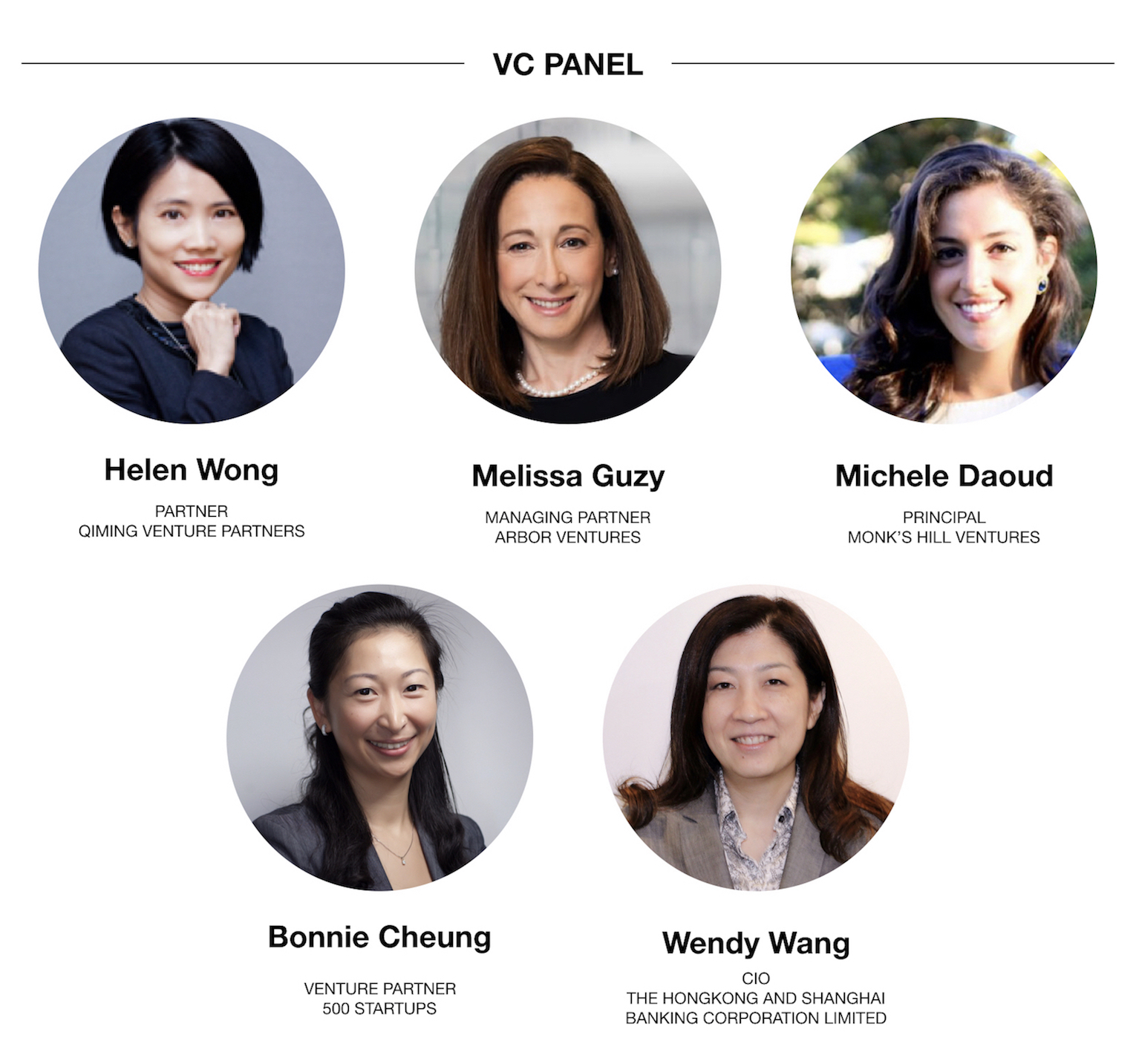 We would like also to extend a huge thanks to HSBC, our Community Partner, who has graciously accepted to host us at their main headquarters in Central, Hong Kong.
The Top 4 teams will also win credits from our Partners: Stripe and Amazon Web Services!