Women Who Inspire Women "Envision 2 Empower III" #WeAreNow

Sunday, March 26, 2017 from 1:00 PM to 5:00 PM (EDT)
Event Details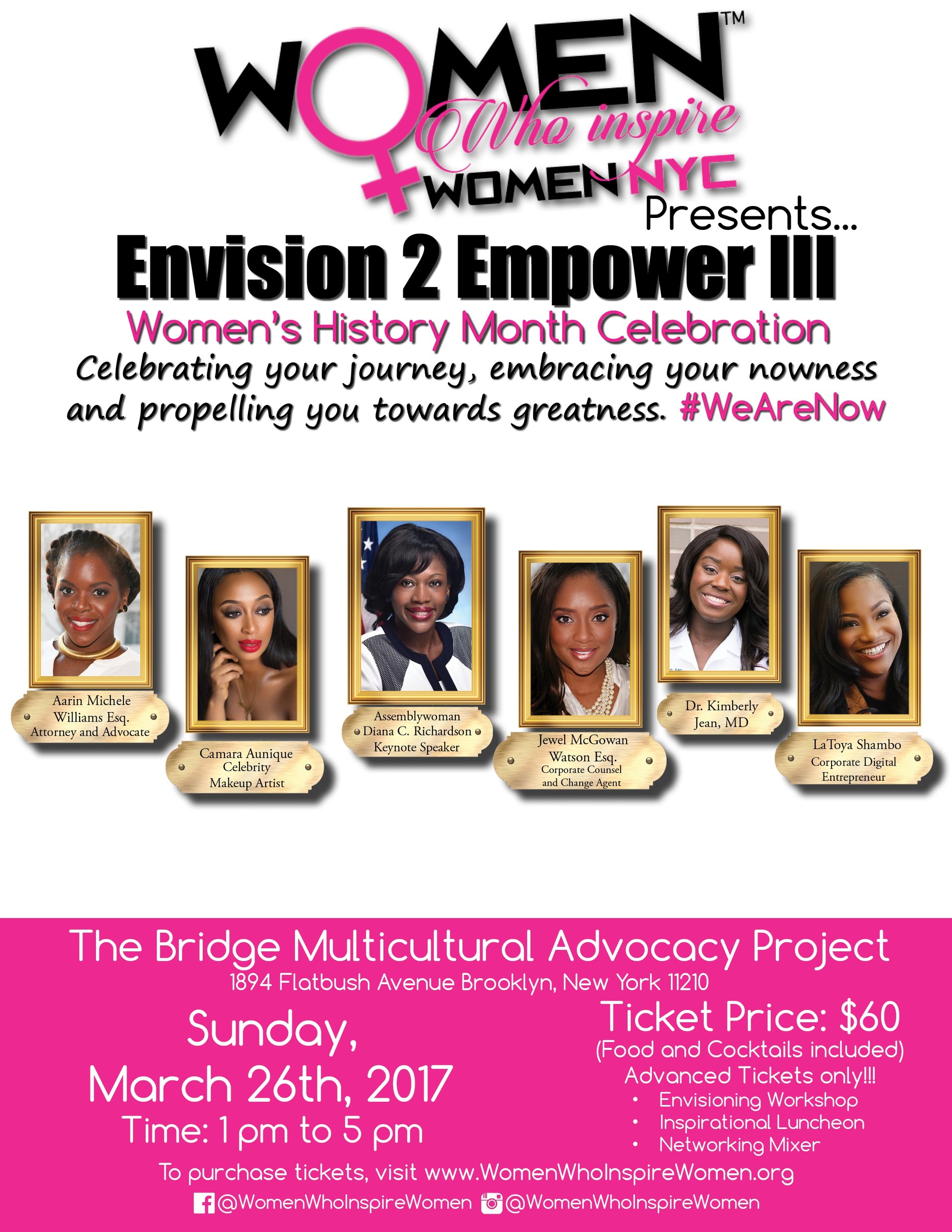 Join us for Women Who Inspire Women's 3rd Annual "Envision to Empower III" Women's History Month Celebration! 
Let's celebrate Women's History Month together by refocusing on our Faith/Fellowship, Family, Health and Finances. Last year we Claimed, we Saw and we Conquered, this year we are excited to celebrate our transformation into #WEARENOW where we will celebrate y(our) journey, embrace our NOWNESS and propel one another towards greatness.
 Our core mission is to "Inspire women, impact lives, build goals and motivate growth from the inside out." We will keep you engaged, promote unity amongst women and inspire vision in our sisters. After all, we are each other's keepers! We encourage you to bring forth your biggest dreams, come network and celebrate your journey with us. 
What To Expect:
Envision workshop "Moving beyond your vision board to actualizing your goals. A guide to visioning with intention, purpose and accountability." led by Corporate Counsel & Change Agent, Jewel McGowan Watson and Co-Speaker Attorney & Advocate, Aarin Williams

Speaker Testimonials 

Health and Wellness Workshop by Dr. Jean

Member Highlights and Networking Mixer

Women Owned Business Vendors

Lunch and Cocktails 
 Keynote Speaker:
ASSEMBLYWOMAN DIANA C. RICHARDSON - Assemblymember representing the 43rd Assembly District
Diana Richardson was elected to the state Assembly on May 6, 2015. She represents the 43rd Assembly District in Brooklyn, which includes the neighborhoods of Crown Heights, Prospect Lefferts Gardens, Wingate and East Flatbush. She is a first generation native of Crown Heights, Brooklyn of West Indian descent. With a strong passion for community, Diana has worked to improve the overall welfare of her neighbors through raising awareness on key issues such as housing, juvenile justice, and criminal justice reform. Diana is a member on the Assembly standing committees on Banks, Children and Families, Corporations, Authorities and Commissions, Mental Health, Small Business, Women's Caucus, and The Black, Puerto Rican, Hispanic, and Asian Legislative Caucus where she holds an executive role on its sub-committee for women of color as Secretary. 
 While earning her Bachelor's Degree in Public Administration at CUNY Medgar Evers College, Diana discovered her passion for public service and it was clear that community empowerment would be her central focus. Diana later obtained a Master's in Public Administration degree with a concentration in Policy Analysis and Evaluation from the School of Public Affairs at CUNY Baruch College.
She began her career in the New York State Senate serving as the Director of Constituent Affairs in the office of Senator Kevin Parker of the 21st Senatorial District. This experience enabled Diana to master managing key relationships with community-based organizations, state and city agencies, faith-based communities and other key district stakeholders. Prior to her election as Assemblymember, Diana used her program development and advocacy skills for a position as Director of Government Relations with Boys Town New York; a nearly century old national youth and family service organization dedicated to changing the way America cares for children and families. In her position with Boys Town, she represented the agency and gained a wide range of support and partnership within the community and with government officials. 
Guest Speakers: 
CAMARA AUNIQUE - Celebrity Makeup Artist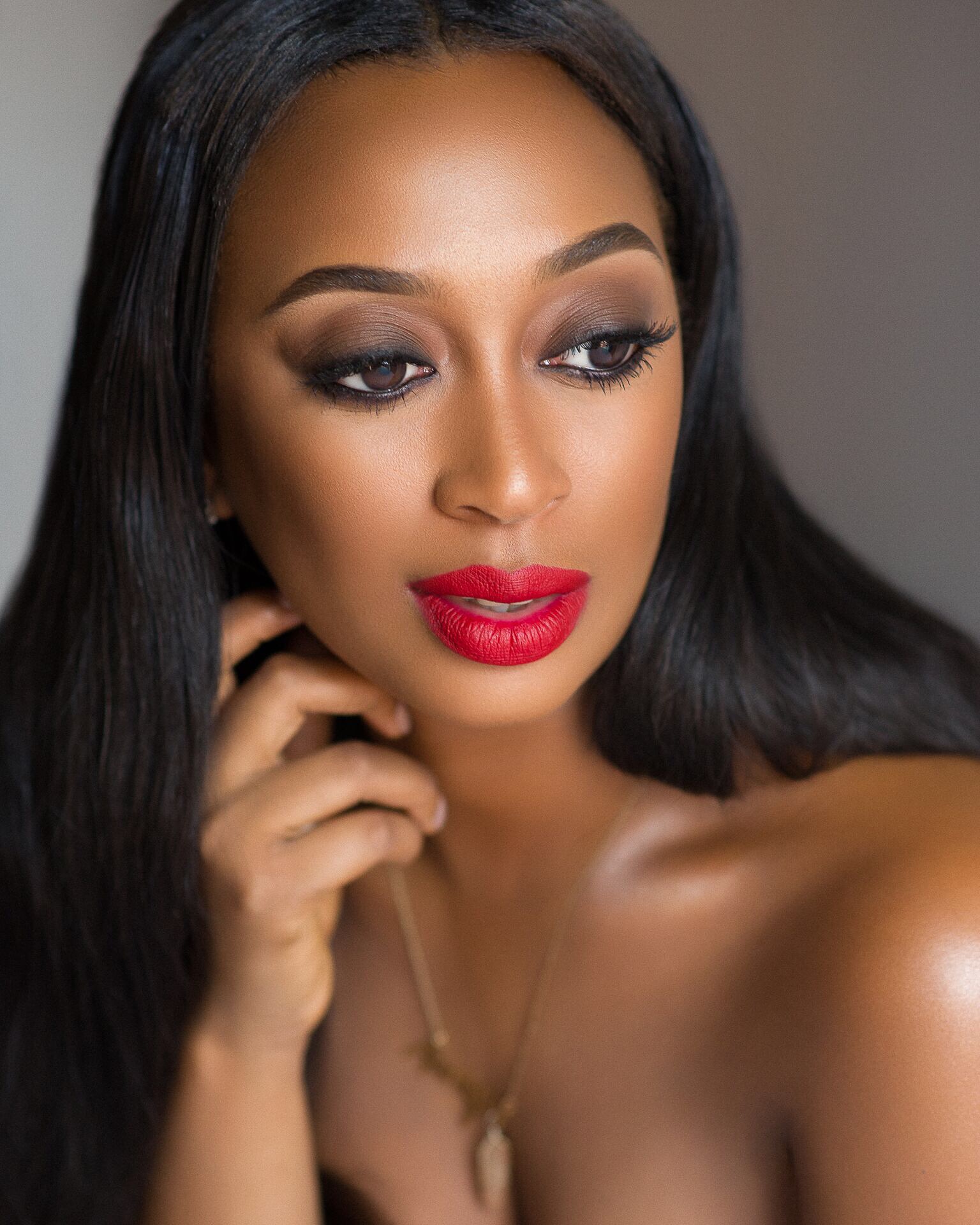 Camara Aunique has quickly risen to become one of New York City's go-to celebrity make-up artists. Her client list includes celebrities June Ambrose, Fetty Wap, Andra Day, Chadwick Boseman, Terry Crews, Garcelle Beauvais, Kelly McCreary, Lisa Price, Natalie La Rose and countless others. Her work has graced the runway stages of designers Kate Spade, Reed Krakoff, and Kenneth Cole, also making time for television appearances and online tutorials to help viewers at home learn industry tips. Thriving off of the fast pace of New York's fashion, beauty, and entertainment industries, Camara's incomparable work ethic stems from a lifelong admiration of her grandmother, who stopped at nothing to ensure her family and community were well-provided for. As a Brooklyn native, Camara has seen the bright and dark sides of her city's rapid development. Through her philanthropic work, she hopes to equip New Yorkers with the tools needed to access the many resources and opportunities her city has to offer. She's used her gift to help domestic violence survivors put on a fresh face to begin their new lives, worked with rising artists to develop and promote their craft, and spoken on community panels with other experts to help bridge the gap between the beauty industry and the everyday people who fuel it. Camara lives by the motto, "I want to be to young people who I needed growing up." Her award-winning work is a testament. 
JEWEL MCGOWAN WATSON, Esq. – Corporate Counsel and Change Agent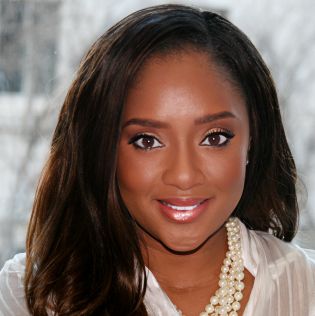 Jewel McGowan Watson, Esq. is a trusted legal and business advisor to stakeholders and business and legal leaders. In her role as Director, Corporate Counsel, at The Prudential Insurance Company of America, she is responsible for managing outside counsel and overseeing litigation impacting the Company. She is sought after both internally and externally by business partners for her strategic thinking and proven ability to successfully mitigate legal risk. Jewel is passionate about disenfranchised communities and has an extensive public policy background. She is a change agent who believes that education can be the great equalizer. As an advocate for the capitalization of talent in overlooked communities, she serves on a number of philanthropic boards. She is a board member of the People's Preparatory Charter School, a member of the Young Professionals Board of the New Jersey Law and Education Empowerment Project, a member of the Executive Committee of the Young Lawyers' Committee for Civil Rights Under Law, and a member of Delta Sigma Theta Sorority Incorporated.  Jewel also finds great joy in uniting women. She started an online group called Thankful Thursday, which provides a forum for women to share and encourage each other in the spirit of sisterhood as they live in a space of gratitude. Jewel and co-speaker Aarin Michelle Williams are currently in production of a forthcoming podcast, Unbought, Unbossed & Unfinished, which focuses on women being open, vulnerable, and honest while shaping a vision for their lives and careers. 
AARIN MICHELLE WILLIAMS, Esq. - Attorney, Professor and Advocate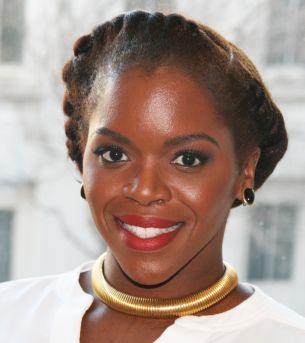 Aarin Michele Williams, Esq. is an experienced and versatile litigator based in New Jersey and New York. She presently works in the New Jersey Office of the Public Defender, Essex Adult Trial Division. In this position she is an advocate and zealous trial attorney for indigent citizens charged with serious crimes, including homicides, sexual assaults, car-jackings, and much more. She is identified as a lead attorney within her organization and is a sought after trial strategy trainer for lawyers. Aarin is also an Adjunct Humanities Professor at the New Jersey Institute of Technology (NJIT) where her popular writing courses explore a variety of socio-political topics. Her skill in selecting hot-button and challenging issues led to her recent nomination as the 2017 University Excellence in Teaching Award. Aarin is a proud graduate of Howard University where she discovered her passion for community-building and advocacy. During her tenure at Rutgers School of Law-Newark where she was Business Editor of the Rutgers Law Review, and served in a myriad of other leadership roles that she began to hone her passion. She served as a law clerk to the Hon. Carolyn E. Wright of the New Jersey Superior Court, and interned with some of the leading civil rights organizations in the country.  Aarin strongly believes that her community is owed and deserving of the benefits and fruits of her education. Aarin lives by the adage: I serve not to score points or take credit but to hopefully change lives. In her community she mentors and volunteers through a number of organizations as well as serving as a board member of the Essex Vicinage Advisory Committee on Minority Concerns, member of the National Criminal Defense College, Association of Black Women Lawyers, New Jersey Women Lawyers, Essex County Bar Association and New York State Bar Association. She is a public speaker often solicited to speak at youth organizations, local high schools, colleges and universities on issues including career development, community empowerment and criminal justice. Presently, Aarin and co-speaker Jewel McGowan Watson, are in production of a forthcoming podcast, Unbought, Unbossed & Unfinished, which focuses on women being open, vulnerable and honest while shaping the vision of their lives and careers. While, Aarin has lived on the East Coast for almost a decade she considers herself a life-long "Southern girl" and lover of all things Black.
DR. KIMBERLY JEAN, MD - Medical Director and Practicing Physician of ReVitaJuve Health and Wellness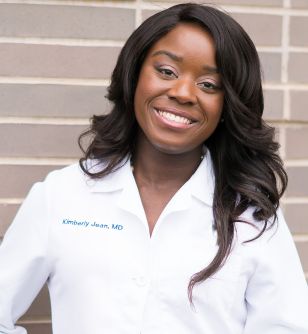 Dr. Kimberly Jean, MD, Founder, Medical Director, and practicing physician of ReVitaJuve Health and Wellness, is a board-certified licensed physician who specializes in Integrative Reproductive and Fertility Health. As a Diplomat in Anti-Aging and Regenerative Medicine, she is becoming an industry expert in the emerging field of Anti-Aging and Hormone Therapy. Through the American Fitness Professionals & Associates (AFPA), Dr. Jean obtained certification in nutrition, wellness, and weight management consulting. Dr. Jean is also a Holistic Women's Wellness Coach, helping women resolve reproductive issues and regain their womanhood by managing their pain, achieving hormonal harmony, balancing their moods, and increasing their sexual vitality. Her heartfelt mission is to empower women to feel, look, and live younger, longer by detecting, treating, and preventing age-related diseases. She supports her patients with comprehensive bio-individualized plans by combining evidence-based medicine with modern integrative medicine.
 LATOYA SHAMBO - Corproate Digital Entrepreneur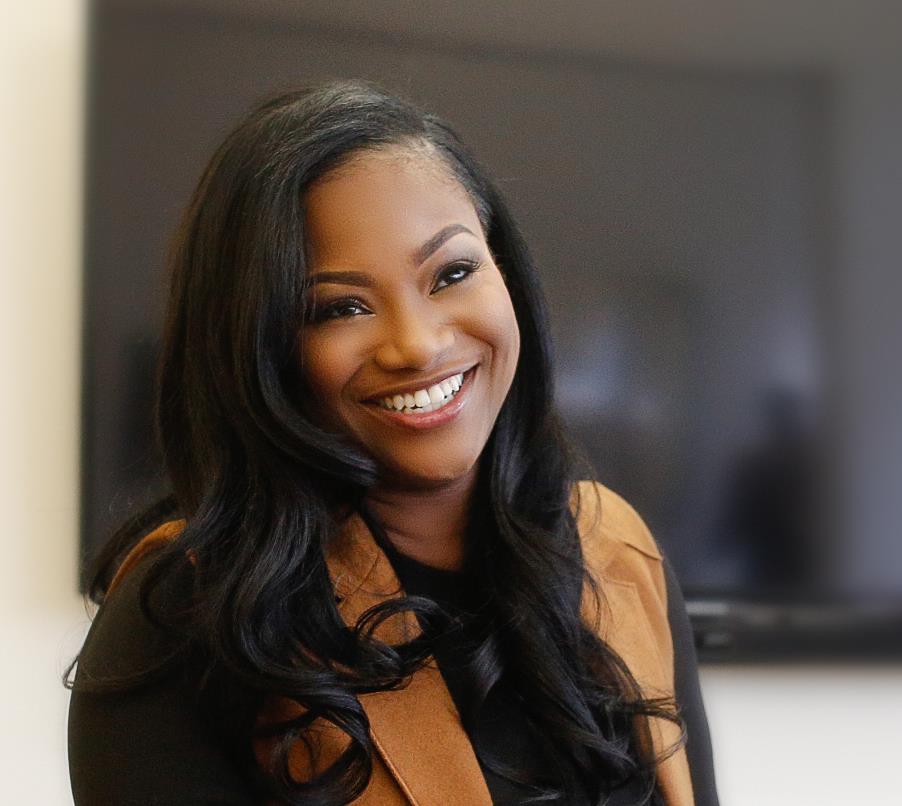 LaToya Shambo is set out to be a true Media Trailblazer. Honing in on her career strengths - ad ops, sales, and marketing - LaToya has launched Black Girl Digital, the first premium content ad network designed for black female content creators. Already working with brands such as VH1, BET, and BIC, the goal is to connect major advertisers with the black female audience authentically and more efficiently. Launching her beta in 2016 with 6 sites (Fashion Bomb Daily, Circa88, The Cut Life, Everything Girls Love, Live Civil, Her Agenda), the success propelled to recruit 70 new content creators for 2017! LaToya Shambo is destined to be the next Digital Media Rising Star.   
 LaToya attributes much of her career success to the millennial media powerhouse, Complex. During her 7 year run at Complex, LaToya has worked in 3 departments (Ad Ops, Marketing, and Sales), on over 500 programs, and managed over $90 million in revenue. LaToya has worked with some of the biggest brands such as Nike, Reebok, Google, Samsung, McDonald's, Dick's Sporting Goods, Champs, Pepsi/Green Label, adidas, Chevy and many more. With a deep knowledge and full understanding of the forever growing digital advertising landscape, LaToya plans to educate, motivate, and inspire her community to navigate it all and increase the number of black women in the advertising community. Recently landing a job at her dream company, Conde Nast, LaToya provides program pricing during the strategy phase then activates the campaigns in post-sale. She is also a part of the newly formed Diversity Taskforce as Conde Nast. Born in Brooklyn, NY, and raised in Houston, TX, LaToya always had a passion for talent development. After high school graduation she had her heart set on becoming an A&R (Artist & Repertoire). However, after the first year of attending Five Towns College, and landing an internship at Bad Boy Entertainment, she quickly realized that music business was not for her. Channeling her love for advertising, LaToya discovered The Fashion Institute of Technology, and that they had more to offer than just fashion! Graduating with a bachelor's degree in Advertising and Marketing, LaToya landed her first job in Local Traditional Media Buying working on accounts such as McDonald's, Sears, and KMart. Shortly after she shifted into Digital Planning/Buying and the rest is history. 
SPONSORSHIP OPPORTUNITIES:
Women Who Inspire Women prides itself on building relationships with and showcasing the many talents/companies/entities that make up our neighborhoods and industries. We welcome businesses to use our platform to promote their missions and therefore we offer 3 tiers of sponsorship opportuinities for your convenience.
When & Where

The Bridge MultiCultural Advocacy Project
1894 Flatbush Avenue
Brooklyn, NY 11210


Sunday, March 26, 2017 from 1:00 PM to 5:00 PM (EDT)
Add to my calendar
Organizer
Women Who Inspire Women is a New York based collective of established female entrepreneurs, executives, business owners, politicians, philanthropists and professional leaders working together to inspire greatness and motivate women.  By touching the lives of others we breathe new life into our own dreams and inspire those around us.