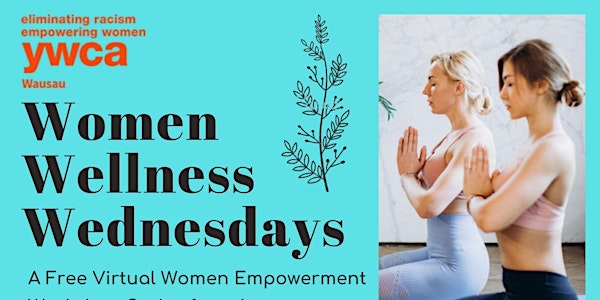 Women Wellness Wednesdays Series
A Free Women Empowerment Workshop! Take one hour a week for you. Wednesdays in December @7pm
About this event
This workshop series is focused on overall improving women's mental health during this challenging time. This year we have had added stress, environment changes, and changes in our every day lives. Join us one hour a week to learn skills in yoga, reducing stress, assertive voice, and more.
Come interact with other women in the community! Together we can empower one another!
December 2: Yoga Stress Reduction: Managing Seasonal Changes in Mood and Energy- Mary H.
December 9th: Building Resiliency: using mindfulness and positive self-talk- Sallie S.
December 16th: Assertive Communication for Women- Lee Shipway M.S.W., L.C.S.W
December 30th- TBD