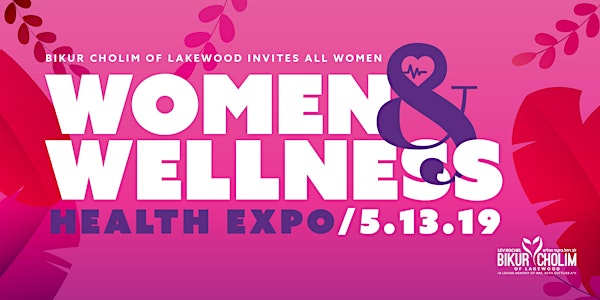 WOMEN & WELLNESS (Pre-Register now for a free ticket!)
When and where
Location
Fountain Ballroom 725 Vassar Avenue Lakewood Township, NJ 08701
Description
Would you give up one night if it guaranteed your future?
Women are often so busy taking care of everyone around us that we put ourselves - and our health - last. But taking a proactive approach to women's health has never been more critical.
It's time to invest in yourself and reclaim your health.
Bikur Cholim of Lakewood invites women of all ages to join us for an evening of education and empowerment at our first ever [Women's Health Expo]. Hear life-saving information from renowned doctors and specialists and get health screenings by nurses on-site. In one evening, you'll gain knowledge that can transform your health – and even save your life.
Do it for YOU, so you can be there for the ones you love.


Women & Wellness
May 13 | 6:30 PM – 9:30 PM
Pre-Registration Free, $10 at Door
Fountain Ballroom 725 Vassar Ave, Lakewood, NJ
Questions: healthexpo@lrbco.org | (732) 905-3020 ext:105