About this Event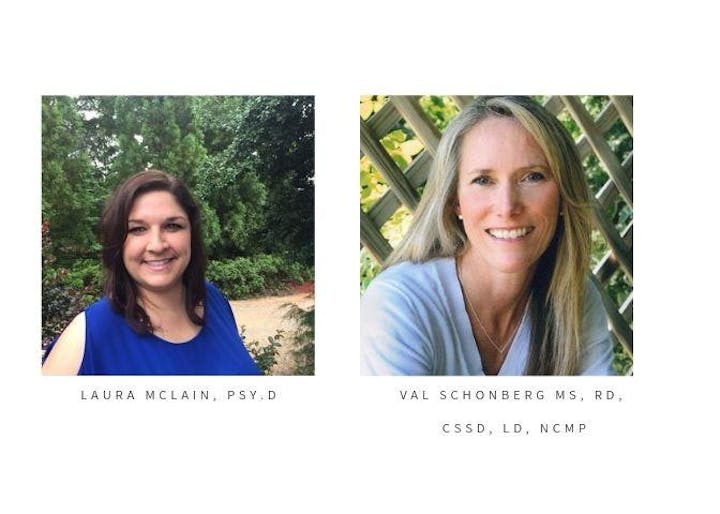 Date: Friday, August 9, 2019
Registration 8:30 am
Presentation 9:00 am-11:00 am
Location: Le Méridien Atlanta Perimeter111 Perimeter Center West Atlanta, GA 30346
Description: 
Today's societal body image, anti-aging and nutritionally sensationalized world can have a significant impact on midlife women that paves the path to pathological eating problems, eating disorders and other health consequences. Menopause is a complex event in the woman's body and coupled with the effects of aging, can result in numerous physical and emotional challenges. Hot flashes, insomnia and mood swings are some of the symptoms women experience during the menopause transition. However, the pressure and distress of weight and body changes, often when a woman's identity and life itself is changing, can be the tipping point for a woman to give-in to the belief that "the perfect body equals the perfect life." Bombarded by an onslaught of unregulated supplements, herbal therapies and diets, many women struggle to make informed decisions about their health and are looking to clinicians for answers. Understanding the research related to the effect of aging and changing hormones on the woman's body can be helpful for providers to differentiate between what is "pathological" and what is "normal," and what therapies or strategies are recommended. Clinicians who care for midlife women need to be aware of risk factors for common diseases, including osteoporosis, cardiovascular disease, cancer, and diabetes; and, recognize that many alternative therapies are not only contraindicated for this population, but may increase their risk for disordered eating and eating disorders. This presentation will reach beyond the research. providing case studies and discussion to illustrate the complexities of working with this population and translate the research into practical and realistic nutrition and lifestyle interventions to help women manage symptoms, resolve their distress, and improve health outcomes in midlife and beyond.
Learning Objectives: 
1. Describe the impact of today's societal body image and nutritionally sensationalized messages on midlife women and their overall health.
2. Describe three stages of menopause and differentiate the effect of changing hormones, aging, lifestyle, and dieting on a woman's physical and emotional well-being.
3. Understand two primary impacts of weight bias on a midlife woman's ability to make informed decisions about their health.
4. Identify three ways health providers can help women balance the message of healthful aging with the pressure of perfection and the reality of disordered eating behaviors.
Cost:
Light Refreshments & Meal Included
iaedp Atlanta Chapter Member: $20
Non-member: $25
Student: $20
 Refund Policy: Please contact  Lauren Greenway  for refund up to 7 days before the event.
Continuing Education:
2 CE credits being offered for Licensed Professional Counselors, Registered Dietitians- Approved
2 CE credits Licensed Clinical Social Workers, Approved
iaedp Foundation has been approved by NBCC as an Approved Continuing Education Provider, ACEP No. 5912.  Programs that do not qualify for NBCC credit are clearly identified.  iaedp Foundation is solely responsible for all aspects of the program. iaedp is a Continuing Professional Education Accredited Provider, under Provider #IN004 recognized by the Commission of Dietetic Registration.