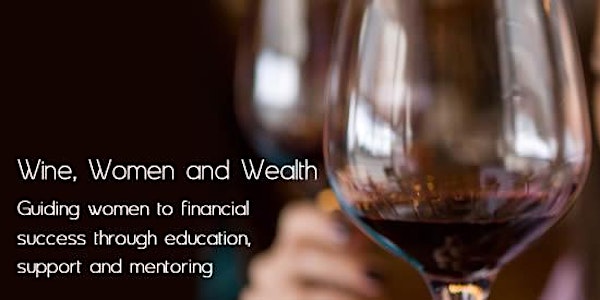 Women & Wealth - Chandler - Virtual Event
It's time to feel good about money!
By Trudi Kayser and Susan Henriksen
Date and time
Wednesday, February 10, 2021 · 4:45 - 5:45pm PST
About this event
If 90% of women will be solely responsible for their own finances at some point in their lives... shouldn't we have a good relationship with money now?
Wine, Women & Wealth is a no-cost financial education and networking event for those who are excited about building a community of women who feel GREAT about money!
This is a FREE event! Now that's smart money!
If you've been before and have friends or family that you would like to share this information with, just let us know. We are happy to extend the invite to them as well, we just need to reach out and get a little info from you. We highly recommend that you connect via your computer or tablet so you can easily view the illustrations.
Our only restriction is this is a Five Rings sponsored event, so it's not open to others in the financial services, life insurance or financial planning industry.
Space is limited, so please register as soon as you can and please let us know the first and last name of the friend or 5RF agent who invited you.
If you found it eventbrite, you're still welcome to register and we'll reach out before hand to introduce ourselves and learn a little bit more about you prior to sending you the link to participate.