Description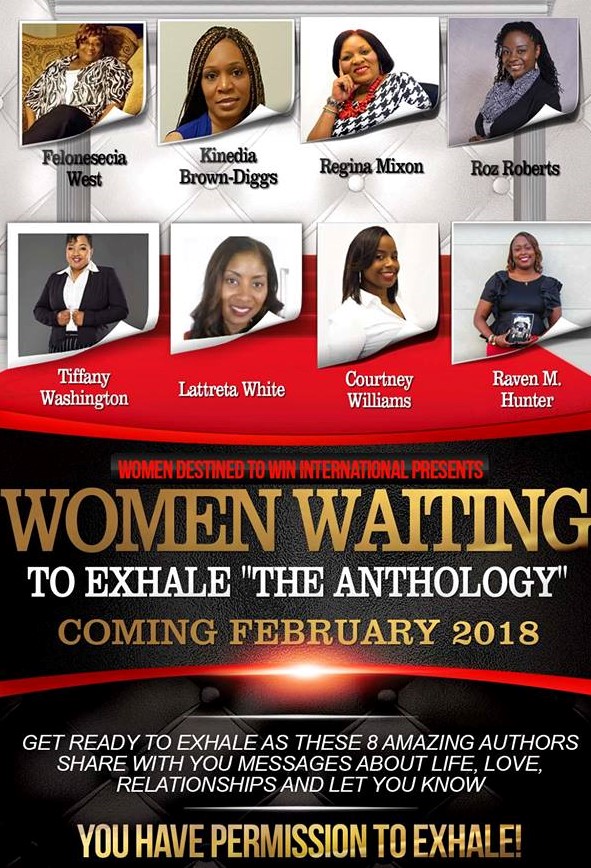 Join us for a day of Empowerment, Release and Liberation as we honor the phenomenal Jewel Diamond Taylor with "The Trailblazer's Award" for paving the way for many.
Meet and greet the amazing authors of the anthology by the same name, subtitled: You Have Permission to Exhale!
Hear awesome testimonies from our speakers: Quiana Hall of Los Angeles, CA and Minister Felicia R. Phillips of Philadelphia, PA as with some of the authors in the anthology as they share their trials, struggles, and overcoming.
"As women, we often allow the weights of our pasts to prevent us from being all that we were designed to be; our absolute very best version of ourselves. These eight amazing authors sheds some insight in this anthology: Women Waiting to Exhale: You Have Permission to Exhale" that addresses issues many are currently bound by.
Read the book and attend the conference with an open mind and open ears; with expectancy and allow the weights of guilt, shame, condemnation, past hurts, betrayals, loss, divorce and any other negatives that have held you back, BE REMOVED. Give yourself permission to—EXHALE!
Attend and begin your path of Empowerment, Release and Liberation!
"Sometimes we have to take a long hard look at our past; light a match, toss it and no longer allow our mistakes to hinder our future. We boldly declare: IT IS FINISHED!"
Purchase a table for 10 and receive a 10% discount. Contact Us for details...
Meet and greet our amazing vendors...
Michelle Moore Bell, Mary Kay, Salon 21 and The Wellness Group
Rosie Flores, Ponchos
Cynthia Orosco, and many more!
Can't make it to the event but would like to sponsor someone? By all means, please do so.
Discount rates for tables of 10.
Ticket price includes a light meal