Description

Join Women Vote Smart Co-founder and Chairwoman, Amy Kremer for our national "HEELS ON, GLOVES OFF" dinner in Lincolnton, NC!
We will be announcing a very special VIP guest in the coming days. Get your ticket now before they are gone!
---


We are so excited to be working with the Lincoln County GOP Women for this special dinner!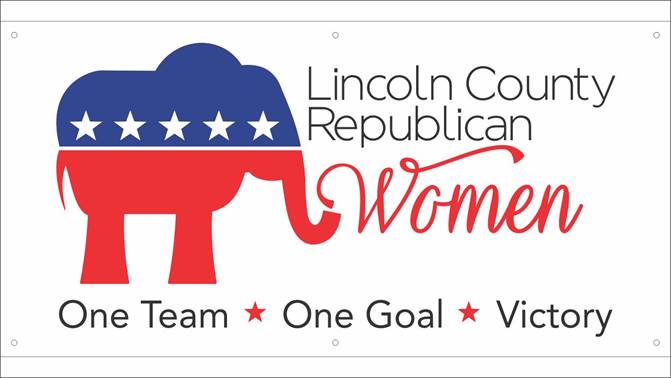 We are gearing up for 2020 and are headed to the important swing state of North Carolina! We will be hosting our very first "Heels On, Gloves Off" dinner this cycle. This will be a night filled with good friends, fun and inspiration!
CONSERVATIVE WOMEN CERTAINLY ARE NOT GOING TO SIT BACK AND LET THE LEFT AND THE MEDIA DEFINE WHAT WOMEN STAND FOR IN 2020.
We will not be ignored. We are fighting back and that is exactly what this dinner is about – our heels are on but our gloves are off and we are coming together to empower and energize women who support President Trump and the America First agenda.
Join Women Vote Smart Co-founder & Chairwoman, AMY KREMER and the Women Vote Smart team for a fabulous dinner where we will mingle, dine, learn and you can even shop too!
Grab your girlfriends, moms, sisters, grandmothers and anyone else that loves our President!
Men are always welcome!!!
---
Are you ready to get your 2020 swag?
There will be lots of opportunity for shopping...2020 merchandise will be available and we will be doing a LIVE auction, as well as a silent auction!
---

Doors will open at 6:00 PM
VIP Reception - 6:15 PM
Dinner - 7:00 PM


VIP Access to Include:
VIP ticket includes private reception (meet and greet with photos ) with guest speakers and dinner. Limited to 75 spaces.


General Admission Access to Include:
General admission ticket includes dinner and photo opportunity with special guests and speakers.
Menu includes Grilled Italian Chicken and Shrimp Cocktail.


Full Cash Bar!


***Additional speakers and guests will be announced in the coming days!***
---
ALL Trump Supporters are welcome! Men too!
---
For more information, email info@womenvotesmartpac.com or please visit womenvotesmartpac.com.
If you are interested in Women Vote Smart coming to your town, please send an email to events@womenvotesmartpac.com.
PRESS and MEDIA:
This event will be closed to general press and will be by invitation only to credentialed media.
---
To support Women Vote Smart, you can make a supporting donation through the ticket link or here.
To MAIL a donation via USPS to our headquarters, please send to:
Women Vote Smart
PO Box 72861
Marietta, GA 30007
---
Paid for by Women Vote Smart. Not authorized by any candidate or candidate's committee. www.womenvotesmartpac.com.com
---