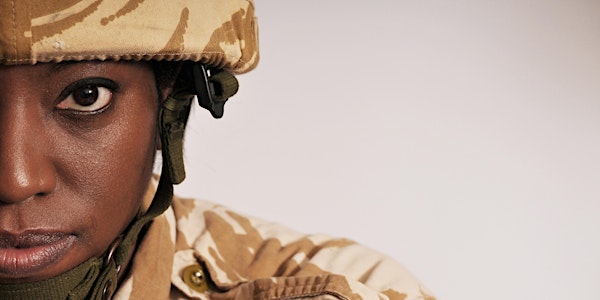 Women Vetrepreneurship Program (WVP)
Location
King Community Center -(Cook)10:00am-12:30pm
Capt James A Lovell FHCC -(Lake) 2:00pm-4:30pm
Choose the location and time best for you!
(5) Monday sessions Oct 16 - Nov 13
Description
Learn the business battlefield with the
WOMEN VETREPRENEURSHIP PROGRAM
The Women's Business Development Center's (WBDC) Women Vetrepreneurship Program (WVP), created in partnership with the Illinois Department of Veteran Affairs (IDVA) is a one of a kind program for women veterans who are pursuing self-employment as a pathway to economic security. independence and empowerment. The WVP is comprised of entrepreneurial training and Veteran specific resource referrals.
The WVP is a multi-week series workshop offered 2.5 hours once a week in two phases. Phase 1 allows you to gain a good vantage point and cover on the battlefield of business as you become a Military CEO (Chief of Everything Officer). Phase 2 is one-on-one advising via virtual/in-person sessions to help better align your site picture for your small business idea (GrowthWheel).
Topics covered:
Purpose Plan | COMMIT TO YOUR IDEA WITH AN OPS ORDER
Determine the Need | GET INTEL
Your Ideal Customer | SPEAK TO THE RIGHT CAMP
Marketing Strategy | BOOTSTRAP YOUR BUSINESS
Determine Your Costs | ALIGN YOUR TARGETS
Plan Your Operations | APPROACH TACTICALLY
Manage Your Business | SET UP YOUR SQUAD
Select a time and location that works for you!
Fall 2017 Cohort - 5 sessions (Monday)
October 16-November 13
Only 15 seats available!
Lake County: 2:00pm - 4:30pm
Captain James A. Lovell Federal Health Care Center
3001 Green Bay Road North - BLDG 134, C100
North Chicago, IL 60065
Cook County: 10:00am – 12:30pm
Dr. Martin Luther King Service Center
4314 S. Cottage Grove Ave - AUDITORIUM
Chicago, IL 60653