Description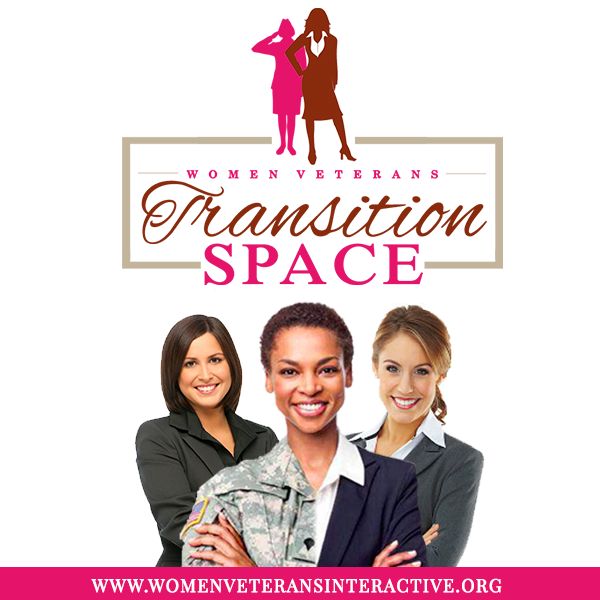 The Women Veterans Transition Space
Presents
Conversation and Careers
Powered by

Women Veterans and Women in the Military
Join us on February 21, 2017 from 7.pm. to 8 p.m. for Conversations and Careers
AND
Get an overview on the Women Veterans Transition Space
Receive information on making a smooth transition into the civilian workforce
Learn about workforce development resources and assistance
Take a look inside the corporate culture at Amazon
Engage in conversation with women veterans employed at Amazon
Find out what Amazon recruiters are looking for in candidates
Learn about awesome career opportunities available at Amazon
Get your burning questions answered
THANK YOU AMAZON FOR LEADING THE WAY IN WOMEN VETERANS EMPLOYMENT
Amazon already employs over 10,000 military veterans, and last year pledged to hire and train an additional 25,000 veterans and military spouses over the next five years. In addition, the company committed to training 10,000 active duty service members, veterans and military spouses not employed by Amazon in cloud computing through AWS Educate.
This is the information to join the call
1. Click to join the meeting:
https://biba.me/7151295756
Meeting ID: 7151 29 5756
2. You can use your computer's microphone and speakers, however, a headset is recommended.
Or, call in using your phone:
U.S. Toll Dial-in: +1 305-842-2422 Meeting PIN: 7151 29 5756
One-click Mobile Dial-in: +1 305-842-2422,,7151295756#
U.S. Toll-free: +1 855-631-2422
International: https://www.biba.com/international_dialin_info
Please spread the word about this awesome opportunity!