Description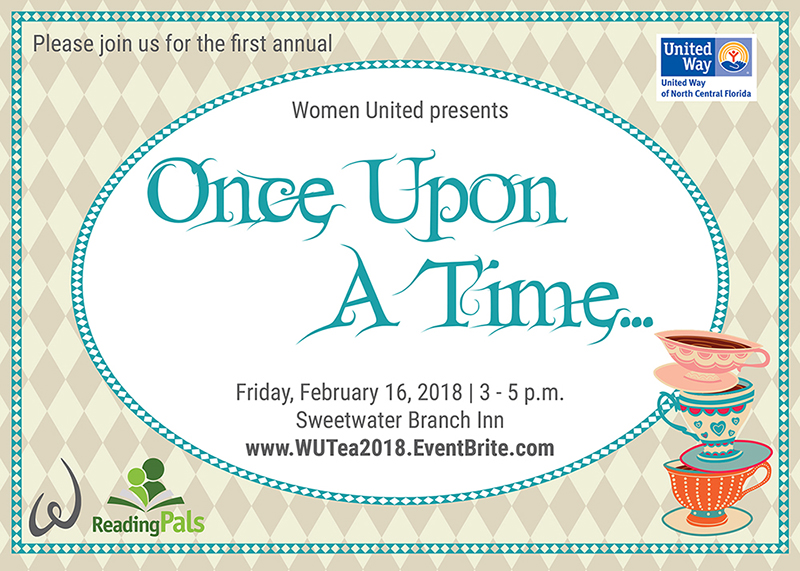 United Way of North Central Florida invites you to join us for an Alice in Wonderland-themed afternoon of tea, vendors, silent auction, performance art and even a costume contest (prizes will be awarded to the winner)! All event proceeds go to the ReadingPals program.
Friday, February 16, 2018 from 3 to 5 p.m at Sweetwater Branch Inn.
625 East University Avenue, Gainesville, FL 32601
High tea and hors d'oeuvres will be served.
"Drink Me Potion" along with beer and wine available for purchase.
Parking is available across the street at the Alachua County School Administration building.
For more information, please contact Dana Clayton at (352) 333-0846 or dclayton@unitedwayncfl.org.
Special thank you to the event sponsor, TD Bank!