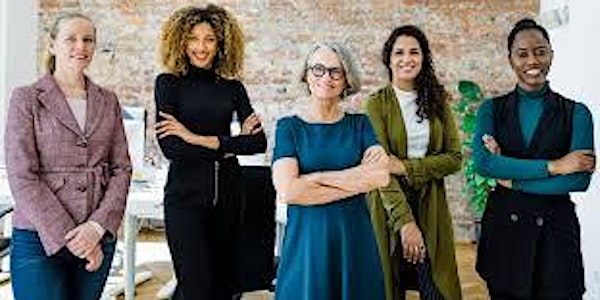 Women to Women - A workshop for women
This workshop was designed by women for women and focuses on providing tools, tips, and proven strategies that are guaranteed to empower!
By Leader Development Institute
Date and time
Tuesday, April 25 · 7am - 2pm PDT
Refund Policy
Contact the organizer to request a refund.
About this event
The Women-to-Women workshop was designed by women for women. The workshop focuses on providing proven strategies, tools, and tips that are guaranteed to make you a more empowered woman. This workshop allows you to learn from the creator of the workshop; sharing stories, ideas, and life experiences of other women only enriches your experience and provides inspiration, motivation, and empowerment!
The workshop provides a unique opportunity to meet, mingle, and network with a diverse group of women who will inspire you beyond imagination. The compassion, experiences, accomplishments, and strengths of other women will propel you to go beyond what you thought you could achieve! Join us at the table for a day of enrichment.
WHAT YOU WILL COVER
Embracing the power of your personal style
The keys for our success
Earning a seat at the table
Strategies for building confidence and assertiveness that commands respect
Recognize that you are not alone in your quest for success
Recognize how our attitudes determine what we get in life . . . or not
Feel empowered rather than guilty when saying 'No'
Owning your future from this day forward
HOW YOU WILL BENEFIT
Feel good about yourself starting from the inside and learn how others interpret what you display
Recognize that a career or job is not who you are, it is what you do – separating the two and feeling good about both
Appreciate the 104,000 reasons for having passion about your career
Learn communication styles to better understand and be understood
Do you support the women in your office? In your life? Then you too should join us for this seminar! It was created by women for women but ALL are welcome to join us for this workshop!
View our printable flyer HERE.