Women Thinking Forward: Highlighting Women in Sustainability
Description
The Sustainability Forum is an annual event hosted by Jefferson (Philadelphia University + Thomas Jefferson University) and the Jefferson Graduate Sustainability Network (GSN).
Now in its 8th year, this years' theme is Women Thinking Forward: Highlighting Women Working Towards A Sustainable Future.
Following the success of last years forum, this year will bring together a diverse group of women with backgrounds in Fashion, Design, Health, and Business to discuss how everyone can do their part in changing the world. This year's speakers include:
- Tara St James, Owner & Creative Director at Study New York - Sustainable Womenswear

- Julie Hancher, Co-Founder & Editor-in-Chief at Green Philly
- LIA Diagnostics, Creators of the First Flushable Pregnancy Test

- Jennifer Johnson, Geodesign Specialist for Metropolitan Government of Nashville
Join us and participate in the panel discussion to learn more about how these women are thinking forward, and creating a more sustainable world. This year the forum will be held the day before International Women's day on March 7th, from 4:45-7:00 pm at Jefferson Center City Bluemle Life Sciences Building.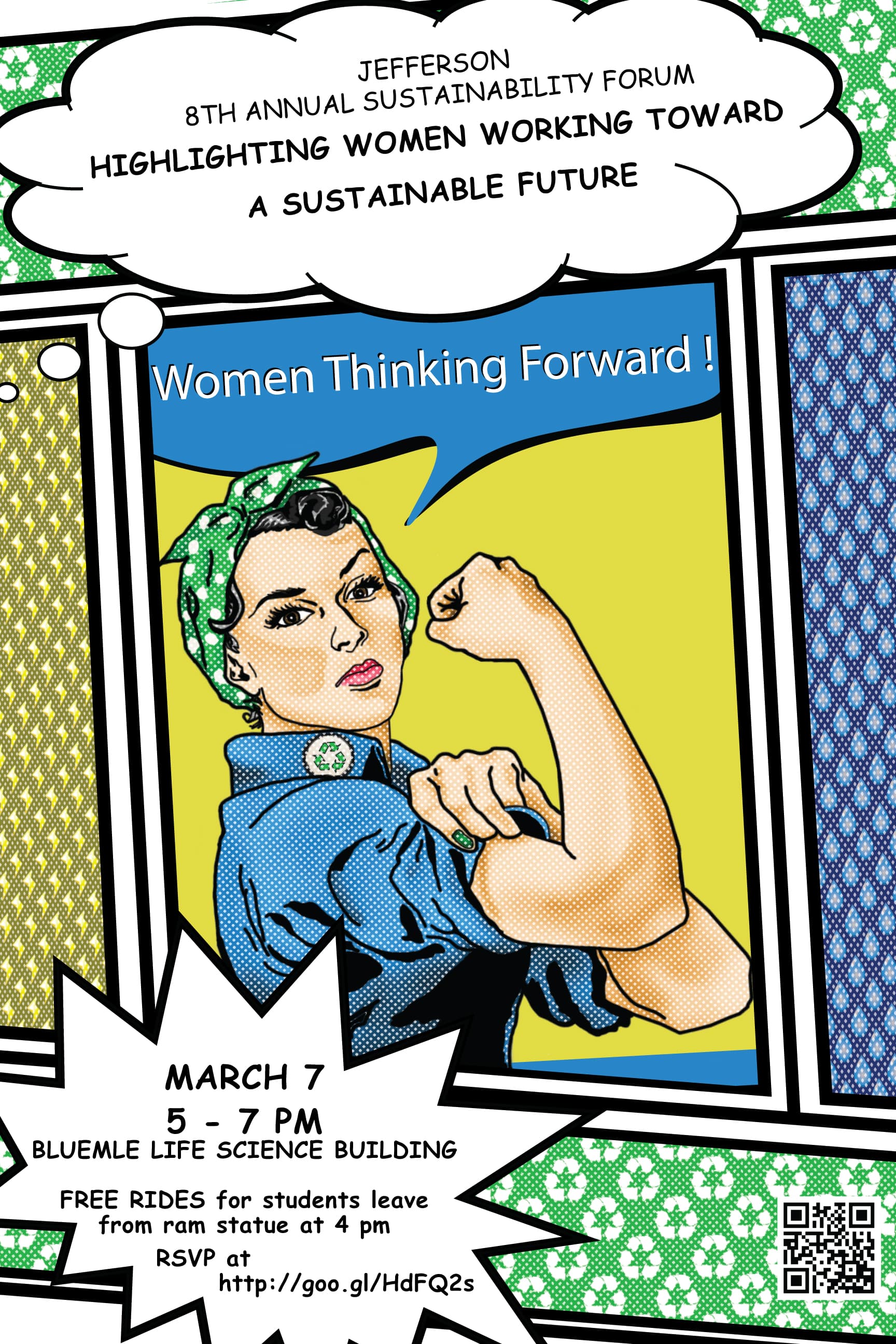 See you there!

Jefferson Graduate Sustainability Network
Email: Jefferson.GSN2018@gmail.com

Instagram: @Jefferson_GSN
*Open to all men, women and non-binary persons of the Philadelphia area*