Location
Cross Campus
929 Colorado Avenue
Santa Monica, CA 90401
Description
Founder Meet Funder
(Women Founders Only Event)
Founder Meet Funder (FMF) is an invite-only event series connecting prominent Los Angeles-based Startups(Founders) with fitting investment partners (Funders).
FMF brings together a collective group of entrepreneurs, Mentors and investors of all levels (from accredited Angel investors to financial institutions) to offer a highly synergetic networking experience to future disruptors in LA's startup scene.
*Startup Investing means investing in ideas, entrepreneurs, and innovation. It means changing the way the world works. Great ideas need Funding from influencers to innovate.
Event Details
Connecting promising early-stage startups with strategic investors.

Sign up for the 30-Sec Pitch competition at the event.

Elevator Pitch from 60 early-stage women startups (7:00~7:45PM)

Founders Pitch from 10 Pre-selected women startups (7:45~8:15PM)

Top 20 Angel/VC Investor and Judge panel




Our Funders

Robin Rothstein @Golden Seeds

Amanda Schutzbank @Amplify L.A

Anna Barber @TechStars

Sophia Khan @Greycroft

Stacey Feinberg @Halogen Ventures

Sara Christensen @Per Capital Ventures

Maxi Kozler @LDR Ventures

Elaine Russell @PLG Ventures

Judita Puntoriero @Yucaipa Companies

Zosia Ulatowski @Cornerstone Venture partners

Deborah Benton @Investor

Michele Braxton @Investor

Kelly Perdew @Moonshot Capital

Ethan Austin @TechStars

Drew Koven @LDR Ventures

Francis Pollara @Luma Launch

Kiyan Yazdi @Mucker Capital

Kevin Weiss @M13 VC

Taylor Adams @Noname Venture

John Waller @Okapi Venture Capital

Rob Vickery @Stage Venture partners

Shaun Arora @MiLA Capital

Dean Rosenberg @Tech Coast Angels

Laurent Grill @LumaLaunch

Jim Brandt @Tech Coast Angels

Jeff Rothstein @Golden Seeds

Guy Guyadeen @EIR Actone venture

Sam Lee @Angel Investor
Asher Leids @Angel Investor
Perry Hollowell @Angel investor
Kelly Hanker @ Mucker Capital
Caleb Williams @Moonshot Capital
And more Angel/Mentor investors
Our Women Startups

ToyMail (Consumer Technology)
BlueFevr (Digital Media)
MylabBox (Consumer Health)
HaftaHave -(Retail Technology)
Barbb (Online Travel)
Quilt (Consumer Tech)
Edoughble -Food/Ecommerce
Online Profile Pros (On-demand Profile Service)
BasePaws (BioTech, Consumer)
Odeeva (Feminine subscription)
Totsquad (Mobile service)
Sagely Naturals (Consumer Goods)
Amp.it (Digital Media)
Stick (Saas)
MomieGo
SCRATCH
Tampon Tribe
Castifi
Recovery IM
Kollectin
Uqora
Mend Foods
Kitterly
Donation Match
Dish Divvy
Plexus
TRVL Porter
Drinkeviva
bandabeau
Vagenie
Lilumia
Lazrfit
Cue Career
BeBath Experience
VR Republic
Pursued
Capsul Jewelry
ANGELEI
Rengeinc
Style Roster
Edvo
GLYD
EmoJam
Travganic
YOORZ
Anoo World
Connect Film Festival
VAWAA
Lovedlots
Love goodly
Flyte Bike
See The Seen
SmartSpark
Livingpopups
Messy Bun
Paper Pinecone
Que-ue
Curioxo
Wearaway
Daily dress me
The Mother Company
Find Sisterhood
Simulation Edu
Justustickets
Mother Squad
SureConsent
Workalgo
Pulppantry
Coabode
Grow a Teacher
Funbandinc
YumClubs
Wana
The Pao App
And 30 More startups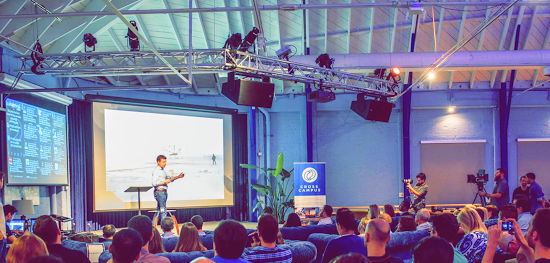 "What Founders and Funders are saying about FMF Events"


Our Sponsor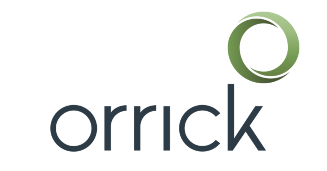 Founder Meet Funder
(Invite Only Event)
Founder Meet Funder focus on supporting entrepreneur growth by connecting them with mentors, influencers, and investors within the community. A special social sphere is created due to the culture and diversity of experience brought along the way to encourage everyone to help one other's business growth.
*Startup Investing means investing in ideas, entrepreneurs, and innovation. It means changing the way the world works. Great ideas need Funding from influencers to innovate.
*Connecting the most promising early-stage startups with strategic investors.*
Event Details
Connecting early-Stage startups with strategic investors.
Insights from successful investors and entrepreneurs.
Deals and partnerships to make valuable connections
Color-coded Tags for Founder and Funder.
Pre-Seed and Seed Stage start-ups
Sign up for speed Pitch round.
Meet top 30 VC/Angel Investors
Meet top 60 Pre-seed/Seed/series A stage startups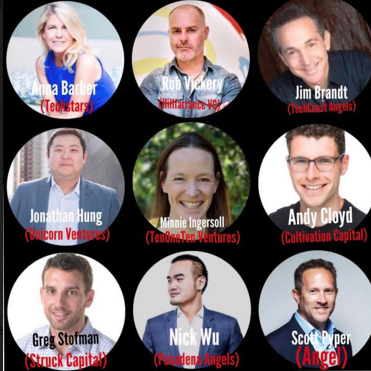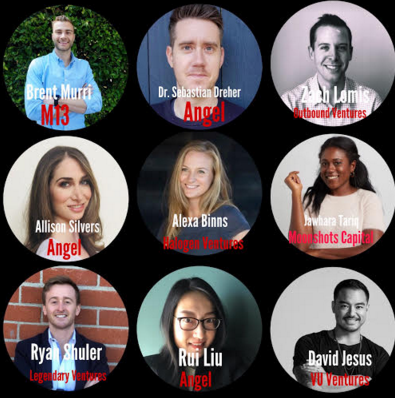 Our Funders
Andy Preikschat @Angel Investor
Charles Hung @Angel Investor
Kevin Hsu @Angel Investor
Santhosh Devati @Anamika Ventures
Sam Lee @Rough diamond Capital
Vishal Arora @Angel Investor
Mark Son @Pasadena Angels
Mavis Yao @Angel Investor
Catherine Rhee @Legendary VC
David de Jesus @VU ventures
Stu Smith @Coughdrop Capital
Roddy McKelvie @McNeill Capital
Joshua Gutman @Base Case Capital
Asher Leids @Angel Investor
Emily Serebryany @HealthTech Capital
Megan McCashland @Lvl Up Ventures
Heather Hartnet @Human Ventures
Dijian Salgado @Angel Investor
And 20 more VC's and Angel Investors


Our Startups
Prismpop (Mobile/Beauty)
Riders-Share (Online Marketplace/ Motorcycle)
Pulse Protocol (Healthcare/SaaS)
WellSet (Health & Wellness)
Hey Tutor (Online Marketplace/Education)
Hooked (Lifestyle App)
Forge (Talent Sharing Network)
Champions Round (Fantasy Sports)
Collective Laboratories (Health & Beauty)
Grilla (Video Content)
Bruvi (Consumer Electronics/Coffee system)
Loko AI (Safety & Defense)
Elude (Travel & Tourism)
Knife Aid (E-commerce)
Auxxit (Mobile Marketplace)
Givelist (FinTech)
Sesh (Learning and Development)
Flux Credit (FinTech)
SoapBox (E-Commerce software)
Minnow (Entertainment & Technology)
Haven (Real Estate)
Possible Reality (Gaming)
Glammly (Beauty, Marketplace)
THE SHO (Sports Media)
Revita5 (HealthTech, Enterprise)
PocketCFO (FinTech)
Camilla Gabrieli (Fashion)
Lens (Photography)
Holliblu (SaaS Healthcare)
Happy again Pet (Pet/Consumer Goods)
Pallaby (E-Commerce/Pet food)
Copsure (Consumer Insurance)
EndTAB (E-Learning)
Giftata (E-Commerce)
Tarta AI (HR/Recruiting)
ComplYant App (Tax compliance platform)
Toucan (EdTech)
Vinofy (Social wine App)
Herleaf (E-commerce Nutraceuticals)
Nod foods (CPG)
UpKeep (Medical Aesthetic treatment)
Stardust AR (EdTech)
InHouse Produce (Farming)
EasySet (Tech-Physical Security)
Evolutions App (FinTech)
Vocalytics (AI/Voice Analytics)
GeniusVets (Veterinary Vertical)
Oly AI (SaaS)
Parkplace App (Mobile App)
Arcvida (E-Learning)
eTailpet (Pets)
Curtain call (Entertainment)
Brightmind (Health, Wellness)
Popsicle (Education Management)
Whitney Technology (PropTech)
LexSet (AI/machine learning)
Pop-base (Media/Marketing)
Cardone Enterprises
Overlooked (Media/Technology)
Robin Golf (E-Commerce)
Komuty (Real Estate)
BillZero (FinTech)
Wallet (FinTech)
Botcopy (Saas)
Paydrop
Taylor + Thomas (Fashion)
Nature soothie
Kargoo (Marketplace)
DNABlock (Entertainment)
The Playground (Hospitality)
Movement FM (Consumer Technology)
Living Popups (Entertainment)
Ocular (Workplace safety)
The Sound Bar (Music)
Persistiny (Mobile app)
Kunikco (Corporate Benefits)
Pheel (Health & Wellness)
Paper Pinecone (Marketplace)
WUMGO
Ullabelle
Get motivated buddies
Trvl porter (Travel)
Wana (Childcare)
PrismPop
Riders-share
GlobeChat
Directech Labs
HareShare
Unicorn Moms
Kind Traveler
Angelei
MomAngeles
HostelPass
Digital Bed Rock
Merch Roadie
Whilo
Baarb
Fitlogic
Decorator
Artmonious
Grabzi
PlushBra
Renge
Klique Share
GLYD
Ographr
Swoop
Trottr
Flockbuddy
Hyperr
RidePin
Pozbee
Helpkin
Viz Communication
Paragon VR
Niyama
Ographr
Republica VR
The Food Exchange
Orgskincare
Travganic
And 30 More startups