Description
Join Women Sports Film Festival for a documentary about the challenges and triumphs of female big wave surfers fighting sexism in the water, in competition, in the media and in the surf industry with the support of a closely-knit community of like-minded women. Featuring Ocean Beach surfer Bianca Valenti's journey from childhood phenom to world-class big wave charger & including interviews with top female athletes and awe-inspiring big wave surf footage filmed in the icy waters of Ocean Beach, San Francisco and Mavericks - one of the biggest waves on the planet - this film empowers a new generation of girls to live their dreams and overcome the challenges they face along the way.
View Trailer HERE.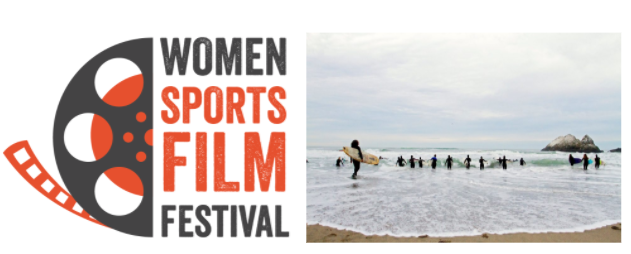 Agenda for the evening:
6:30pm: Doors open

7:00pm: Film begins

8:00pm: 20 minute Q&A with It Ain't Pretty Director Dayla Soul
Kick back with a beer and enjoy the film! Sports Basement is providing a 20% discount for any in-store purchases the night of the screening!
100% of ticket sales will go back to Brown Girl Surf, as they continue to build a more diverse, environmentally reverent, and joyful women's surf culture by increasing access to surfing and amplifying the voices of women of color surfers.

RSVP now and share with all of your surfing, feminist, adventurous, curious, and environmentally friendly friends!