Women Speakers' Open MIC Weekend™ & Speaking Success Workshop

Saturday, January 31, 2015 from 4:00 PM to 7:00 PM (PST)
Event Details
Get Your Butt On My Stage & Speak!
Spend the weekend with internationally recognized speaker & success mindset expert Jenn August as she teaches the keys to utilizing public speaking to grow a profitable business that attracts the perfect clients for your message & methods!
Speaking is one of the FASTEST ways to grow your business. Jenn has helped thousands of women finally get on stage with their powerful message & attract clients. She's helped women who are terrified of getting on stage FIND the confidence, the words and create results.
This workshop is for you if you're looking for a powerful and gentle learning environment where you can come and get BETTER at what you ALREADY do or for the first time… SPEAK in front of a group of people!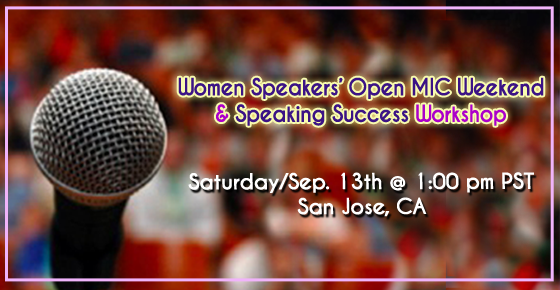 Jenn will be there to support you, empower you and give you some coaching to make your speaking presentation as powerful and effective as possible.
In the Speaking Success Training segment, you'll discover:
How speaking can catapult your business into profit
Why you were born to speak
How to feel comfortable being on stage and powerfully deliver your message
How to activate your natural stage presence and WOW your audience
The secrets to become a 6-figure speaker
At the event, you'll have the chance to put into action RIGHT AWAY and practice what you'll learn in the speaking success training segment and speak in small groups!
You can also register for the final segment and speak in front of the whole group!

Woo hoo!

This event is ALSO for you if you're READY to discover the mindset and methods of speaking success and wanted to observe the speakers' presentation instead of you speaking on stage.  

Our event will be a perfect learning environment for you - so be there!
***********************
When: Saturday, Jan.31, 4 pm to 7 pm PST

Where: Silicon Valley Business Center (1900 Camden Avenue, San Jose CA)
What: "Women Speakers' Open MIC Night & Speaking Success Workshop" with Jenn August

How to Save Your Seat: CLICK "Register" above and claim your Early Bird FULL Scholarship TODAY! - available until 1/25/15 (or while seats are still available)!

Can I Invite Friends?: Absolutely, YES! We have limited spots avaiable and seats are filling up so FAST. Save your seat and your friend's before our event sells out.

***********************
If you have the passion to speak and thrive and you're so READY to do it ASAP, we're looking forward to meeting you and supporting you and your success at this event!
Come and join us and be surrounded by a network of powerful women entrepreneurs, business owners, speakers, practitioners and successful professionals in a SUPPORTIVE AND RESOURCEFUL community.
So, clear your calendar! Join us and GET ON STAGE & THRIVE!
It's your time to shine!
***********************
Guest Expert:
Jenn August, C.H., C.L.S.C. is an internationally recognized speaker, business hypnotherapist and Success Coach specializing in helping people remove their blocks to allowing money to flow into their lives. Her patented hypnotherapy process has gained her recognition as one of the world's leading experts in removing subconscious blocks to business success.
Her process has helped her clients, double, triple and quadruple their income and relieve fear, doubt and feelings of unworthiness.
As a creator of a global association called Women's Success Tribe. Jenn gets to support business women all over the world to have a community where they can build profitable business friendships that last and be prospered for their gifts and talents.
Find out more about Jenn here: http://www.jennaugust.com/about-jenn/
FAQs
Where can I contact the organizer with any questions?
Email us at info@beyond-business-for-women.com or call us at 1- 510-545-7054 to speak with Ariel. You can also use the contact form on the left corner of the page
Do I have to bring my printed ticket to the event?
No. Your name will automatically be on our guest list for the event after you've registered. Registration starts at 3:30 pm PST on Sat/Jan. 31st.
Can I bring a friend to the event?
Absolutely, YES! We have limited seats available at the venue. Share this event with your friends on Facebook or send this link to your friend today to secure her seat
>> http://bit.ly/speak2prosper
See you soon! :)

When & Where

Silicon Valley Business Center
1900 Camden Ave
San Jose, CA 95124


Saturday, January 31, 2015 from 4:00 PM to 7:00 PM (PST)
Add to my calendar
Organizer
Jenn August C.H. C.L.S.C & Women Speakers' Success Tribe
Jenn is an internationally recognized speaker and a leading expert at helping women clear their fear to create profitable, authentic and satisfying businesses.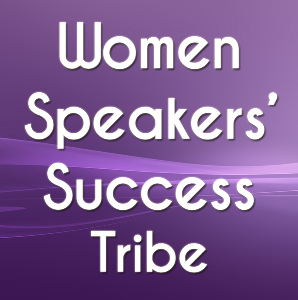 The Women Speakers' Success Tribe is an ogranization whose mission is to empower and inspire women who are ready to get support in sharing their beautiful message with the world in a way that speaks to their people's hearts and that grows their business while having so much fun being themselves and impacting many, many lives.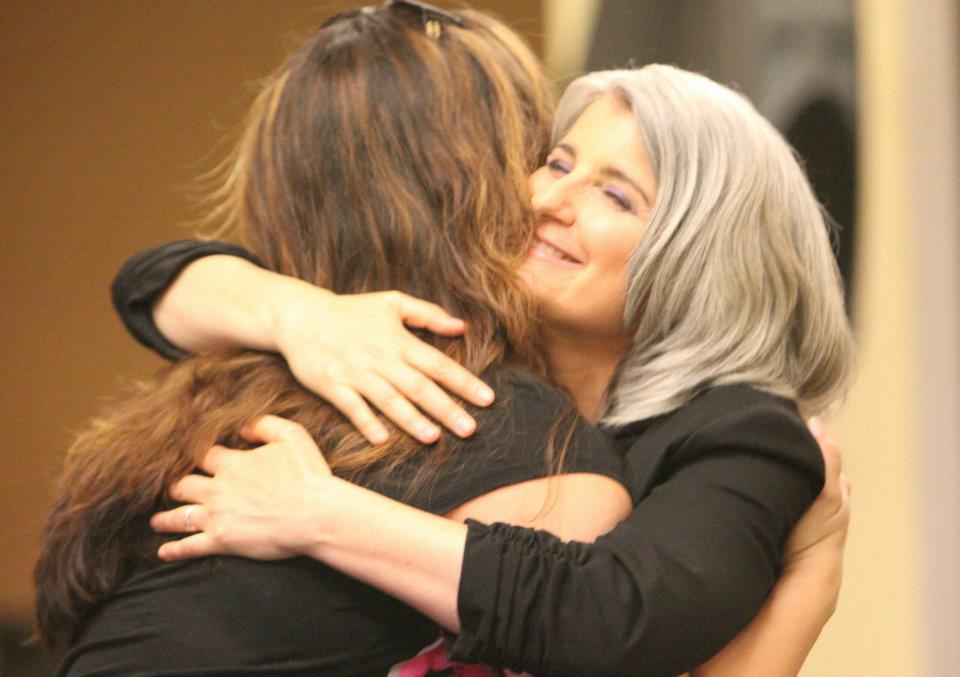 Our Tribe has a powerful community that allows women to find their authentic voice and learn how to freely express themselves with grace and confidence that magnetizes perfect clients and flowing abundance.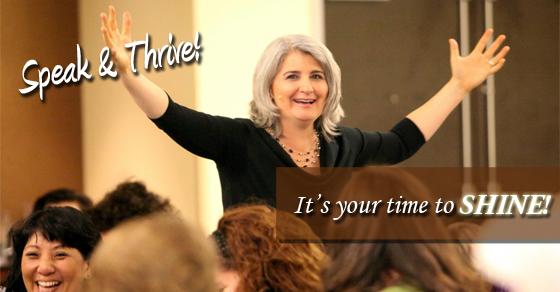 What Women Are Saying About Jenn's Events:

"This was absolutely fabulous. Jenn was amazing, insightful and a whole lot of fun. I felt confident, grounded and inspired to share my passion! I recommend it to tall... even if you are unsure of your purpose, you will get inspired and meet many other amazing and awesome women like yourself!"
- Christine Henriques Quihuis Cox


"I attended this event, and it was outstanding! Jenn is an engaging speaker, and she drew an audience of delightful and energized women. I haven't attended an event with that much diversity and engagement in a long time, and it was absolutely delicious!"
- Andrea Buchtel


"Jenn August is superb! She's a brilliant teacher, and she makes learning fun!!!"
- Vera Gassner
"I was the recipient of Jenn August coaching at Open Mic Night. It was a wonderful experience for me and for everyone in attendance. I am a big fan of Jenn! Go if you can, you'll be very glad!"
- Carol Rose
"As a woman on a mission I love this workshop! Jenn August truly delivers the good AND in a fun, playful, safe and heart felt way. I connected so deeply to what she shared and how she shared her wealth of knowledge. Her delivery style is top notch. She is damn good at what she does. I am still on a high from spending the weekend with such amazing women. WOW!"
- Jenny Lefebvre
"The meetup was well worth the drive from Livermore to be in this beautiful environment with all of these amazing women bringing their bright light to share. I truly appreciated Jenn's generosity in sharing her beautiful gifts and inspiring us. I left that evening energized, inspired and motivated..."
- Lia Venet
"Jenn's energy is magnetic and she speaks with conviction, heart, empowerment, and truth. These meet ups bring great value for business owners who are looking to grow and bring forth their gifts to the world. I am so pleased I went." 
- Melissa Rempfer 
"Lots of great "food for thought" and reflection! Definitely letting it all sink in. Thanks to Jenn for an inspirational and energizing presentation woven with humor and truth. Your insight and guidance is very much appreciated! See you and all the lovely ladies again soon!"
- Mari Seidler

"Highly recommend this event! We are all great women with gifts to share. "
- Mindy Miller


"This event was great. I learned a lot and met a lot of powerful women who are still learning and growing. I will be attending more!"
- Linda Weathers

Women Speakers' Open MIC Weekend™ & Speaking Success Workshop