Description
WSO SOUND OFF DAY
APRIL 6, 2019
Where entrepreneurship and creativity collide.
Find your cohort at our discussion day with a full schedule of in-depth conversations with the best of the best, thoughtful networking opportunities and fireside chats. We're bringing 15+ leading lady entrepreneurs together for one day, under one roof — to share everything from life hacks to stories of success (and failure). This isn't just any old panel day. This is a guided and interactive experience to help you build new alliances.
*Panelists + speakers TBA
Location:
Starline Social Club / 2236 Martin Luther King Jr Way, Oakland, CA
Ages: 21+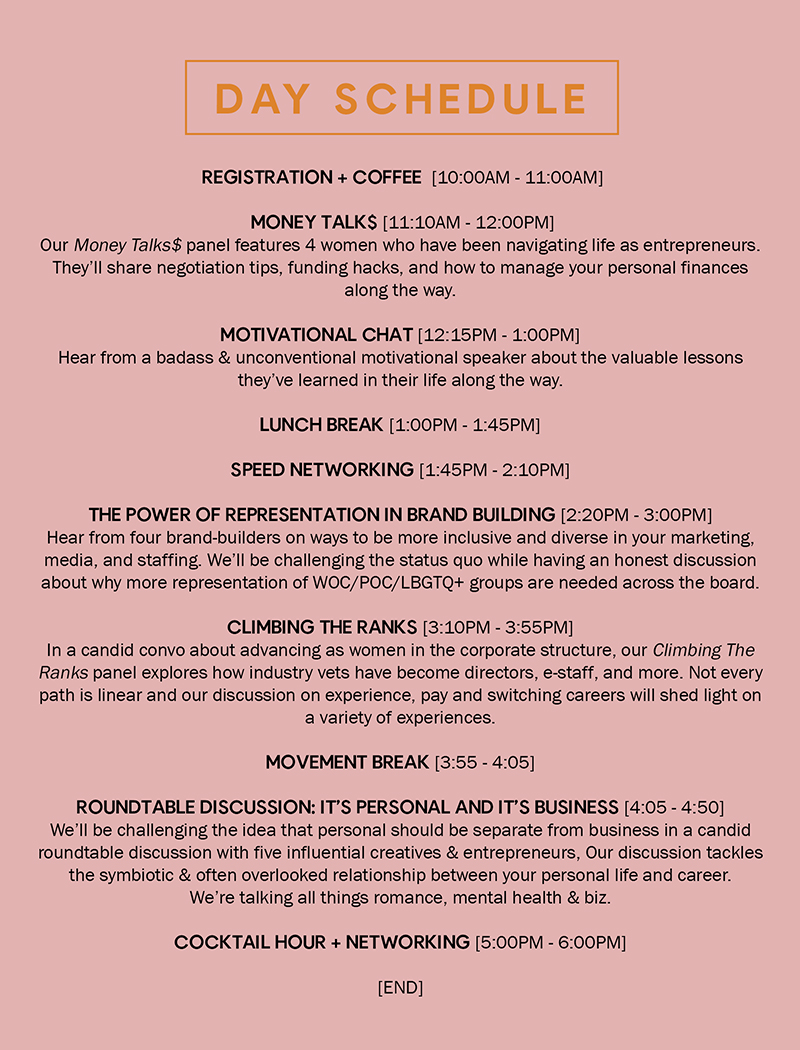 Visit womensoundoff.com/festival-2019 for more 2019 festival events & follow @womensoundoff for exclusive updates.
*All religions, races, ages, genders, & sexualities are welcomed at Women Sound Off.