Women Rise Up Peer Group - Christian Women Entrepreneurs - Free Guest Pass
Sales Have Ended
Registrations are closed
I am excited to meet you and looking forward to hearing more about you and your business!
Sales Have Ended
Registrations are closed
I am excited to meet you and looking forward to hearing more about you and your business!
Experience the joy of doing business together with a tribe of women ready to support you along your journey to living your best life.
About this event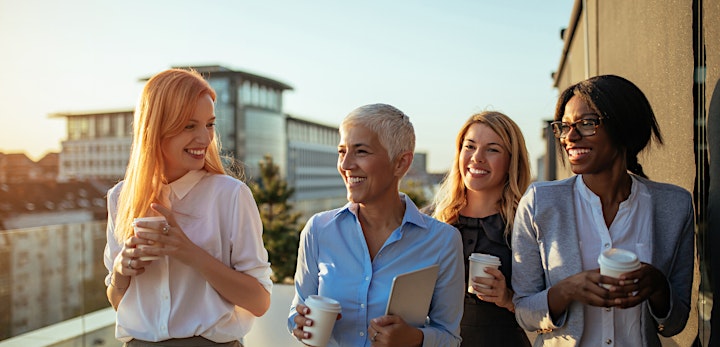 Experience the joy of doing business together!
If you are looking for a tribe of women who are ready and willing to support you along your journey to living your best life, this is your tribe!
We are a community of Christian women entrepreneurs who are ready to push ourselves to new heights personally and professionally.
The driving force of Women Rise Up™ Peer Groups is to inspire and challenge each other to reach and exceed goals in our businesses and to activate our best life. Each member is committed to her own success, as well as the success of every member of the group.
Our Purpose
To co-create forward momentum in our business and personal faith journey.
Our Mission
To reach our full God-given potential personally and professionally to generate more abundance and positive impact for the individuals and communities we serve
Included with your FREE Guest Pass:
*ONE free Guest Pass per year per participant
1.5 Hour Peer Group Session
5-minute Heart Seat Spot - Share a business challenge with the group and get their feedback, support, and resources to help you overcome it
Action steps to help you move past your challenge and reach your goal
An Accountability Partner for the following month to help you reach your goals
A special introductory offer if you decide to join our community and become a member
Christian Business connections that could last a lifetime!
Let's get you living your BEST life!
Gina Marie
How Can Women Rise Up™ Peer Groups Help Me?
Fast Track Your Business
Increase your knowledge and mastery of money management, marketing, client & employee retention, time management, sales techniques, lead generation, systems and tools, mindfulness, work/life balance, and much, much more!
Accountability Partners
Peers empower and encourage one another to set and crush BIG goals. We help each other implement new and creative problem-solving skills. You are partnered with a business owner each month to help hold each other accountable in between sessions to stay on track.
Regular Connection
Get inspired and motivated being a part of an exclusive entrepreneurial community of women who are championing you into a brighter future, who want to see you succeed, and who are willing participants in helping you make it happen.
Collective Wisdom
You get to tap into the knowledge, wisdom, and experiences of other business savvy women. Learn from their mistakes, trials, and wins super charging your business success.
Inspired Idea Generation
We have the added advantage of The Holy Spirit! Divine inspiration. Get ready to be blown away with new techniques, solutions, opportunities, connections, and innovative ideas!
Grow Your Network
You will have exclusive access to referrals, strategic business partnerships, and opportunities by the peers in your group that would otherwise be inaccessible to you.
Accepting & Welcoming Environment
We all have to start somewhere and knowing that everyone in the group has your best intentions in mind, we can let our guards down and own the journey God has sent us out on. No one has all the answers, so we're here to help you figure it out and put your best foot forward.
Trusted Advice
Feedback and advice can be hard to swallow when it comes from an unwanted source. Every one of your peers has your best interest in mind and will only share what they trust is helpful for you in whatever season of business you're experiencing.
New Resources & Opportunities
Members share the resources that have helped them become more successful in their businesses and overcome challenges. We don't know what we don't know!
Grounded In Christ
BEST news of all! We are grounded in our relationship to Christ. We love the Lord God with all our hearts, minds, bodies, and souls, and treat others as we would treat ourselves. We are constantly improving the way we live our lives and work our businesses according to how each of us has been called.
Organizer of Women Rise Up Peer Group - Christian Women Entrepreneurs - Free Guest Pass
Gina Marie is passionate about helping women entrepreneurs, business professionals and organizations infuse God into their everyday personal and professional life, so that they can become the person God already knows them to be. She firmly believes business and faith do not have to be separate, and business does not have to be boring.