Sales Have Ended
Ticket sales have ended
Hello. Ticket sales for this event have ended, yet please check for the repeat of this event or please feel free to contact the organizer regarding interest in attending a future event.
Event Information
Refund policy
Refunds up to 1 day before event
Eventbrite's fee is nonrefundable.
Sales Have Ended
Ticket sales have ended
Hello. Ticket sales for this event have ended, yet please check for the repeat of this event or please feel free to contact the organizer regarding interest in attending a future event.
'Essential' love for our overall health and well being.
About this event
It is so important, as many of us know, to attend to self-care. Yet, sometimes, for a range of reasons self-care and goals can be a challenge to attend to. Consider the idea of Radical Self Love, that fundamental and essential love that involves addressing the emotional items that block our attention to self-love and self-care. This involves taking the steps to truly continuously heal the hurts and harms we've experienced over the course of time. This is what truly helps us attend to regular self-care spending time attending to and updating regularly our vision boards, or goals for our lives holistically, relevant to Physical Wellness, Emotional Wellness, Finances and career, Family, Fun, Spirituality, and Community. With the increased stress and responsibilities often held by women, focusing on our health and wellbeing is so important as it impacts those we care for. Let us focus on:
• The centered space of balance between our head and our heart in how we operate
• The 'Essential' love to our overall health and well being
• The Increased attention to giving unconditional love to ourselves
• The increased capacity to offer healthy love to others
• Taking steps to heal the blockades to love
May our time together provide support and tools to Radical Self-Love on the path to reaching our full potential.
About Latoyia Griffin Piper, LCSW, CGP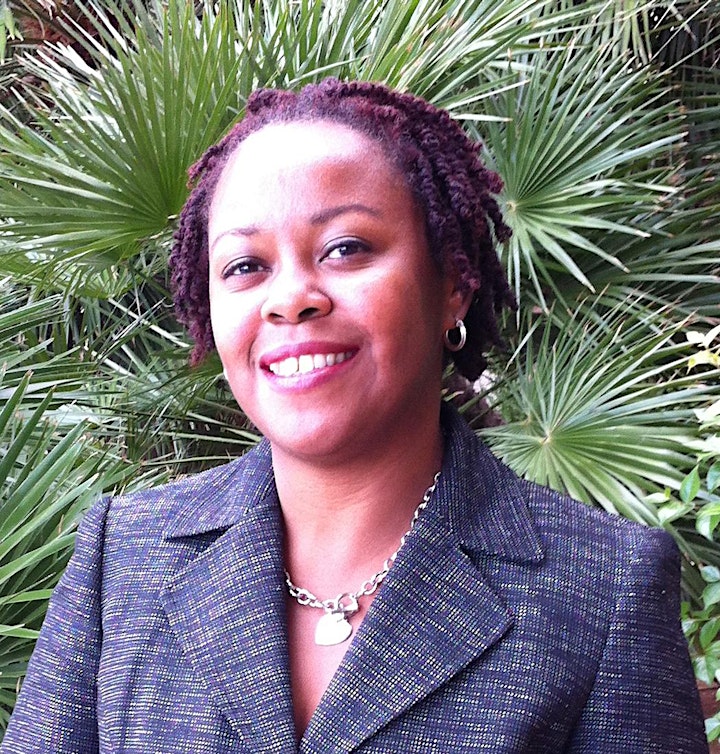 Latoyia Griffin, LCSW, CGP is a Licensed Clinical Social Worker and Certified Group Psychotherapist in Private Practice with a history in direct practice providing individual, couples, family and group therapy, as well as administrative and training roles. Her career has included conducting organizational assessment, policy procedure development, clinical supervision, and training in professional, corporate, community settings and to local, state, national and international audience. The focus has included attention to holistic health and well-being, ethics, cultural inclusivity/diversity/equity, and inclusion of family in the therapeutic process. She has served on a range of committees and Boards both personally and professionally and has held several faculty appointments.
She treasures the opportunity to provide support in helping people reach their potential and live lives that are happy healthy and whole .
This program will be operated via zoom. Registrants will be provided information and zoom link to complete the process.
*Please Review the Participant Agreement in preparation for our time *
Griffin Family Therapy Participant Agreement
Each participant may be in a different place on their continuum of professional and personal growth and development. We ask that each participant share responsibility for holding ourselves accountable to this Participant Agreement that will allow for a shared experience that fosters the opportunity for growth, a positive learning experience, understanding and connection.
By completing the registration process, I agree to the following:
● I meet the intended audience requirements of this Event.
● I agree to participate in fostering a supportive learning environment, attentive to ethical, and professional behavior and speech.
● I agree to openly and honestly engage with the goals of supporting mutual growth and increasing insight.
● I agree to speak and engage with all present with mutual respect, consideration, and care.
● I agree to place greater emphasis on personal reflection and responsibility for personal growth (including outside of the group setting) while preventing harm to others, relying less on growth through injury with the goal of repair.
● I agree to refrain from hate speech, derogatory language, communication or behavior that is abusive, harassing, demeaning, supremacist, offensive, profane, threatening, or that exhibits racism, sexism, ableism, transphobia, xenophobia, cissexism or homophobia.
● I agree to refrain from microaggressive comments or behavior. Microaggressions are "brief and commonplace daily verbal, behavioral, or environmental actions (whether intentional or unintentional) that communicate hostile, derogatory, or negative racial slights and insults toward members of oppressed or targeted groups including: people of color, women, Lesbian, Gay, Bisexual and Transgender (LGBT) persons, persons with disabilities, and religious minorities" (Nadal, 2014, p.1) and as researchers convey, whose implications can have long lasting impact on psychological health (Nadal, 2018, p. 4).
● If I witness a microaggression, I agree to:
○ provide support through use of micro-interventions "the everyday words or deeds, whether intentional or unintentional, that communicate[s] to targets of microaggressions (a) validation of their experiential reality, (b) value as a person, (c) affirmation of their racial or group identity, (d) support and encouragement, and (e) reassurance that they are not alone." (Sue et al., 2019, p 134),
○ avoid attempts to shame or blame, yet invite reflection and personal growth.
● If I engage in microaggressive comments or behavior I agree to:
○ step back to self-reflect on feedback and if able to earnestly do so, apologize
○ respect intent, yet shift my emphasis to the impact of my behavior or remark
○ Seek to avoid focus on shame, blame, guilt or defensiveness, yet work on self-reflection and personal growth
● If I experience a microaggressive incident I agree to:
○ Seek support in a way that feels comfortable (options include reaching out to facilitators, raising an 'ouch',
○ strive to share the impact and the desired reparative response(s) or engaging the support of a resource to do this for me if I do not feel comfortable/safe to do so, either during the session or afterwards
● If the above strategies are ineffective or do not feel safe, I will seek support from the facilitator or training staff (this can happen in a chat, on a break if present during the training, or follow up after the training).
● In discussion, I agree to ask questions and avoid making assumptions, to be careful of personal biases and judgements and accountable for the impact of my individual behavior.
● In disagreements, I agree to self-reflect, consider different perspectives and, when necessary, agree to disagree, with the intention of continuing to learn and grow in my understanding.
● If a participant engages in violations of any of the policies noted herein, Griffin Family Therapy reserves the right to take any action deemed appropriate, including use of micro-interventions during events, the right to remove an individual from the event without warning or refund, to prohibit an individual from attendance at future Griffin Family Therapy activities.
References
Nadal, K. L. "A Guide to Responding to Microaggressions,"Cuny Forum 2:1 (2014) 71-76.
Nadal, K. L. (2018). Microgressions and traumatic stress: Theory, research, and clinical treatment. Washington, DC: American Psychological Association.
Sue, D.W., Alsaidi, S., Awad, M.N., Glaeser, E., Calle, C.Z; et al. (2019). Disarming racial microaggressions: Microintervention strategies for targets, White allies, and bystanders. American Psychologist, 74(1), 128-142.
©Griffin Family Therapy 2020, updated 9/2020 Page 3 of 3
Date and time
Location
Refund policy
Refunds up to 1 day before event
Eventbrite's fee is nonrefundable.