Women Poised for Greatness: The Turning Point - Women's Leadership Summit
Saint James Media Presents our Women's Leadership Summit - Women Poised for Greatness: The Turning Point
About this event
What are YOU poised for in 2021?
Saint James Media Presents our Women Empowering Women Summit.
About this Event
In our Women Empowering Women Summit, we will engage in breaking through the limits of our past, owning our power, greatness and being effective.
Walking your Talk, Speaking your Truth
Women Poised for Greatness
Poise: graceful and elegant bearing in a person.
Poised (of a person) composed, dignified and self-assured, held balanced or steady in readiness
Okay Ladies! It's mid-year 2021...
Life as we know it will Never, Ever be the same. THIS is a Turning Point for all of us, and it is CRITICAL that we deal with it as such. We will confront and deal with the aspects of where and how things in our lives are changing, and begin to create what we are implementing and executing in our families, our lives, our health and the world.
Where are you in what you're Poised to accomplish? Where are you in achieving success in your goals, commitments, and projects? It is time to move Through and Beyond all obstacles causing a BREAKTHROUGH in your life for 2021.
You will expand & deepen your Power to Network, Interact, and Connect. We will explore Financial Freedom from Money Baggage that has been inappropriate and disempowering. Turning your Network into your Net Worth. You will explore how to "Create Income With or Without a Job". Be coached on upgrading your presentation and much, much more...
Are you Ready and Willing to move forward and use your Imagination, Invention and Innovation NOW?
We will recognize and acknowledge Who we are, Where we are, and our Intention in THIS TURNING POINT.
What's included:
Empowering and Impactful Conversations from Leaders who are Experts in their field
Prizes, Networking Opportunities for Optimal Results, Fun, and POISE!
Printable PDF of Program AND zoom link provided 48 hrs prior to event which includes your business and company's advertisement
Ask about Sponsorship & Having your Business and Organization Featured -- Call (470) 808 - 4085 OR (404) 825 - 4106
AND MUCH, MUCH MORE...
Inquire about advertisements:
Magenta Level – full page ad $300
Teal Level – half page ad $200
Gold Level ¼ page ad $100
Silver Level – List your business with Business name, email, phone number for $75
Purchase 10 tickets for $1340
This is VIRTUAL. Share with Women Around the World!
Early registration encouraged... SPACE IS LIMITED!
TERMS AND CONDITIONS Registration is first-come, first-served. This event is a one-time, virtual experience and tickets of any level are not eligible for a refund and are non-transferable.
FRIDAY: 11am - 4pm
SATURDAY: 11am - 4pm
SUNDAY: 11am - 4pm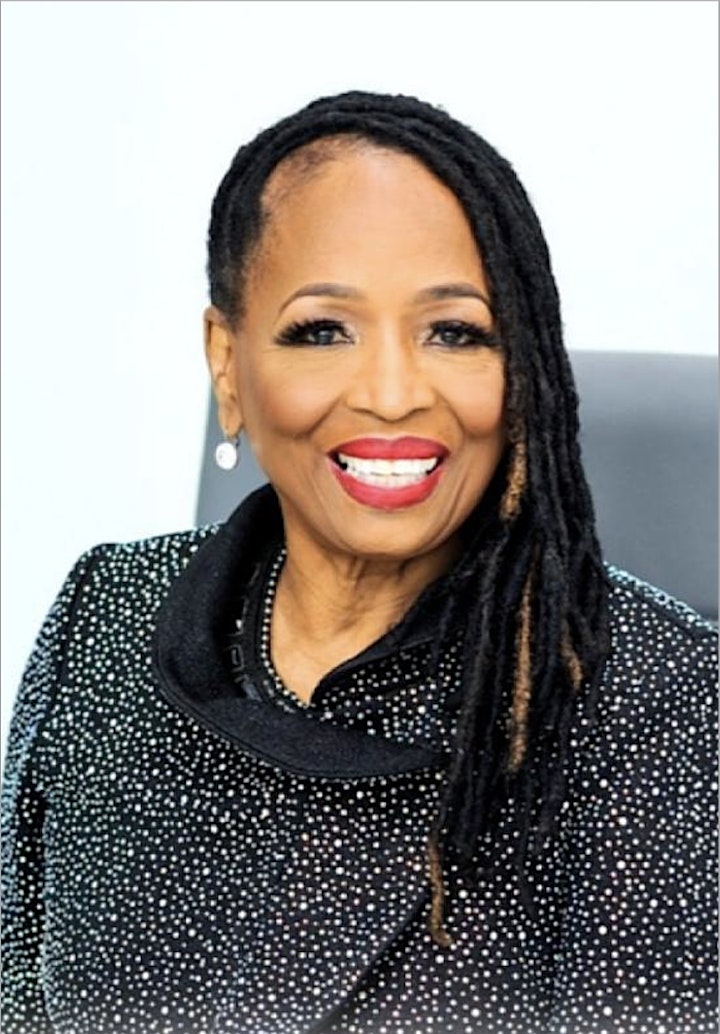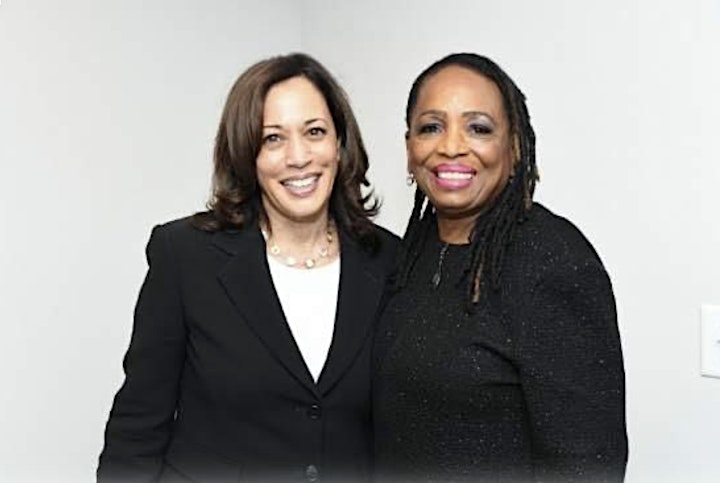 Rita Tucker Williams is the founder of the Law Firm of Williams & Associates, PC which she brought into existence in 1990. She recently earned a Lifetime Achievement Award for her Contribution to Society and was featured in the Wall Street Journal on November 27 of 2019. She was also featured in the United Airlines magazine as the top attorney in the world.
Ms. Williams is a Spoken Word Speaker, an advocate for all of Humanity and an avid Art Collector. Married to Dr. Raynard Williams, Mother of 3 Extraordinary children: Monet (Donnie) Bowling, Brandon (Mishon) Williams, and Blake Williams, a loving and doting grandmother.
She is Poised for Greatness
Her Banner is One Race, the Human Race, no subtitles, please.
Her Mission is: Standing for a world of grace, justice and power for all people.
The Firm, Vision is: Creating a World Where Justice Reigns Supreme.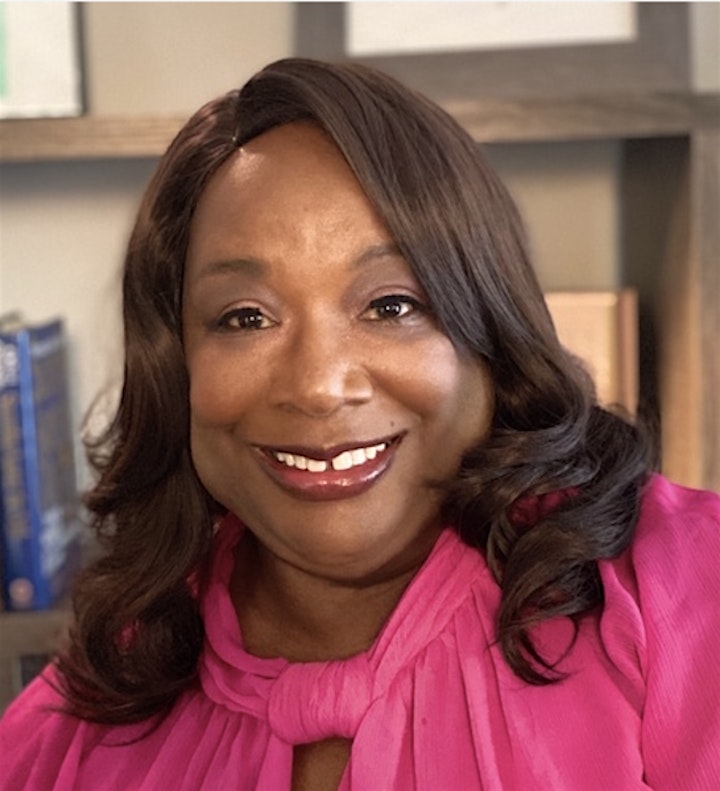 Sheila James is currently the founder and CEO of Saint James Media, a company created to empower people, society, and humanity through Empowerment Coaching, Consulting, and Media.
She is the author and facilitator of 2021: The Next Five Years, an Empowerment Coaching Series designed for you to create a blueprint and leave an imprint by fulfilling your purpose and realizing your goals.
She is also the Creator and Host of "Sheila Speaks" a Podcast designed to, Empower-Educate-Inform and Impact you, your Community and Life.
She is the mother of one son, Julian Michael whom she adores and loves. She has many Godchildren and is a hands on Auntie.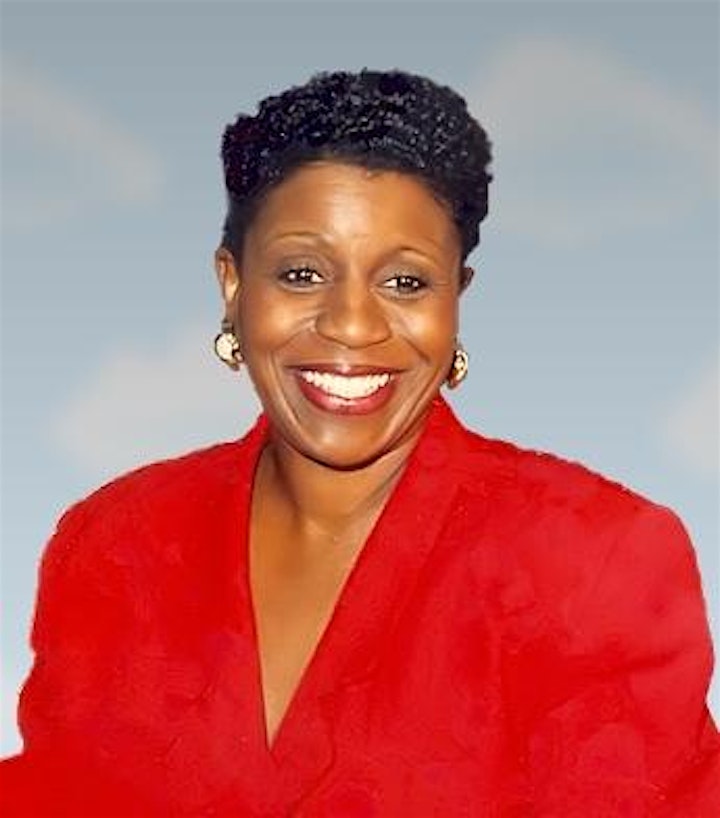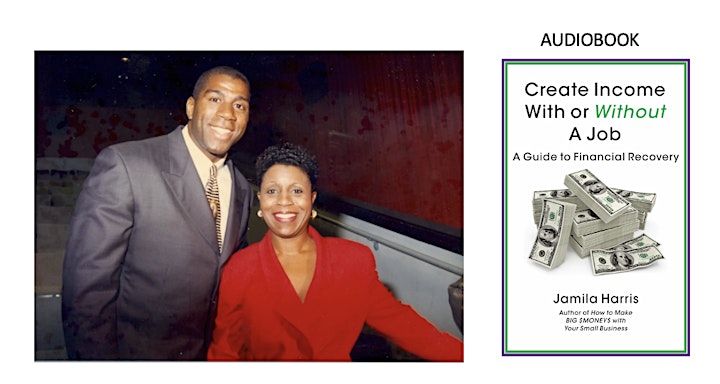 Jamila Harris is an Entrepreneur, Income Coach, Author, Marketing Expert, Broadcaster, Speaker, Trainer and Real Estate Broker. She has shared her knowledge and success strategies for more than 38 years with others conducting coaching, seminars and training in areas including How to Start Small to Medium-Sized Businesses, Entrepreneurship, Career Development, and Cultural Diversity.
Harris is the author of two books that provide step-by-step guidance in the transition from employee to entrepreneur. Create Income With or Without a Job is a guide to financial recovery from sudden job loss (www.createincomewithoutajob.com), and How to Make BIG $MONEY$ with Your Small Business teaches business owners how to stay profitable and grow wealth. Harris, as a Create Income Coach, coaches thousands online teaching them how to create immediate income through her Entrepreneurship Video Training (Youtube.com/createincomecoach).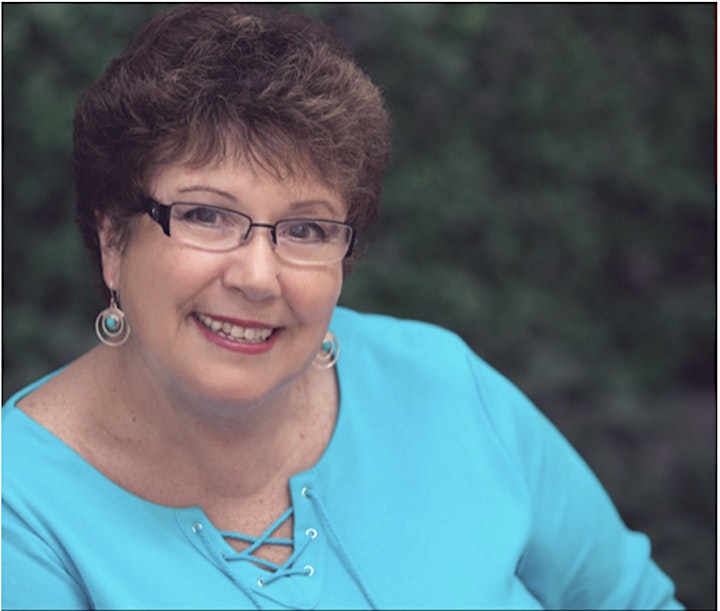 Marie Fratoni is a Transformational Business Coach, experienced speaker, human potential expert, and a master networker. Marie's programs equip professional audiences with up-to-date content and inspirational messages that boost confidence and business savvy in order to create unimaginable success.
She coaches entrepreneurs to become savvy, social, and successful through cultivating professional relationships that are fulfilling and profitable, and by providing sound business-building strategies. She helps her clients double or triple their income.
Her presentation will give you suggested guidelines and a format to have 30 minute conversations with new connections, so that both parties are heard, honored, and appreciated. Learn to listen for what could be possible, and engage specific actions that keep growing that relationship. Become a "savvy networker."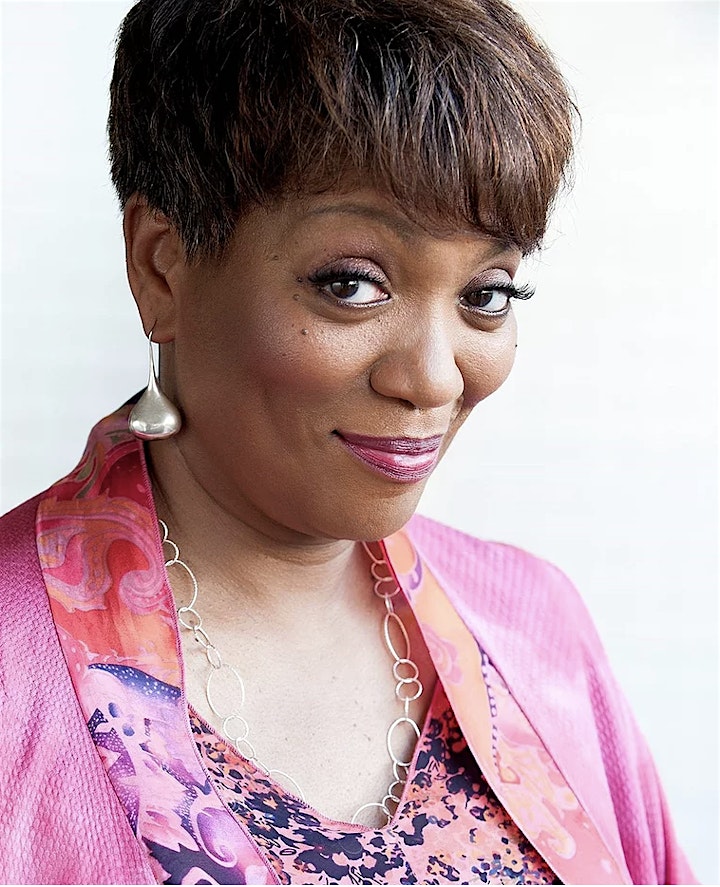 With over 35 years of experience, Jean has served over 300,000 individuals around the world through her communication training, seminar delivery, keynote speeches, conflict resolution workshops, and one-on-one professional coaching. Skilled at shifting her clients' mindsets to bring about immediate and sustainable change in their communication, she delivers swift improvement in workplace efficiency, team collaboration, and emboldened leadership.
A true visionary, trailblazer, and community leader herself, Jean is able to connect deeply with individuals across cultural bounds and is exceptional at facilitating conversations across lines of difference.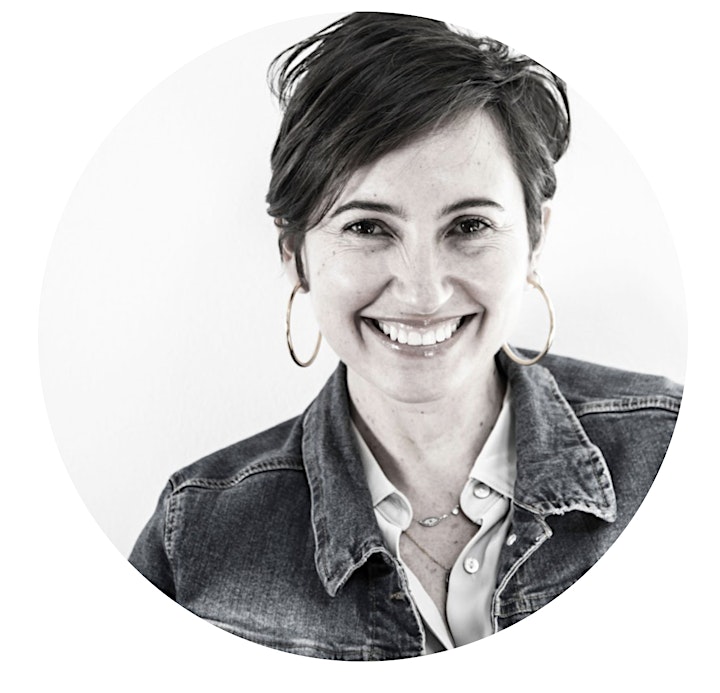 Andrea Villa Vélez has learned that building relationships, working collaboratively, and pursuing common goals are the key to successful team efforts. Along the same line, she believes that focusing on achieving your own personal goals, challenging yourself to embrace failure, and allowing your brain to explore creative ways to solve issues are the catapults to becoming a better version of yourself.
"That is why I have founded two companies, myselfo and ourselfos.
- In Ourselfos, I offer marketing and advertising advice to long underserved clients in civic and government spheres because I understand the dichotomy between citizens and consumers and what motivates them to behave and react in different ways.
- In Myselfo, I provide a safe space for people to talk about time, money, relationships, and grief, which is the topic for today."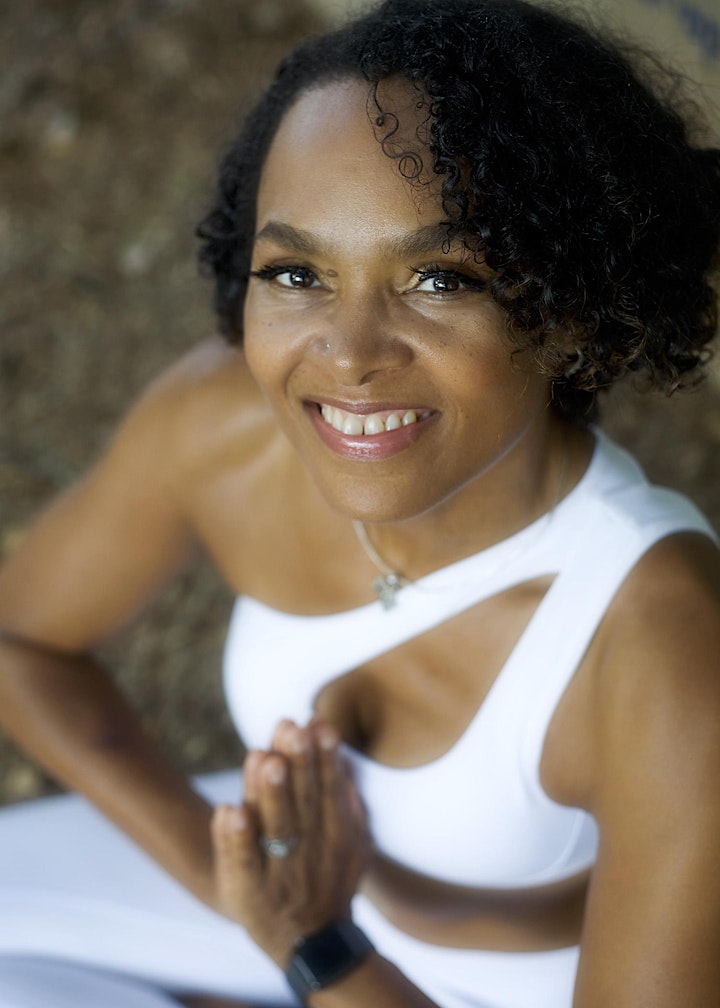 Carla DeRosa is a Wellness RAWx (pronounced rock) Star! She is a Certified Food Medicine Educator and and Raw Foods Instructor based in Atlanta. Carla has unmatched skills in providing comprehensive training in alternative healing modalities to facilitate natural healing and wellness. Carla began her career in food medicine in her 40's in response to her own health crisis in 2010. She received training from the award winning Living Foods Institute, founded by Brenda Cobb who reversed her own breast and cervical cancer. After training thousands in raw food preparation, she returned to the Living Foods Institute and was the Kitchen Director for several years. Carla now hosts full immersion healing retreats teaching cleansing and building strategy through raw foods, herbs, meditation and yoga.
Carla has combined with her love for engaging and teaching with her passion for supporting people to heal themselves. "We each have only one physical vehicle in which has to deliver a lifetime of experience. We must fortify our bodies, in order to do what we have come here to do." – Carla DeRosa. Connect with Carla through her website rawxit.com or email her at carla@rawit.com.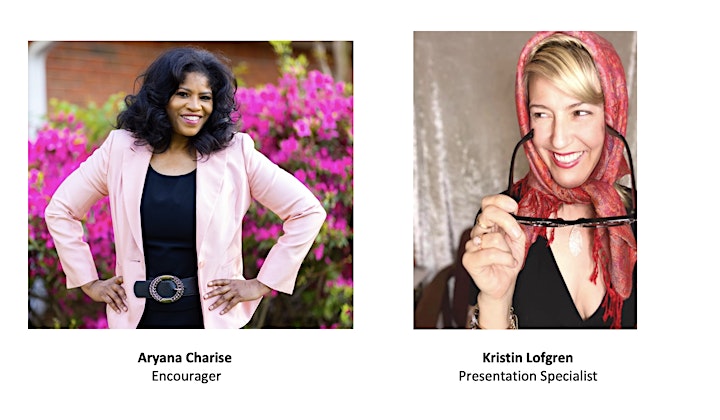 Abbie Weiss
Women are diving deeper into the feminine approach to life, leadership and business. Ms. Weiss and her businesses, Unleash your Message and Ignited Programs, offers a community of women to come together to embrace their power and bring a new approach to the world.
Erica Hill
I no longer allow others to define my success. It's instead about how many women I can help to identify and achieve their dreams and passions so they can join me and live a Fabulous Life. It's amazing watching other Fabulous women achieve the transformation I did. It makes this whole experience worth it and goes to show that we can truly have everything we want.
Dr. Monet Bowling
When breast surgical oncologist Monet Bowling, MD, is in a room with a patient, everything outside of the door ceases to exist. Nothing else matters at this time but connecting with her patient in a pivotal moment that will forever change a woman's life. This is the moment where breast cancer becomes reality, and the journey through treatment into survivorship begins.
Aryana Charise
Speaker, Trainer and Coach, Aryana Charise is a servant leader, trainer and nurturer who has been speaking, training, and coaching for over twenty years. As a communications specialist, Aryana specializes in helping people move forward with clarity and focus in spite of setbacks, fears and failures. She has been personally trained and mentored by the Legendary Motivational Speaker Les Brown. Aryana has risen from the ashes of being homeless, divorced and destitute to graduating from Emory University, becoming a financial analyst and CEO ofMcKay International. She is currently the host of Les Brown Live!
Kristin Lofgren
Ms. Lofgren offers women and men presentation and support that adorns their life with style and success. Dream it & achieve it.Boss-Up & Create the Life you Want to Live!
AND MORE.....!
Organizer of Women Poised for Greatness: The Turning Point - Women's Leadership Summit