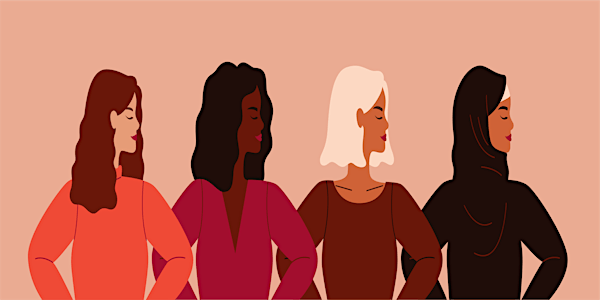 Women-Owned Small Business Resources Webinar
Join DOT OSDBU for a webinar to learn more about resources and opportunities for women-owned small businesses
About this event
The United States Department of Transportation's (DOT) Office of Small and Disadvantaged Business Utilization (OSDBU) invites you to participate at the Department's Woman-Owned Small Business Resources Webinar to be held on Friday, August 28th. The webinar will start promptly at 2:00 pm EDT. This event is a collaboration between the U.S. Department of Transportation (DOT), U.S. Small Business Administration (SBA), and the U.S. Department of Housing and Urban Development (HUD) to inform women-owned small businesses about the tools available at these three cabinet-level agencies.
The Office of Women's Business Ownership at the U.S. Small Business Administration was established in response to an executive order in 1979. This program has helped to foster the participation of women entrepreneurs in the economy, especially those who have been historically under-served or excluded. There are also Women's business centers across the US that help firms with business development needs to assist.
OSDBU mission is to ensure that small business concerns have the maximum practicable opportunity to participate in DOT procurement opportunities as prime contractors and subcontractors. For the last ten years, the Department has received, at a minimum, an "A" rating in SBA Scorecard for its small business achievements and has exceeded it'sits WOSB goals continually. As a continuing effort to promote procurement opportunities within DOT we are hosting a webinar for the women-owned small businesses with information on the program and how we want to assist, especially during these times.
Topics to be covered:
•Overview of DOT small business programs, mission and resources
•Overview of HUD small business programs and mission
•SBA Women's Business Ownership Programs including technical assistance provided through Women Business Centers
If you have any questions, or concerns, please contact our office at 202-366-1930 or email us at dot-osdbu@dot.gov
Tentative schedule is below.
2:00 PM - Opening Remarks
Presenter: Willis Morris, Director, OST, OSDBU
2:05 PM- USDOT Small Business Program
Presenter: Brittany Young, DOT's Woman Owned Small Business Advocate
2:15 PM- HUD Small Business Programs
Presenter: Jean Lin Pao, Director, OSDBU, HUD
2:25 PM- SBA Woman's Business Ownership Updates & Programs
Presenter: Sery Kim, Assistant Administrator, SBA Office of Women's Business Ownership
2:40 PM- Q&A Session
Presenter: OSDBU staff
3:00 PM- Closing remarks/Event concludes
Presenter: Willis Morris, Director, OST, OSDBU