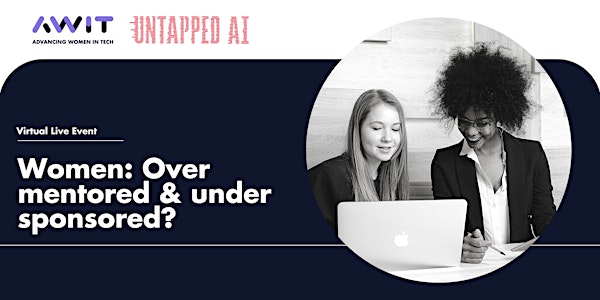 Women: Over mentored & under sponsored?
Are you being mentored or sponsored? Do you know the difference? Join AWIT and our partner UntappedAI and find out!
About this event
Yet effective sponsorship can position for promotions because sponsorship is about access to power.
As a mentor, do you need mentorship or sponsorship?
As a mentee, have you considered finding a sponsor as well?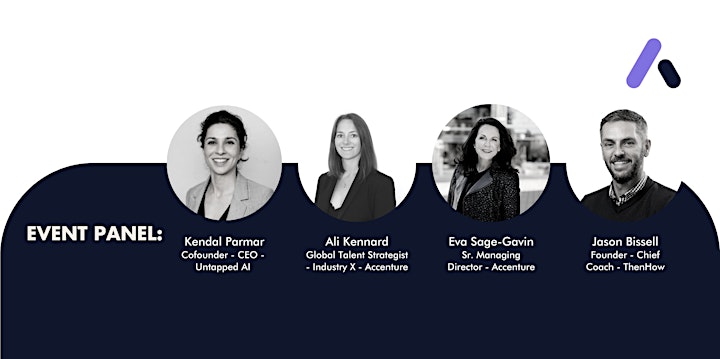 Our Talk Moderator: Kendal Parmar
Kendal started out her career in Clinical Psychology and eventually took up the role of Director of People at Airmiles (subsidiary of British Airways). There, she created the methodology behind The Sunday Times "Best Companies to Work For" list and what inspired her to start Untapped AI whose business is solely about helping companies make organizational culture shifts through digital coaching.
For Kendal, a central theme and mission that underlies what Untapped AI is today were changing the system to build a more equitable workplace. She realized that it was possible to create not only individual change but systemic change throughout organizations. By partnering with co-founder Brendan O'Hara, she realized that data for good could lead the way in bringing this mission to life.
Alongside Untapped AI, Kendal has a passion for public speaking and women's equality. Having spoken at events such as DAVOS - World Economic Forum (WEF) and Women in Tech, she excels at getting audiences to speak up, shift mindsets, and re-ignite their confidence.
Panelists:
Ali Kennard
Ali is a Global Talent Strategist currently working for Industry X – the Digital Manufacturing and Engineering arm at Accenture. Throughout her 15 years at Accenture, Ali has worked in many roles but always in the People and Culture space.
Ali passionately believes that a diverse workforce and fostering a culture of equality is not only the right thing to do, but that the business rationale is clear. Her key focus areas have ranged across the spectrum of Talent Strategy including People Experience, Recruiting, Talent Skilling and Supply Chain and Inclusion & Diversity.
Eva Sage-Gavin
Eva Sage-Gavin is a recognized Fortune 500 business leader and Senior Managing Director with Accenture's Global Talent & Organization/Human Potential practice. She helps C-suite clients harness digital technologies and evolve their workforces to innovate and unlock new sources of value. Sage-Gavin's career is built on a strong foundation of executive roles at Gap, Inc., Sun Microsystems, The Walt Disney Company, PepsiCo, and Xerox Corporation.
Sage-Gavin is a dedicated leader at her alma mater, serving as executive in residence at Cornell's ILR School and is honored to be a recipient of the William B. Groat Award for lifetime achievement in the field of labor relations and human resources management.
Jason Bissell
Jason is on a mission to make coaching accessible to everyone. He focusses on the relationship between data and human performance asking the question: How can data be utilized safely in coaching to create equality of opportunity? Jason spent the first 25 years of his career in the corporate world as a senior executive in the Data and AI industry in Europe, Asia and Australia.
Today he is a recognized leader in the development of coaching strategies for high performing teams that strengthen their diversity and inclusion. His work with founders, CEO's and their teams enable them to grow their businesses utilizing agile and adaptive frameworks.