Description
Global Rhythms presents their Afro-Cuban dance and theater piece: "Women Orishas The Play."

The orishas Yemaya, Oshun, and Oya, archetypes of femininity from the African diaspora, manifest as avatars of contemporary Afro Latinx women. Their individual and collective stories contrast conditions of women's transcendence in the past and in the present. The play explores various perspectives on motherhood, love, passion, and what affirms womanhood beyond time.

"Women Orishas" was born out of the action of dance, reflecting in motion, thinking on the purpose of dance and collecting the voices of dancers new and old, professional and amateurs, and what dance DID TO THEM.

It is an attempt to respond to what it is to be a woman today, dancing these orishas' dances:
What does she mean to me?
What I am to this distant goddess?
What is her meaning today, in this moment?
What part of myself do I see in one or all of these goddesses?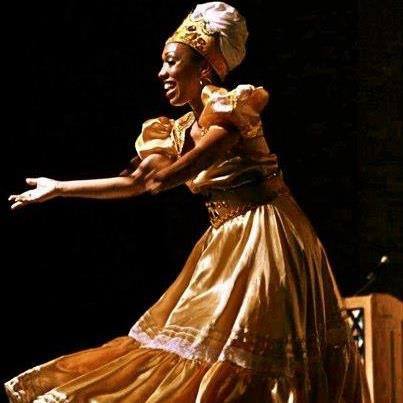 Script & Direction: Yesenia Fernández Selier

Oshún: Cynthia Renta
Yemayá: Oceana James
Oyá: Yesenia Fernandez Selier

Musical Direction & Lead Singer: Miguelo Valdés

Accessories design & fabrication: Cynthia Renta